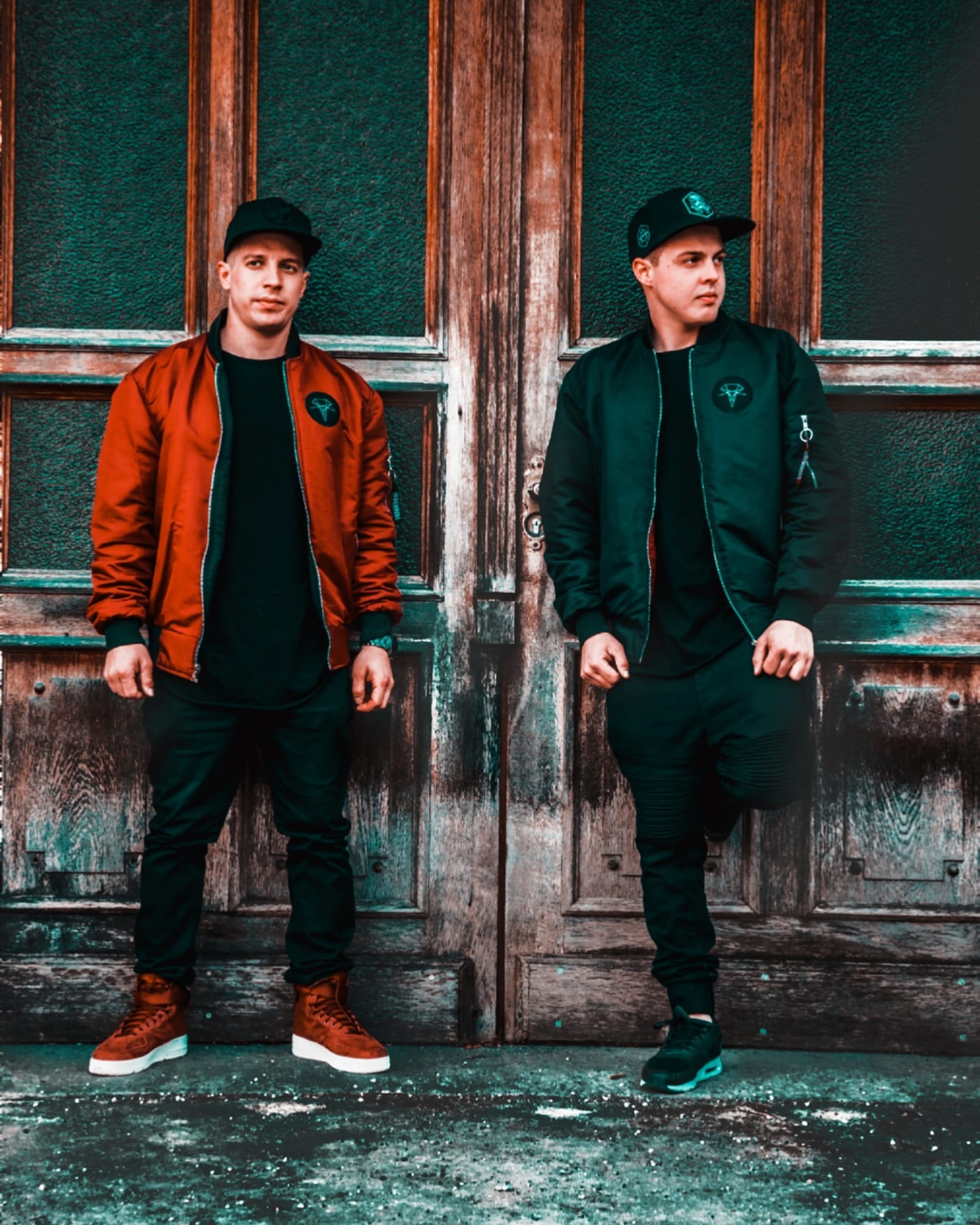 Behind The Scenes of 'Follow You' with Clambake and Rav3era
Swiss EDM duo Clambake & Rav3era can best be described a culmination of Bass, Future and Electro House that features punchy basslines, dirty leads and crazy vocals. Clambake and Rav3era are also brothers and share their bond with the world through the medium of music. The latest in their repertoire is a bass-face inducing hit called 'Follow You', we caught up with the brother to find out some more behind the scenes info.
Tell us a bit about the story behind this track?
Follow You was a bit a side-project from us. The producing process was about 2-3 months, but we only worked occasionally on it. When we finally finished it, we were really happy with the result and were super excited to share it with the world.
How would you sum up 'Follow You' in 3 words?
Future
Funky
BASS
Did you have to overcome any difficulties when you were producing the
track?
Firstly, we created the breakdown. We were really inspired by the vocal and tried to build it a little in more of a Future House direction. After this, it was difficult to bring it back in our style of music, but after lots of trial and error, finally, we got the bass-drop sounding really cool.
What is your favourite part of the production?
It has to be the start of a project, it's really cool. We used this to really get our inspiration flowing and you can try out a lot of things.
Would you say that 'Follow You' is your typical Clambake & Rav3era
sound?
Maybe yes! We always try to bring out our best music. So as you might know, we produce different styles of music. Sometimes more 'energetic' tracks (like 'Dollars') and sometimes we create tracks that are a bit slower (like 'Stuck on You') and we feel that 'Follow You' is a bit of both.
How do you two usually work when you collaborate your ideas?
Usually, one of us has an idea and send it via voice recording on Whatsapp to the other! Then comes to the big exchange, we send and show the files to each other and discuss ideas and edits. Or we sit together in one of our bedroom studios and start a project from the beginning and collaborate that way.
Was there any point where you thought 'this is going to be good!'?
I would say when we had the final idea and everything came together especially with the bass drop.
Can you let us into what else you have planned over the coming
months?
At the moment we have 4 tracks currently fixed on Record Labels, which will be released during the next few months. and one collaboration with our buddies Lion and Bjorn from Russia that will drop very soon. Currently, we are also working on a lot of new stuff, which we would love to share with the world. So, we think 2020 could be a great year for us.
Finally, where can people go to download their copy of 'Follow You'?
'Follow You' is available in all stores like Beatport, iTunes etc. And you can also stream it on your favourite streaming platform like Spotify, Deezer, Tidal etc. Don't miss it!
Clambake & Rav3era Online
www.clambakerav3era.com
www.soundcloud.com/clambakerav3era
www.youtube.com/channel/UCXSpESoWAgI5LivXrWkosXw