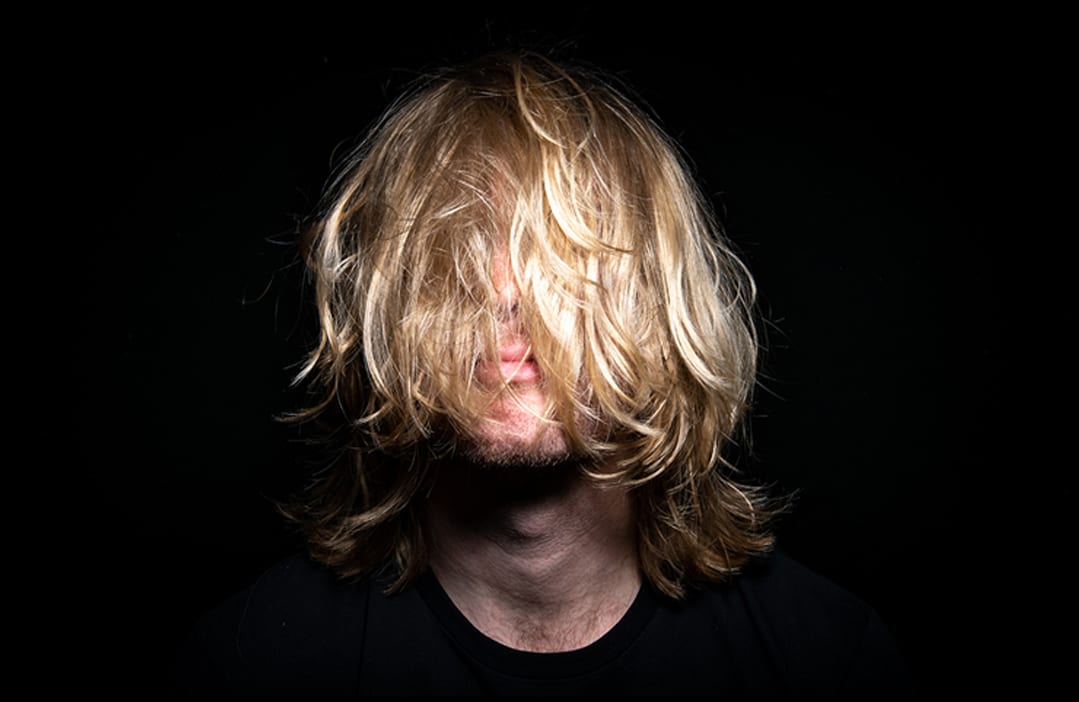 Sixty Seconds With Love Harder
Will Simms a.k.a Love Harder is one of the most exciting new names in dance music. His debut single, 'Oblivion' ft Amber Van Day was snapped up by heavyweight US dance label, Ultra Music, last summer and has racked up 13 million streams and counting. He followed this up with an equally successful collaboration with Lost Frequencies, 'Beat Of My Heart' and now returns to Ultra Music for his new single 'Outta My Head' featuring Norwegian songstress, Julie Bergan. With the new track already being added to over 100 Spotify playlists including New Music Friday across Scandinavia, we thought it was time IHOUSEU caught up with Love Harder to find out more about this rising star…
You're already a successful producer with some big names on your CV including Aloe Blacc, The Pussycat Dolls, The Vamps and more. Why did you launch your Love Harder pseudonym and start making dance music?
I have always loved and made dance music. In fact when I was in my teens and still living in the south of France, I discovered the UK rave culture whilst on holiday to meet my dad.. I became obsessed by the whole Hardcore and jungle scene and I was desperate to move to Manchester to live with my dad so I could be closer to it all. Once there, I would listen religiously to a DJ called Stu Allen on key 103 (Radio Station) who would of course have the Hardcore hour, but then also all the other dance music that was happening at that time, like the prodigy, System 7, Altern 8, Bizzare Inc, Carl Cox to name just a few. and then also the Chicago stuff then the whole French House explosion happened, it was madness! So much Dance music. I couldn't get enough. And that's how I started making music. Over the years I explored
And delved into all genres as I wanted no boundaries to be creative with. And now the time felt right to get back to my roots and get into making dance music again for the absolute love and passion of it.
Were you surprised at the reaction to the Love Harder project? Two releases so far, with 'Oblivion' and your Lost Frequencies collaboration 'Beat Of My Heart' – both already hitting 13 million streams and counting. Why do you think people are connecting with your sound?
I was, of course, hoping that it would get this kind of reaction but I was not expecting it to actually connect like it did and at that pace. These are 2 records that I made and worked on without a single thought towards the process. They both just happened instinctively and I just followed my gut. I made them for the love of it and not to try to make them fit to someone or something. Also, they are super simple. Since wasn't trying to please an A&R or anyone I put just enough into them of what I wanted to hear. And I think maybe that's why people connect, they are simple and not contrived.
You worked with Julie Bergan on your new single 'Outta My Head'. What's the story behind this track? How did it come to life?
That's a fun one. I had actually made the track and the 'du du du' hook in my house on a Saturday morning while also kinda watching cartoons with my 9-year-old son. And I made it in literally 25 mins. And I saw his reaction so I was super excited about the idea. And then randomly that following week, Julie, who was in London writing on her project had a session cancelled last minute and my publishers asked if I was free that day. I was in another session with a writer from the UK called LPW and I thought sure, let's have her join our session. And I played them both the track and the rest was history, as some say. Julie completely nailed the concept and her vocals were just perfect.
How did you get into music production and songwriting?
When I was a kid, I was obsessed with Michael Jackson and Prince and then at 12/13 I switched to Hardcore and rave and dance when I moved to the UK. All I wanted to do was "Make an Album". I didn't know what that really meant or how to even do such a thing, but I stared teaching myself the piano by trying to replay the Happy Hardcore piano riffs I loved on an old Yamaha keyboard that my dad had. Then my dad managed to save up a bit of cash and we found an old Atari with Cubase and then PC with Cakewalk with a Roland keyboard. So I learned how to use that. I didn't even know how to quantise or form loops or copy and paste parts back then, so I would press record and play every single instrument (drums sounds included) from the Roland keyboard from start to finish!!! That was hilarious come to think of it. And of course I would always think of melodies and lyrics to go with it. I didn't have anyone else to work with when I was 15/16 and had no idea that there were people that did only toplines. I thought you had to do it all! So I did it all. And I knew that's all I wanted to do for the rest of my life.
Any plans to hit the DJ circuit as Love Harder? If you had to choose one record to close your set with every time, what would it be?
Yes absolutely! Actually doing a gig in Stockholm tonight for an Ultra party. As for closing a set with one tune every time? It a hard one. As it will change depending on how sentimental and nostalgic I feel. Right now it would have to be Phoenix "If I Ever Feel Better" Buffalo Bunch Remix.
Which electronic music artists currently making music are you most impressed with and why?
Disclosure are always amazing. I just love the new EP. MYD in France who is part of Ed Banger has the French sauce. His remixes are just dope. Loving what Tiesto is putting out too, Martin Solveig, Meduza. I also absolutely love CamelPhat, and of course the whole Lithuanian HQ vibes and Alok, Rehab, the whole dutch wave too… The list goes on. I just love Dance music.
What would you say have been the major highlights of your career to date?
In my producer/songwriter career, definitely working with the Pussycat Dolls. To have their comeback single after 10 years was a big deal. To have one of my K-pop songs with Girls Generation make it to Billboard's '100 songs that defined the decade (2010-2020)' is something I am extremely proud of. And of course to have achieved over 30 millions streams with my own project is definitely a massive highlight for me.
If you could make one specific person love harder, who would it be and why?
7.8 billion humans!! And the question should never be why, but always "why not"?
What's coming up next for Love Harder?
More music for sure. Very excited about all the music I have made and the potential next single. Getting out there DJing of course and collaborating with other DJ's/producers…. Watch this space. x
Love Harder 'Outta My Head' ft Julie Bergan is out now on Ultra Music. Download / Stream here: https://ffm.to/outmyhead