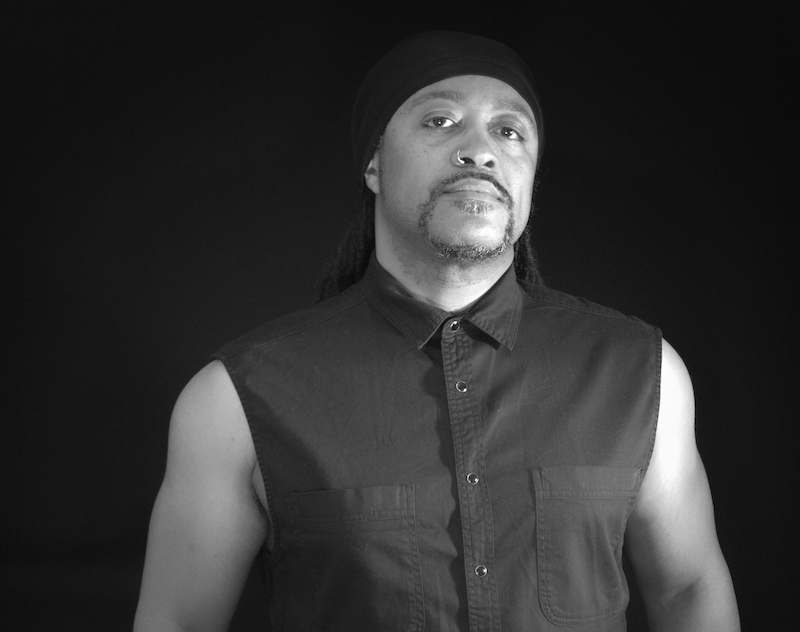 Behind The Scenes of 'Gimme Some More' Ft Bluey with Pausepushers
Behind The Scenes of 'Gimme Some More' Ft Bluey with Pausepushers 
North London's Pausepushers (aka Francis Hylton from Incognito) brings something fresh to the House scene with a soulful, funky and quirky sound, that features live instrumentation and punchy production. Pausepushers has released collaborations with Sulene Fleming and Pete Simpson and has also remixed three tracks on Good For You label for Paul Costello, JollyJ and Kane Lane and label boss, Kenny Summit. Ihouseu goes behind the scenes of Pausepushers' latest single release with Bluey, 'Gimme Some More'.
Hi Francis, what have you been up to lately?
Live gigs are coming back so I've been getting used to playing in front of audiences again! I'm musical director of the band Str4ta and we had our first show recently at We Out Here Festival. I'm looking forward to doing more shows with them.
So you've been bass player for years for the legendary Acid Jazz band, incognito, so when did you start experimenting with making house music and what inspired you to do so?
I started getting serious about House music production in the last few years. From DJing a lot of House over the last decade or so, I felt there's a sound that I like to hear, so I thought I'd try and create it myself.
What was your first release as Pausepushers?
The first track was 'Real Talk' on Future Spin Records. I worked on the 'main mix' in 2019, but the mid-tempo 'Detroit Mix' is actually the original version and I finished that about 10 years ago.
Are there quite a lot of Jazzy influences in your Pausepushers productions?
Yes, amongst other influences, but I'm just going with my instinct for the most part.
Your new single 'Gimme Some More' is a collaboration with fellow Incognito boss, Jean-Paul 'Bluey' Maunick, please tell us what we can expect to hear?
You can hear our mutual love for Jazz Funk, but it's definitely still House. It's a feel good track, it's up to you what you want 'More' of!
What inspired the release?
'Gimme Some More' was inspired by working on new Str4ta material and consequently being immersed in that Brit Funk sound.
Who did what on the single and are you happy with how it all came out?
Bluey played guitar, percussionist Matt Hodge played congas and I played the bass, the keyboards, the synth and programmed the drums etc, Bluey and I also sang the chants. I'm very happy!
There's a lot of live instrumentation on the single, did you manage to get together in the studio, or did you have to work on things remotely?
Matt lives not too far from me and I was dying to get out of the house after the last lockdown, so we recorded percussion at his studio. Bluey recorded his parts remotely 
Do you have any future plans to work on any further collaborations again with Bluey?
I'd love to do more of the same with Bluey, it's mainly a question of prioritising time. Having said that, we collaborate a fair bit to be honest!
What's your favourite piece of studio kit?
I've had the Roland TR8S for about a year, I've enjoyed jamming on that. I mostly think of my gear as just my tools for getting the job done
What's your Achilles Heel when it comes to producing?
When I'm working on a tune I can't get it out of my head, even when I've started doing something else!
You also co-run the Future Spin Records label with Sulene Fleming, how's that all going and who is on the label?
15+ releases during a pandemic but we're still here! Sulene and I have both collaborated with the artists on our label, Distant People are on their fifth with us, also had amazing vocalists like Pete Simpson and Tracy Hamlin work with us. We have a great collaboration between Sulene and James Deron coming soon.
Who are your top 5 house music producers?
Louie Vega, Demarkus Lewis, Moodymann, Dave Lee and Saison are all awesome, that's off the top of my head.
What else are you working on at the moment that you can tell us about?
The second Str4ta record is pretty much in the bag now, also I have a collaboration with Italian producer Claudio Caccini (Funkatomic) that should get moving again (it's been on hold) hopefully next month.
What are your goals for the rest of 2021.
To continue to growing as an artist and producer, to have two more releases as Pausepushers in the bag before things start getting busy again.
'Gimme Some More' is out now on Traxsource promo / Full release September 24th 2021 on Future Spin Records.