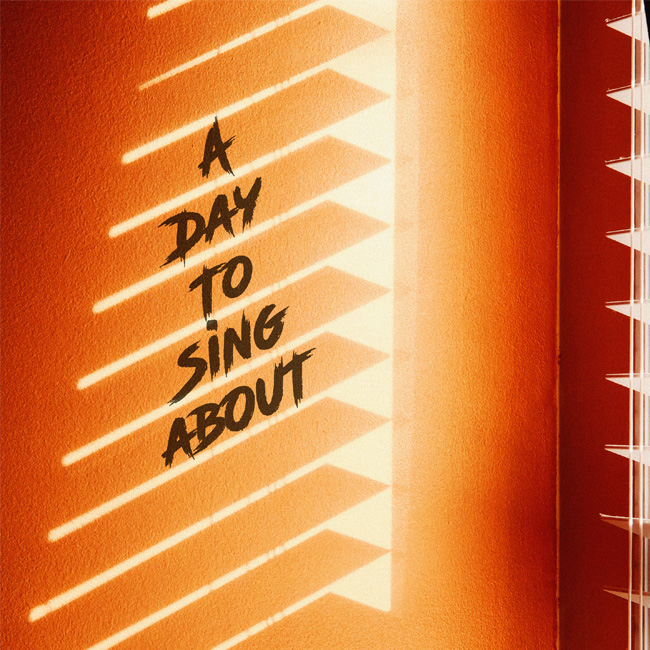 CAZZETTE's Alexander Björklund talks Covid, California and the Creative Process
One half of Swedish duo CAZZETTE, Alexander Björklund criss-crossed the planet with bandmate Sebastian Furrer, riding high on the 2011 Swedish EDM wave alongside the likes of Avicii and the Swedish House Mafia that swept across the globe with relentless ferocity. A decade on and Björklund finds himself living on the other side of the planet, a seasoned veteran of dance music's most explosive period, with a sage outlook on life and a deeper understanding of music as his craft. With latest single 'A Day To Sing About' rising up the international Spotify charts and playlists, I House U caught up with the talented Swede at his base in Silverlake, California, to find out more about the new single, his work philosophy, and how he used the Covid lockdowns to his advantage…
Hi Alexander, thanks for joining us today. Where are you right now in the world and what are you up to? 
Hi there, thanks for having me. I am currently in sunny California, Los Angeles, where I reside permanently. I recently move to Silver lake and loving it here. I just came back from cross-fit for the first time and enjoying the temporary endorphin high that a good work out provides. I am about to hit the studio, so per usual I am browsing through some music to get the inspiration going. 
You're based out in LA now, is that right? What drove you to move out there, and do you feel that it's opened up more work opportunities for you? 
Los Angeles is a magical place for opportunities and development. It can be a challenge to get situated here and due to the many sub cultures available its pretty easy to get lost but once you know where you want to go I think its a great city to spend time in. I definitely think being here has opened up work opportunities 
What's the experience been like over there during COVID? Are there signs of life again on the club scene? How have you personally found it coping with the pandemic? What kind of plans did you have that were put on hold? 
Like for most people COVID impacted life a lot. Not being able to play shows has been a challenge but I think that I have been very blessed through out all of it and it has forced me to look at music and production in a new way. It has become more important to connect with art on a deeper level and I think that difficult times breeds good art in general. Not touring allowed me to focus on workflow and meditation and I ended up switching out a lot of studio gear and studying new techniques. Overall I feel gratitude. Music is my life but the fact that my family, friends and I are alive and well is the most important thing to remember in times like these. 
The crazy part about it all is that I somehow managed to avoid all the lockdowns. I didn't plan it out but I headed to Sweden to record an album last year and when I landed the lockdown mandate was all over the news and by that time I was deep in the woods of Sweden working on music. 
Let's talk about your new single 'A Day To Sing About'. It's taken you three years to complete the creative process – why did it take that long? Was it a particularly difficult song for you to get "just right"?
I think the reason why the song took a long time to get right was because I had a lot to learn as an artist and producer. It can be tricky to be responsible for both the artistic work as well as the production but I like doing both so sometimes the time-line for a song is long, other times short. I always loved the vocals Xander and I recorded and wrote. From day one I knew the song had something and the demo was we made was cool but the music did not fully capture the emotion of the lyrics and that kind of miss-match can drive me nuts. 
How did you come to work with Xander Rawlins on the single? What did he give to your production? 
Xander and I met at a label party in Los Angeles and had a few common friends. My wife at the time was the link that brought us together and I am very grateful for that. Xander has a way with words that I really enjoy and after we had the vocal recorded he let me do my thing. I salute his patience since I probably sent him five different versions of the song before landing on this one. 
You've been producing and performing for a decade now, and of course you were part of the wildly successful Swedish EDM wave that included Avicii and SHM. What was it like back then when everything just blew up for you guys? Do you have any crazy stories? 
There might be a book to be written about that time. Looking back I am so happy to have been a part of that wave and all the crazy times Sebastian and I had on the road. What I like most about it is all the brilliant people we met and the amount of goosebumps from the many over-crowded shows. Its really difficult to single out a specific moment but there is one route we did in under a week which was intense. Sweden – Spain – Las Vegas – Japan – Spain. 
How has your production style changed and/or evolved over the last ten years?
I think over time Ive gotten more and more in to various forms of dance music. We started out with Dub-step and Electro but now its basically all House wether its deep, tech, uk or Chicago. I think its an ever-changing process. Like life. Everything is moving and temporary, in the best way. 
If you could give yourself one piece of advice with what you know now, to when you first started out back in 2011, what would it be and why? 
1. Its a craft, not a career – This helps me keeps my ego in check and move forward 2. Quantity first and quality will follow – This is to not overthink every little detail that goes into making music
3. Stay humble – You never know prior meeting someone where they will take you or what they will teach you but I often find everyone has something to offer wether its knowledge, connection or an important life lesson. 
Finally, if you are only allowed to sing about one day, what day would that be and why? 
15th of December, 1989. Without that one I wouldn't really have anything to sing about.