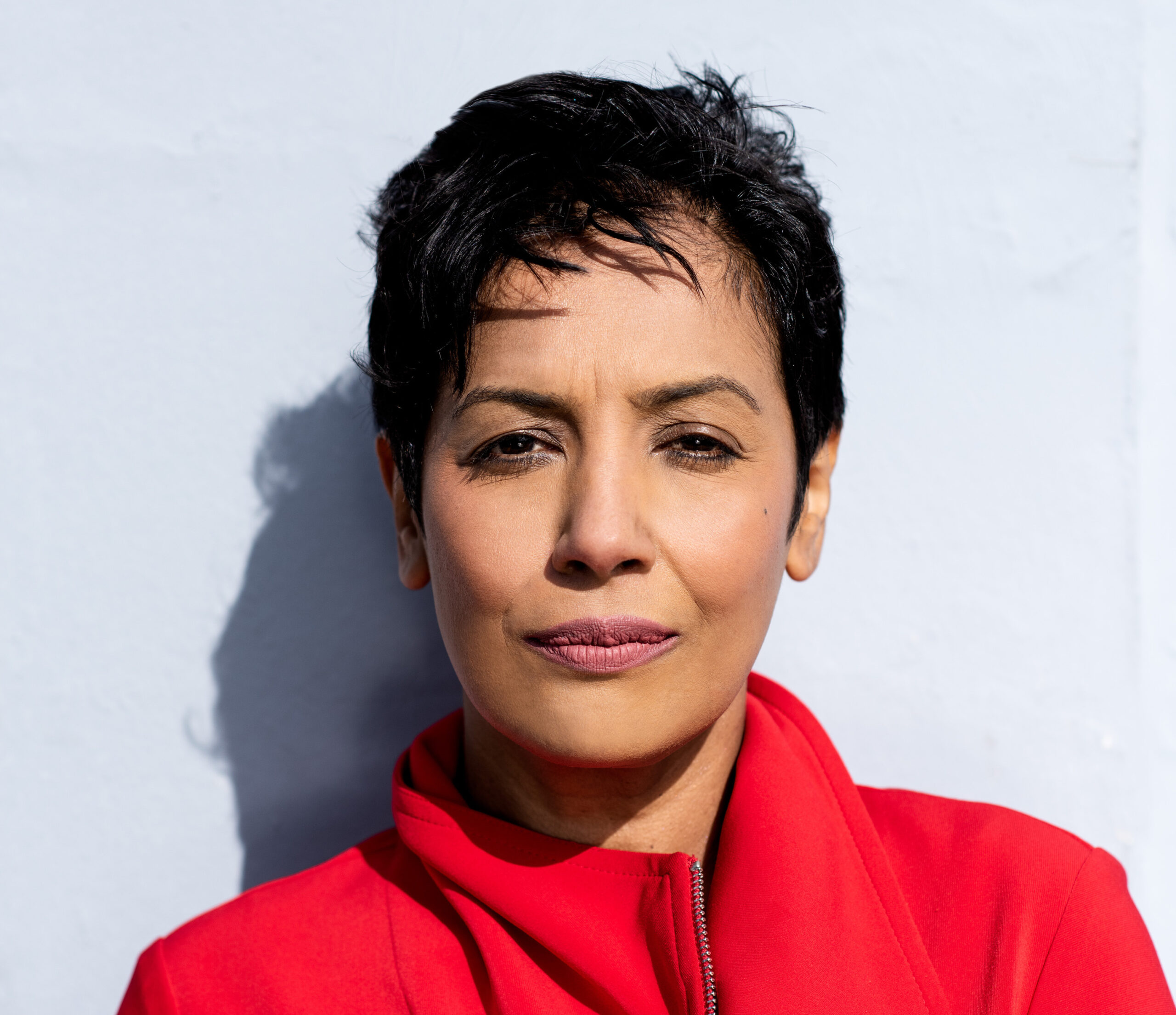 Behind The Scenes of 'Goddess Deluxe' with Kavita
Kavita's trademark emotive vocals have been gracing the scene for over two decades and she's worked with an impressive array of artists too, including Nitin Sawhney, Shri, Kuljit Bhamra and T-Roy, among many. Her most popular collaborations are with Daz-I-Kue and Bettina Costanzo, who released several singles and albums on Flipside Records. Recently Kavita has been releasing singles with Daz-I-Kue on his I-Kue label, so Ihouseu dived Behind The Scenes to talk about their newest collaboration for International Women's Day, 'Goddess Deluxe'.
Hey Kavita, how are you doing today?
Hey there, great to connect. Feeling good, excited about getting a proper haircut at some point in the next couple of months!
Tell us the inspiration behind your new release 'Goddess Deluxe' with Daz-I-Kue?
It's inspired by all trailblazing mothers, grandmothers, aunts, artists, poets, and activists I know love and have the utmost respect for.  The song is a shout out to their often-forgotten achievements, sacrifice, and determination to create positive change in the world.
How would you describe it to someone who hasn't heard it yet?
A soul/funk/disco stomper, fresh for 2021.
What goals did you have for this release?
Here's hoping that Goddess Deluxe goes on to lift people's spirits and becomes one of the anthems of the year.  😉
Daz and yourself have worked together before, how did you first get together?
Daz is always encouraging me to explore new forms and ways of singing and writing. I feel like I am always growing as an artist working on a project with him. We first met, via another musical sistren Bettina Costanzo (aka Bougie Soliterre) 2 decades ago, when we all created the track 'Superficial' together.
How does 'Goddess Deluxe' compare to some of your other releases?
My releases tend to reflect where I am at that moment in my life. Given all the reflection over the last year, I was keen to get back to my funk, soul and disco roots. The stars aligned, Daz shared a song idea that clicked and 'Goddess Deluxe' was born.
With you based in London and Daz in Nashville, what obstacles did you come up against with the writing and recording process?
The time difference and lack of real time sessions sometimes means that it takes longer to complete a track/project. But that's the world these days, and I've just become used to collaborating virtually. Hopefully, we can do a live set of our latest material, once things start to open up again.
Will you be working together again soon in the near future?
Absolutely, we are planning a new BB Boogie and Kavita album as we speak!
We're currently in the middle of a massive resurgence in Disco popularity, with cover versions, cheeky re-edits and loads of new talent breaking through, what do you make of the current scene?
Every generation interprets the classics for their times and I think the resurgence is great. Disco has always been cheeky and never taken itself too seriously. It's the reason why, it keeps appealing to new generations.
And finally, as we're celebrating International Women's Day, who are your top 5 inspirational 'Goddesses'?
Great question! Here's my top 5:
1 Anila Singh (my mom)
2 Nina Simone
3 Dolly Parton
4 Billie Holiday
5 Buffy Sainte-Marie
Kavita 'Goddess Deluxe' (BB Boogie mixes) will be released on March 8th 2021 (International Women's Day) on I-Kue Recordings.
https://www.traxsource.com/title/1528071/goddess-deluxe