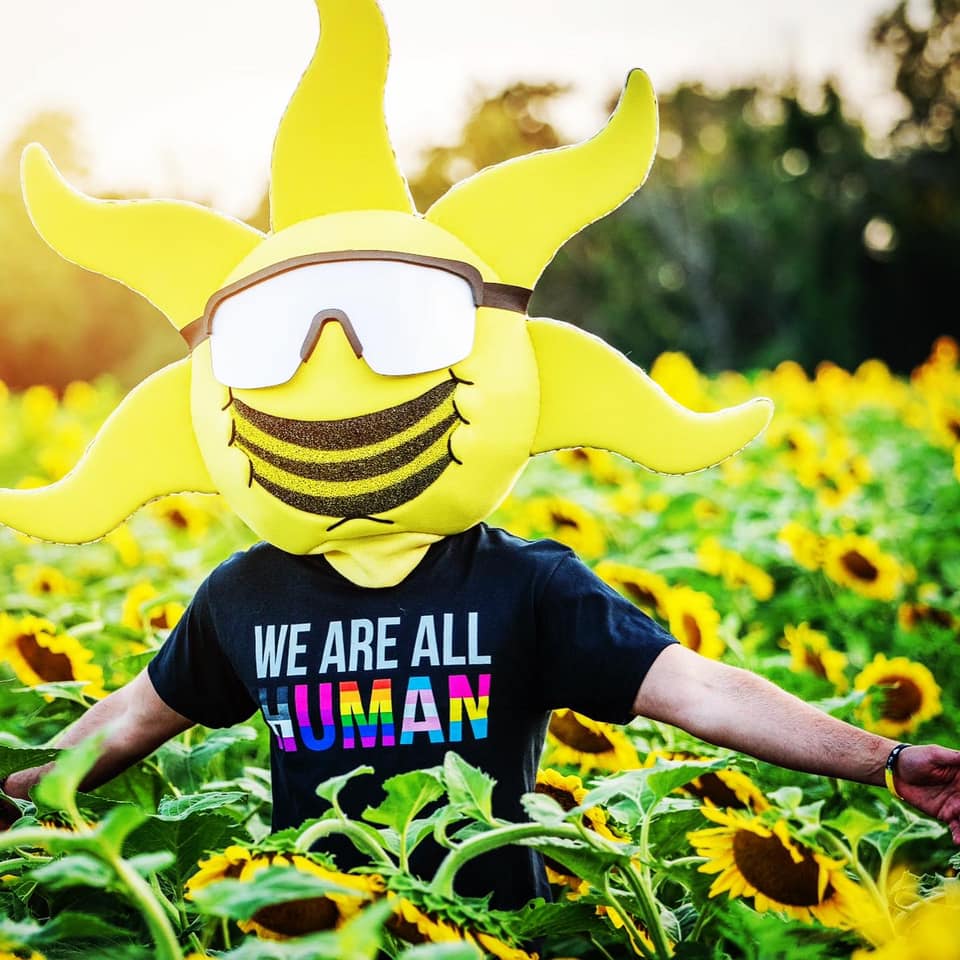 Behind the scenes of 'Love Revolution' with ALWZ SNNY
ALWZ SNNY is a ray of sunshine in the EDM scene, creating tracks purely to spread the joy between the community. Drawing inspiration from icons such as Martin Garrix and Avicii, ALWZ SNNY's Electropop hits with heavy synths and guitars have proven to be the talk of the town. His latest release 'Love Revolution' is a Tomorrowland inspired tune featuring the stunning vocals of Jennifer Chatham, we catch up caught up with ALWZ SNNY to find out more about 'Love Revolution'
Hey ALWZ SNNY, how are you doing during this crazy time?
I have found myself spending a lot of time checking in on friends. Some I talk to every day, and some who I have not spoken to in years. Just making sure everyone and their families are doing ok. Musically, I just got a new set of CDJs, so I have been having a lot of fun with those.
Tell us the inspiration behind your latest track "Love Revolution"?
I literally started creating this song in the hotel room after Tomorrowland last summer. The build ups, drops, and sounds from the greatest producers an DJs in the world were so fresh in my mind. The people and their flags, and the stage production. The emcee before Steve Aoki took main stage had this megaphone, and he started yelling out, "Make no mistake, we are the Love Revolution"! Those words just kept ringing in my head and that's where the title came from.
How would you describe it to someone who hasn't heard it yet?
Spreading love and unity whilst having fun! It's the type of song you would hear at a festival. With an epic build up, euphoric moment and talk about spreading love and unity to all. Which right now is something we really need! My favourite part though is the lead synth. The sound is one of the best sounds I have ever heard!
What goals did you have for this release?
Since I really don't like making statistical or milestone goals. My goals for this release would be to create a song that really helped spread love and make people happy! To share my vision and message! While having fun doing it!
How did you come to work with Jennifer Chatham?
I saw her performing one night in downtown Annapolis. I thought she sounded incredible! I asked her if she would be down to do an EDM track. In the studio, the second I heard her voice over the beat, my eyes lit up! This was exactly the vision!
Did you have to overcome any struggles at all during the creative process?
I went through the sound design process a number of times until finally coming up with the lead synth. Also, the drop changed a couple of times before going with this one. As far as the video, just the normal stuff. Trying to catch magic hour (sunset), coordinating all the people, outfits, and choreographing it.
How does this compare to some of your other releases?
This is the first release with a female vocalist. All the songs so far have been fun, upbeat, and happy! SNNY music!
Who would you love to see support "Love Revolution"?
I think it would be really cool to see Steve Aoki support it! Especially since the thought was inspired by his Tomorrowland set. It would definitely be a WOW moment for me, not only in my career, but in my life!
Are you working on any other projects you can give us an exclusive on?
I have a song coming out with Sincerely Collins called Sail Away, which has fun and good vibes written all over it! Along with an animated video called "Still Wait 4U", which has a festival type feel like "Love Revolution". Trying to decide which I should put out first!
Finally, where can people go grab their copy?
I highly suggest watching the video on YouTube. It is just a different experience seeing the visual and vision of love! You can stream it and get it anywhere though, Spotify, Beatport, Apple Music, iTunes, etc.
ALWZ SNNY Online
https://soundcloud.com/alwzsnny
https://www.instagram.com/alwzsnny/