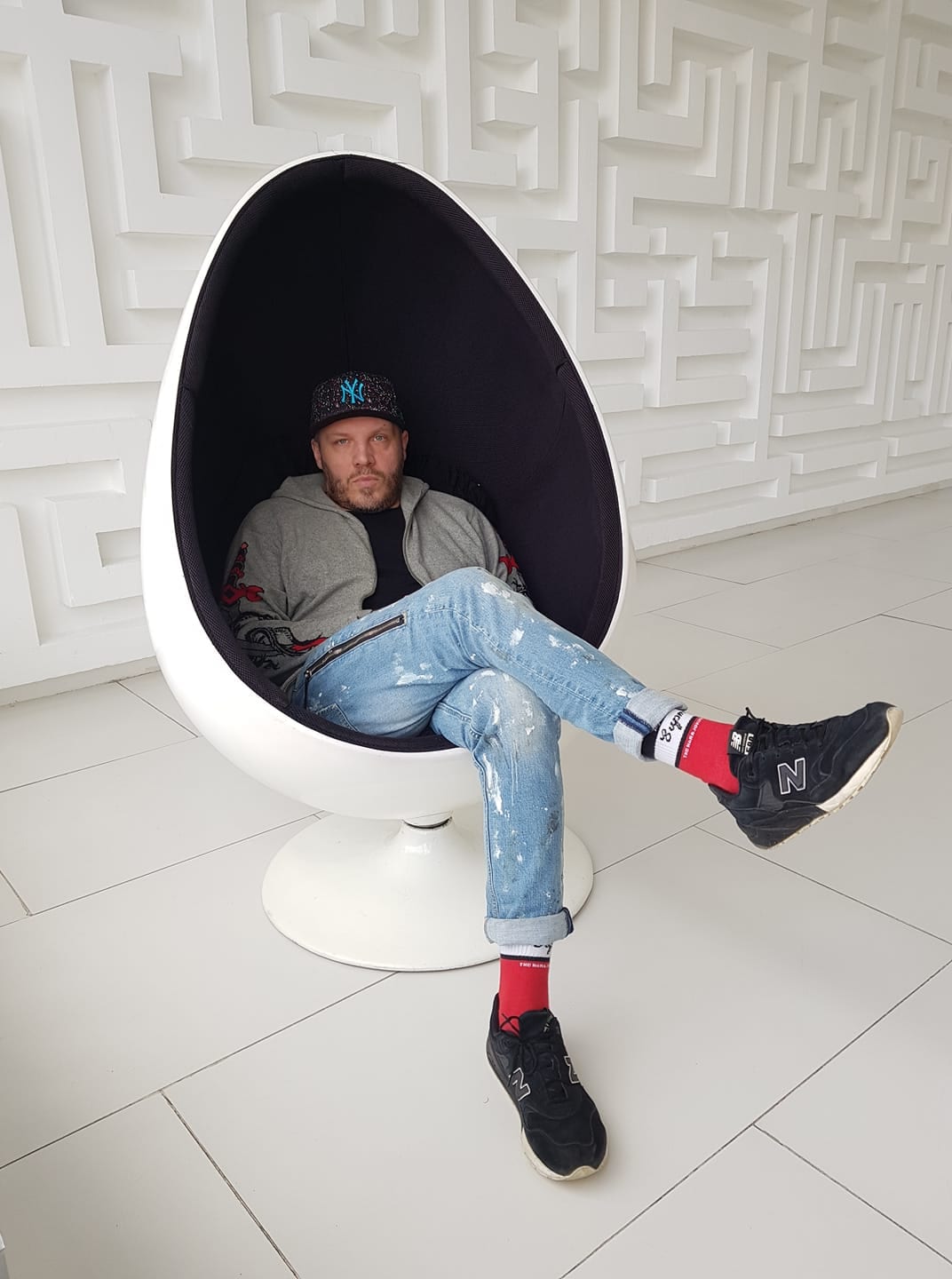 Damian Force discusses his brand new release 'Who Is Next?'
Damian Force has seen success previously with releases on major industry-leading labels along with topping trailblazing charts such as Beatport, USA National Airplay and Billboard Magazine. Damian is currently working on a revolutionary 360 immersive experience and 'Who Is Next?' is the latest exclusive release created specifically for the dome show. We caught up with Damian to discuss 'Who Is Next?'
Hey Damian, tell us a bit about the inspiration behind 'Who Is Next'?
Now my life is fully busy with the process of preparing to the Damian Force 360 Dome Show and there is a video in the show with a metallic head of a Turbobot surrounded with pipes placed in turbines in the space. This composition is written for this scene.
How would you say this compares to some of your previous releases? 
This track is bit heavier than previous "54". I wanted to make something in Tech House style but closer to a stadium scale.
What was the reason behind using that iconic synthpop sample? 
Initially, the "Who is next?" was recorded with my voice as a vocal sample, but it was not included in this version of the track.
I always liked this song, and I wanted to give it a new life. Although it will not be used commercially, the track will go to the masses with my voice and it will become clear why it is called Who Is Next in my show.
Who would you love to see supporting 'Who Is Next'?
Everyone who likes this track and who wants to play it. I have no preference in this matter.
What did you set out to achieve when your first sat down to create 'Who Is Next'?
The main goal was a full immersion in the video of my Dome show. The Dome show is where sounds of the track match the reactions and actions in the video. The Dome does amazing things, video and music surround you on 360 degrees and you plunge into the picture and become a part of it.
How has the initial reaction been? 
The first reaction from my friends was dancing!
Can we hear any of your musical influences in this release?
I am not sure, as usual, I don't like to search for references, before going into the studio I have music in my head and work from there.
Did you have any creative struggles when making the track? 
Yes, it's always happening to me. I always create a few options for compositions, but I always choose only the best one. It's an ongoing process.
Can you let us into an exclusive for any projects you have coming up soon? 
I am writing a lot for the Dome show at the moment, but these tracks will be presented only within the show. After we plan to release the album "Damian Force Dome show 360"
But my next release is good to go and my team are expecting the right time to release it. It called "Hot" and I will announce it to you with big pleasure.
Finally, where can we buy Who Is Next?
The track will become available in July with my vocal instead.
Damian Force Online
www.soundcloud.com/djdamianforce
www.facebook.com/damianforcedj