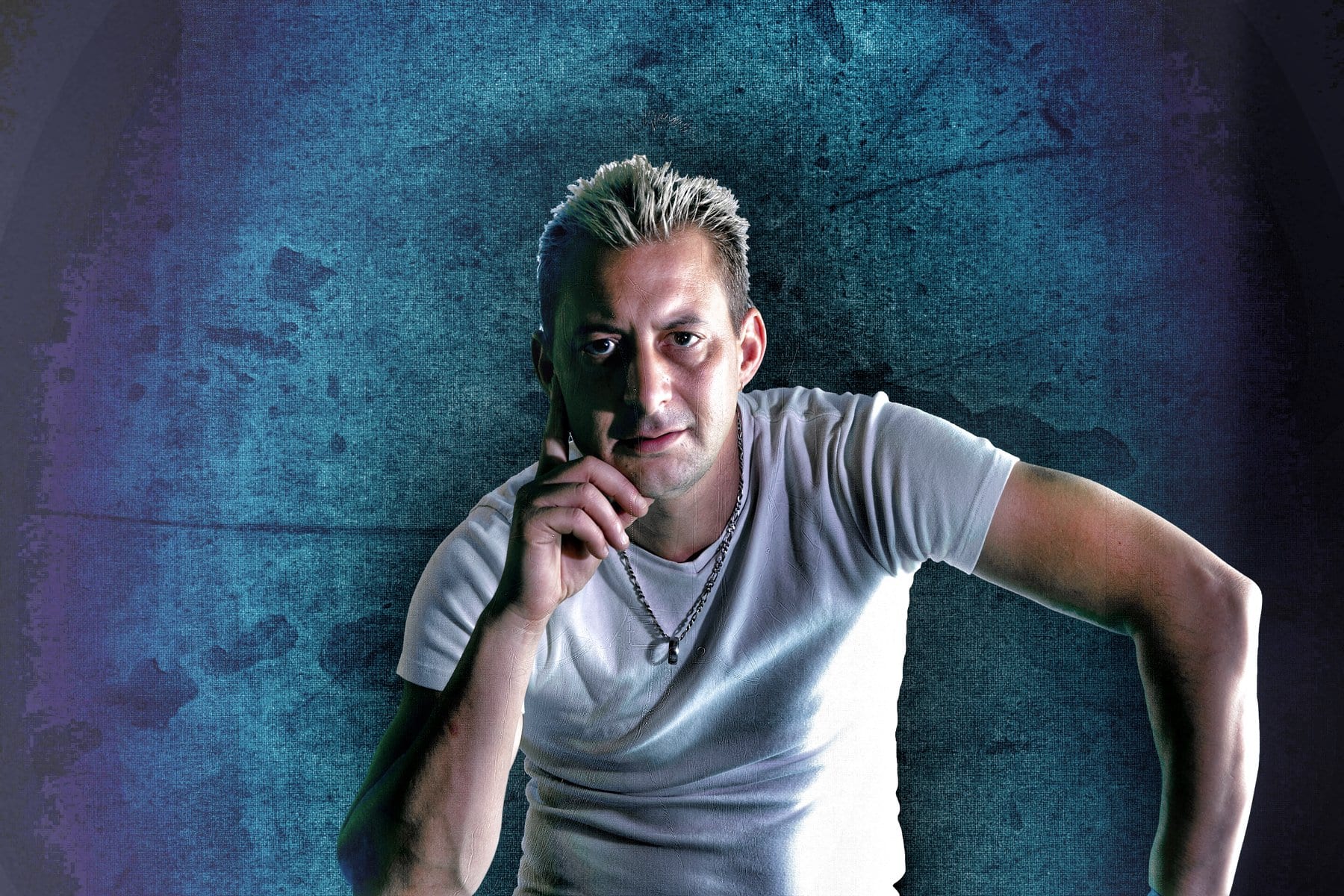 We sat down with Toma Hawk to discuss his story
Toma Hawk has spent the best part of 25 years in the dance music industry but his passion for music came much earlier. Growing up with a family of musicians, Toma Hawk was exposed to an eclectic taste in music at a young age and has taken his experiences and turned them into Techno masterpieces. We caught up with Toma Hawk discuss his story.
Tell us about the very first moment you discovered your love for music?
It probably happened whilst I was still in my mother's womb! I grew up in a family of musicians; my father was a pianist and piano teacher and my mother a singer. That's why the music of all kinds has accompanied me from birth. I found my love for electronic music about 30 years ago!
What was the first instrument you ever tried to learn?
Flute and violin, then piano and percussion. I love them all.
What type of music were you brought up listening to?
I have the whole range behind me, I still like to listen to everything. Classical, Jazz, Blues, Rock, Pop, Punk, Indi, all kinds of electronic music.
How did you continue to progress your talent as you grew older?
With the years one gets to know oneself better, generally in life. Meanwhile, I know exactly how I have to teach myself new things to stay on the pulse. Apart from the theoretical part, it is important from my point of view to really stay with the generations, to feel what's going on. This also applies to the development of technologies. Always being interested in what's new and that drives me forward.
When did you decide that you were going to pursue a career in music?
I got into it like so many others…in the beginning, I didn't have that on the screen, because I was rather a bad pianist compared to my father! Then I started DJing and went through all the stations in different areas. From the bartender to the wardrobe man and DJ to the producer. At some point I got a job in the event industry and did sound engineering…since then I'm in there.
Tell us about your first ever gig?
I don't know if I want to remember this! I think it was at a school disco, I was I think 12 or something. Making playbacks of Michael Jackson and trying to DJ with a stereo.
Who were your musical role models growing up?
As I said, I have pretty much completed all phases of different music. When you are young you swear by hip hop today and tomorrow you will be a skater and listen to punk with the pistols. So, there were many role models! Jacko was very popular, A-ha, AC/DC, Depeche Mode and many more.
How has your life experiences impacted your music?
A good question… once vice versa. I believe that my music has matured and become more stable. More constant and controlled without compromising creativity or freedom.
What goals have you achieved so far?
In my whole musical career, I have been able to experience a lot of dreams. I have worked with many different people and have been able to experience a lot of things from gigs at a forest hut to a football stadium. I am very grateful for that. With Toma Hawk, I have only just begun my journey and I simply push my new "baby" forward. It is fun to do this without any pressure, it's a privilege for me!
What piece of advice you would tell your younger self when you were first embarking on music?
Stay as you are, see that you have stability in your life with job and family. Then you can let your creativity run free without worries. If you then make good music and believe in your project and yourself, the rest will come naturally.
Toma Hawk Online
https://www.instagram.com/tomahawkmusic2000/
https://twitter.com/TomaHawkTechno
https://www.mixcloud.com/TomaHawkMusic2000/
https://soundcloud.com/toma_hawk_music