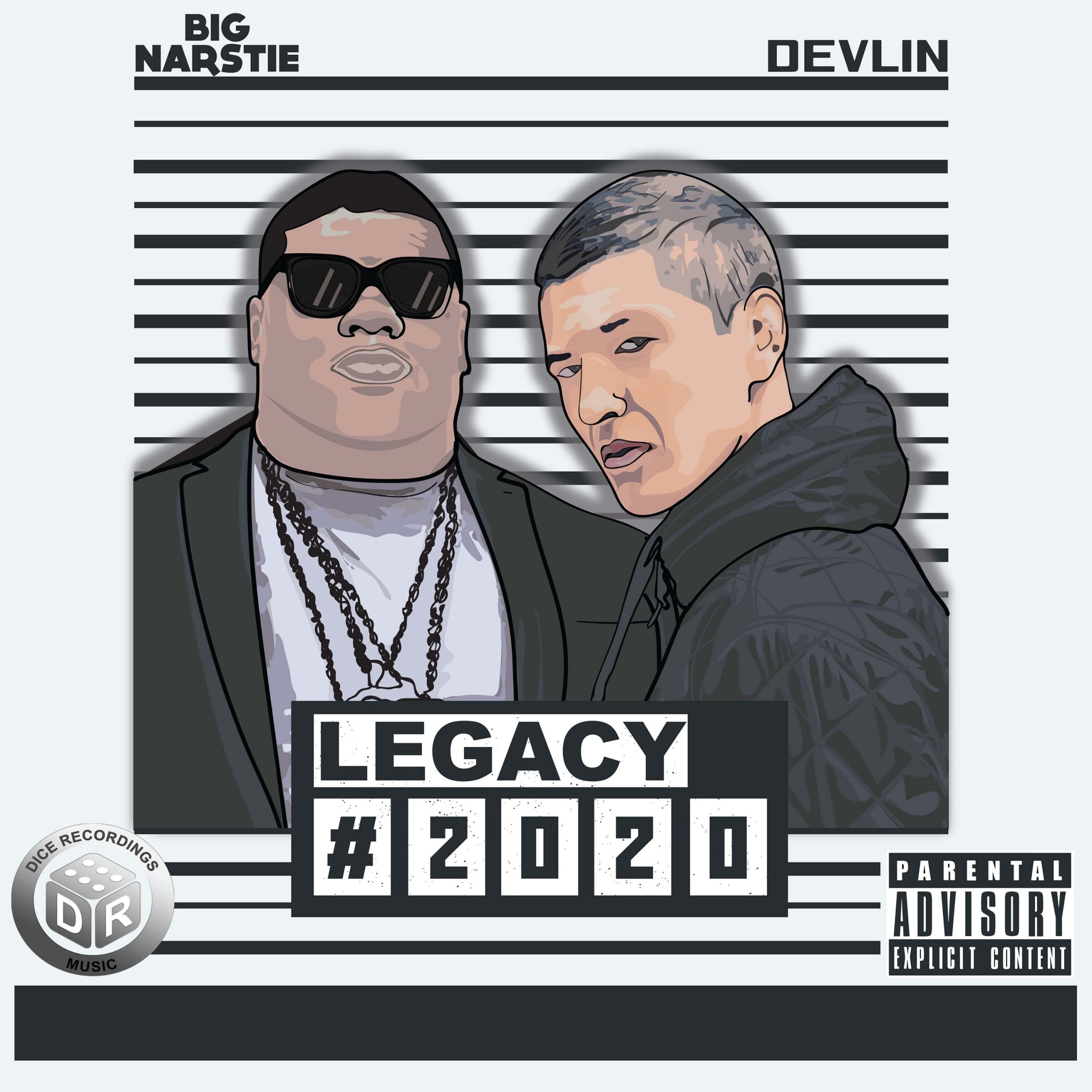 Big Narstie joins forces with Devlin on 'Legacy'
Revolutionary, visionary and equal masters of their crafts, Big Narstie and Devlin collaborate for the first time in their music careers on the aptly named 'Legacy'.
Whilst Big Narstie is the epitome of unfiltered excellence that has risen from the ground up to celebrity status, Devlin ranks as one of grimes most illuminated lyricists. Their paths have always remained close to each other, often taking parallel routes for part of their journeys as they rose to success through the late noughties, becoming the poster boys for UK underground street culture in their own right, yet it is only now that the collaboration of the two grime lords has come to pass.
Loved for his animated character and scintillating energy, Brixton hero, and the UK's unlikely sweetheart from the streets, Big Narstie delivers a retrospective lyrical standpoint on 'Legacy' that finds its inspiration in his upbringing, experience, his children and the sacrifices he has made to stand in his position today. Featuring a sample from electronic band Stepdad's track 'Jungle', 'Legacy' is yet another nod to the mastery of these two experienced craftsmen and their vast realm of musical influence that has guided their respective visionary sounds. Far from the aggressive and jagged sounds often associated to grime, Big Narstie has pushed his musical boundaries throughout his discography, sampling the likes of Oasis on his classic tracks 'What's The Story Brixton Glory' and Coldplay on 'Spun A Web'. Meanwhile Devlin has previously sampled Bob Dylan and Jimi Hendrix on 'Watchtower' featuring Ed Sheeran, and collaborated with Paul Weller.
Devlin's addition for the second half of 'Legacy' is entrenched in adversity and the determination to overcome it. Steeped in personal experience, his mastery at painting metaphors through his accomplished lyricism completes the record and makes the wait for this collaboration worth every moment.