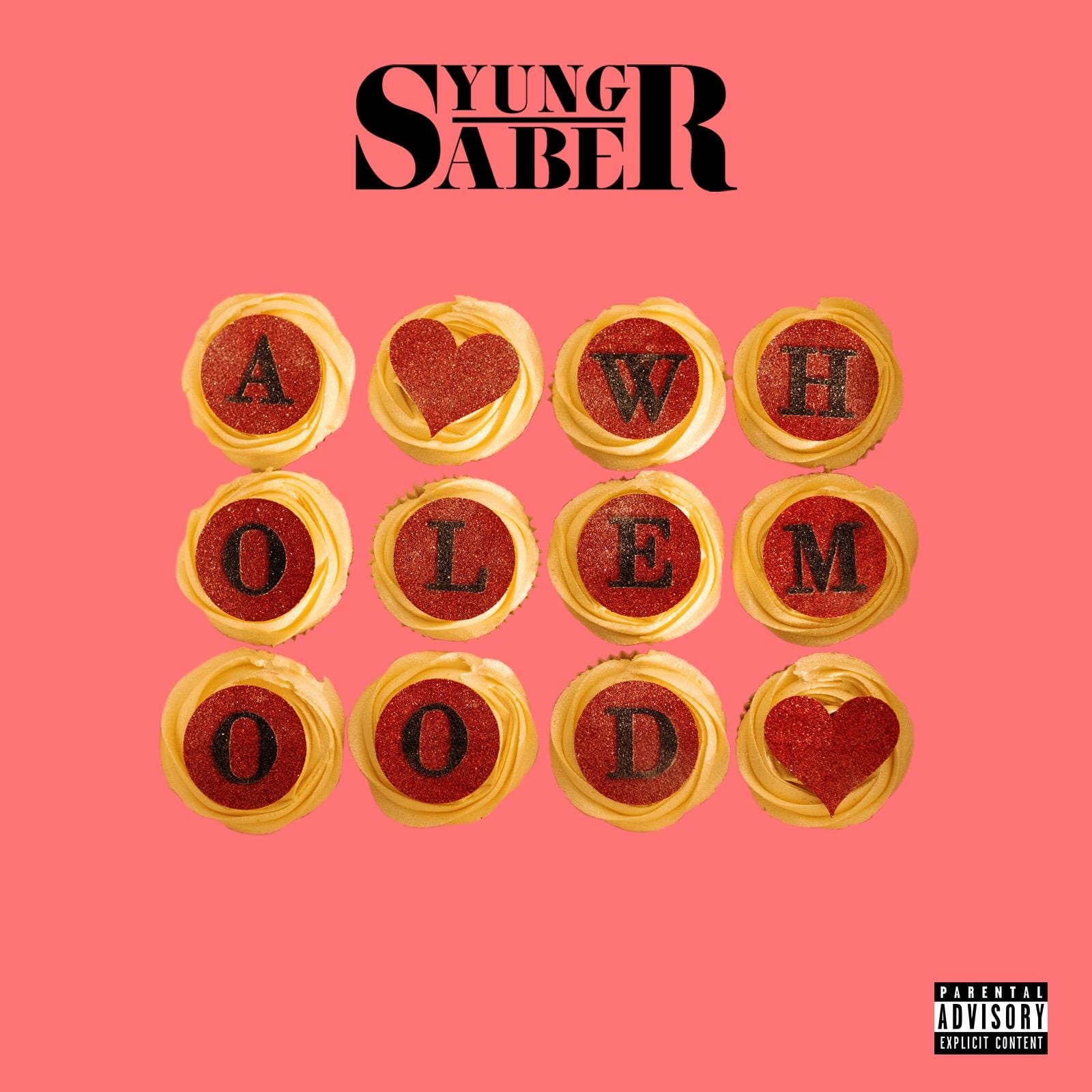 Yung Saber unveils new single 'A Whole Mood'
Vibrant, truthful and capturing the essence of emotion, alongside anecdotal charm, Yung Saber sets the tone for his forthcoming project with the release of title track 'A Whole Mood'.
Rising from the concrete jungle of Peckham, South London, Yung Saber's childhood has been a key component to how both his life and music has unfolded so far. Whilst his musical venture established by being steeped in early grime and his initiation in to the 'South Central' crew alongside his brother Brakeman, his maturity and experience in life has led him to a more conscious, refined and resonant space in rap over recent years. The 11-track opus 'A Whole Mood' is todays culmination of musical and life experience for the rapper, which is a journey through his mind, moods and adventures.
With a clear eye and talent for quality as a qualified sous chef who has worked at a 3* Michelin restaurant, the unshakeable resourcefulness and determination that Yung Saber applies to his musical craft and artistic profile is also clearly evident. An incredible 10 projects laden his back catalogue, which have fondly earned him the title 'Mr Consistent' within his circle. His eloquence and benevolence have given rise to his inclusion in Boiler Room's 'Migrant Sound' documentary detailing music culture from the Windrush generation and he is also an active member of his community who volunteers his spare time to work with soup kitchens to give back to the homeless. Yung Saber has also found success video directing, music mixing and engineering, A&R'ing (head of A&R for 'This Is UK Rap 4) and acting. Appearing in Noel Clarke's Brotherhood trilogy and Rapman's debut film 'Blue Story', Yung Saber's capabilities appear to have no bounds and using his expertise across all fields of his exceptional journey, he launched his own label 247 Entertainment, which releases 'A Whole Mood'.
Exploring topical content, mellifluous sounds, conscious raps and animated lyricism, the project resonates as Yung Saber represents the reality of life and our varying mind states from day to day. Having previously released Ashanti Vibes, the title track 'A Whole Mood', which is produced by KIDONTHEBUTTONS, is one of the more exuberant and coquettish moments, easing us into the deeper content that is yet to come when the full project is unearthed on August 21st.
Check out A WHOLE MOOD out now across all DSP's.