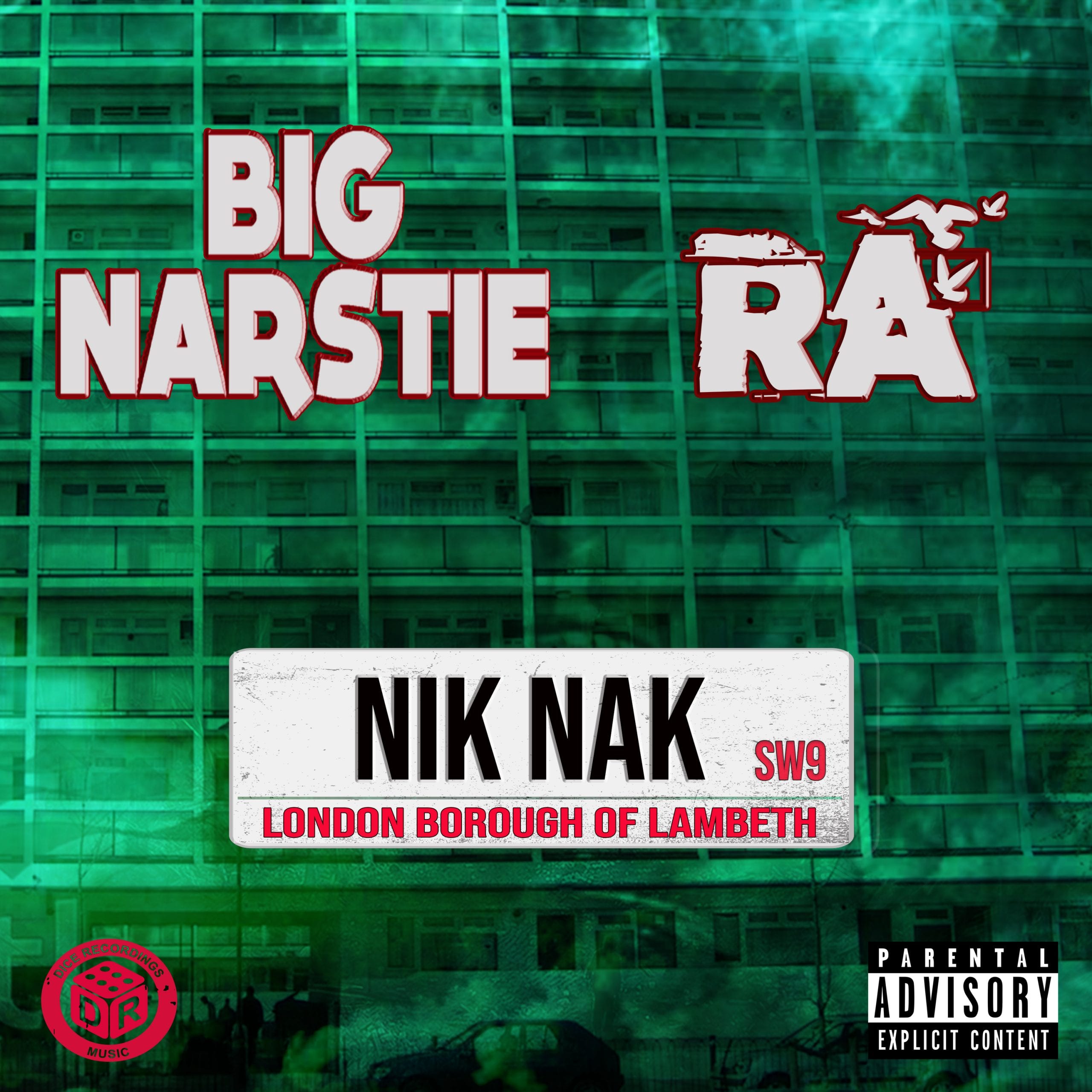 Big Narstie shares new single 'Nik Nak' featuring RA
Taking no prisoners on the new collaboration, Big Narstie and R.A take it to the streets and bring the fire for new joint 'Nik Nak'.
Both steeped in a legacy of the grime scene, Big Narstie and RA have seen many a site on their individual come ups. Both hailing from Brixton, Big Narstie has become a much-loved British icon bagging himself his own Channel 4 TV show, whilst R.A came from the infamous Roadside G's crew and has carved out an impressive musical career seeing him working with the likes of Fredo, Rapman, Krept & Konan and AM & Skengdo. Taking on a nostalgic stance, the pair go back in time as they recall how simple life used to be, whilst also reminding us of some of the moments from our childhood.
Following on from a slew of recent music, including 'Smooth Criminal' with label mate Still Greedy, Big Narstie has delved back into his signature street style of raw raps and witty lyricism that initially found him his fame and has been much loved by his fans, new and old. R.A comes to the table on the back of his 2020 album release 'Jim Brown' which was dubbed as one of the best albums to come out of the UK music scene this year. R.A's gruff style and weighty hood raps come through in abundance for 'Nik Nak' as he peppers the riddim with scattergun precision.
With the video released on GRM Daily, Big Narstie and RA take us back visually and lyrically to the days of Channel U. Hitting the streets with a simple hood vid, reminding us of years gone by and delivering those nostalgic flows, Nik Nak is a stark reminder of how far the scene and the artists within it have come.