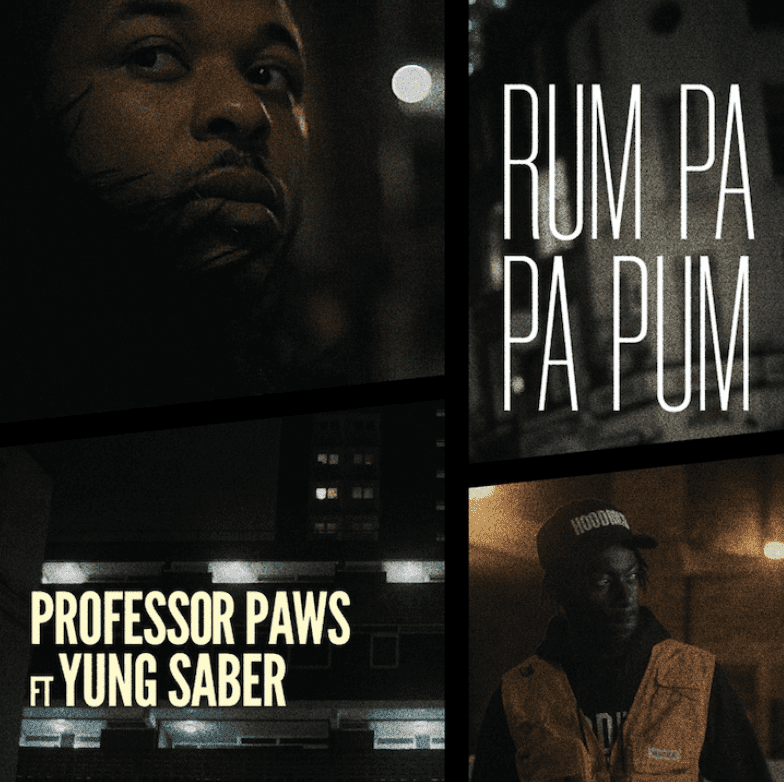 Professor Paws joins forces with Yung Saber on 'Rum Pa Pa Pum'
South Londoner, Professor Paws, has been producing music since the age of 14 and has etched out a noteworthy career working alongside some of the biggest names in the scene, ranging from Giggs, Fekky, Cash, Joe Grind and many more. Continuing his elevation not only as a producer but as an artist, he teams up with fellow South Londoner Yung Saber for the release of 'Rum Pa Pa Pum'.
Bringing an emotive, melodic and hard-hitting record that shines light on the struggles of inner-city life with depth and compassion, Professor Paws and Yung Saber document some major realities in their gritty verses of 'Rum Pa Pa Pum' and wrap it up in to a heartfelt hook.
Having always ensured that diversity shines through in his music, tapping in to his Ghanian and European heritage, Professor Paws spends time raining in on his gritty influences to craft fresh hits for both the UK and Ghana. His endless hours in the studio working alongside major named rappers has undoubtedly helped to navigate his own personal artistry as he has cherrypicked wisdom from the best and been able to apply it to his own sound. Collaborating with Yung Saber, who is also no stranger to the scene and you may recognise from starring in films such as Brotherhood and Rapman's Blue Story, Professor Paws dedicates 'Rum Pa Pa Pum' to 'all his people stuck in the ends living a hard life'.