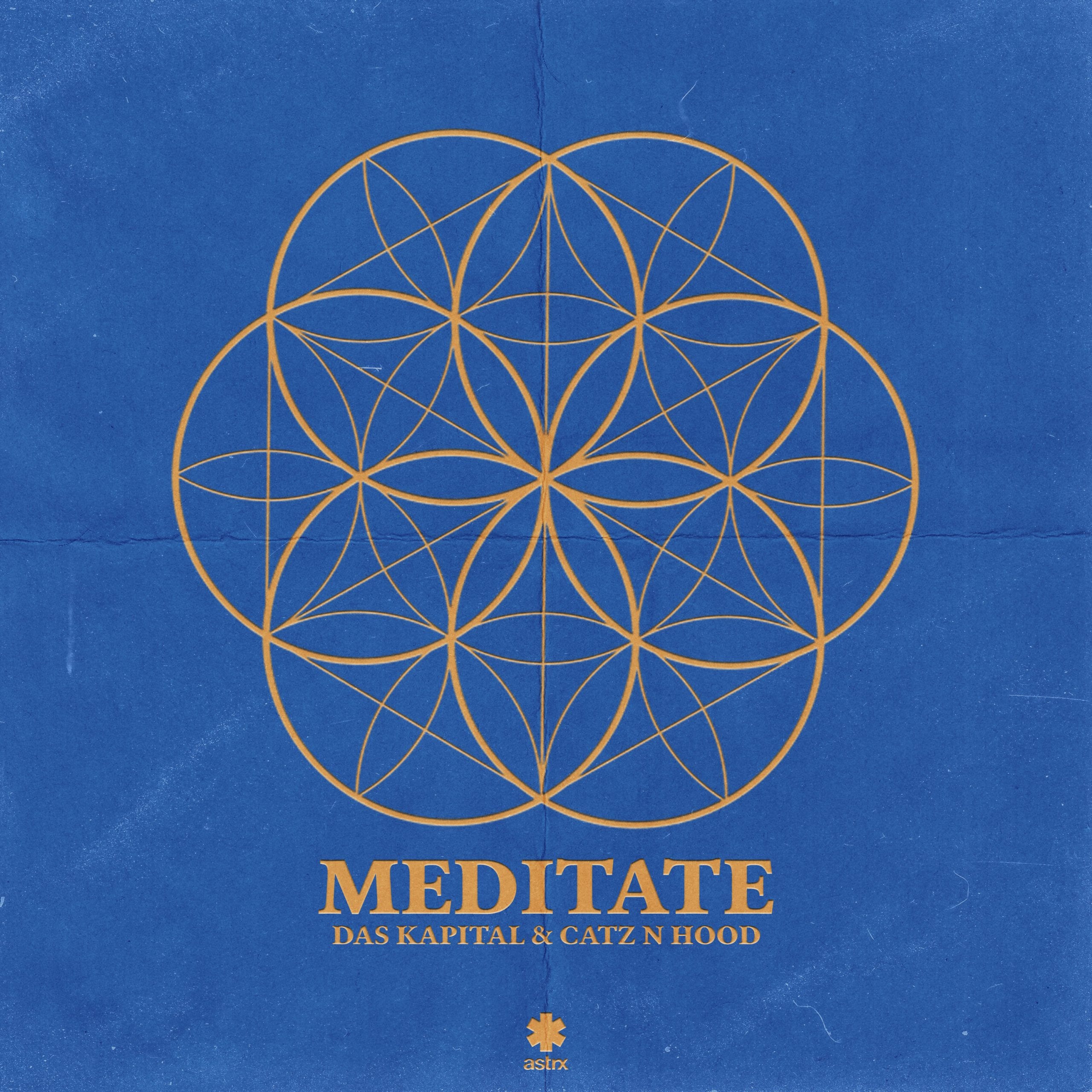 Get Spiritual With Das Kapital & Catz N Hood's 'Meditate'
"When I'm stressed, and I'm tired, I meditate to get inspired.
There's no time like the now, follow me, I'll show you how."
Our lives are filled with self-reflection and living room dancing sessions at the moment, and South Africa's Das Kapital and Brazilian duo Catz N Hood may have just delivered us the perfect soundtrack for both. 'Meditate' is a proper tech house stomper, built around an infectious bassline and spoken word vocal primed to provide the perfect house music-inspired guided meditation experience.
"I had been talking with the lads from Catz N Hood for a long time about making some music together when Meditate started taking shape," explains Das Kapital. "When they sent over the original bassline that sparked the track off, I knew we had the foundations of something really fun and different for all of us. What began as a fun little tech house idea quickly became an exploration into the sonically weird and wonderful. After hours of spacing out with the track on repeat, the message became obvious. It needed to be a reminder to clear your thoughts, be present in the moment, and enjoy it all for what it's worth. Given how crazy the world is right now, that's something that feels important to encourage."

Catz N Hood add, "We got in touch with Das to show him an unfinished project and it ended up transforming into this wonderful collaboration. When he returned the project with his vocals and his identity inserted, we realized that the items were placed as a project in the right hands, because without a doubt our identities are embraced. The base is excellent, but without the participation of Das, it lacks the element of the soul it now has. It is always an honor and a pleasure to take our music to other borders, and we love where this has ended up."
With previous releases, Das Kapital has hit the main iTunes charts in South Africa, Holland and Belgium, the top 50 of Shazam in South Africa, as well as receiving significant tastemaker and DJ support from the likes of A-Trak, Diplo, Todd Edwards, Anna Lunoe and more, so it is no surprise he was named South Africa's most in demand export by Insomniac. Das Kapital has been nominated every year for three consecutive years at the DMASA (Dance Music Awards South Africa) for i) Best EDM single, winning with "Bend It" in 2017, ii) Best Radio Show for In Das We Trust, and iii) Best Compilation via his Do Work Records label.  His national weekly radio show In Das We Trust is now into its fifth year on 5FM.
Brazil's Catz N Hood mirror this success with the pair releasing on countless labels and being a resident act at renowned parties like My House, and at festivals such as Universo Paralello, Soulvision and more.
So take a deep breath, it's time to get spiritual with Das Kapital and Catz N Hood's 'Meditate', out May 29 on Astrx: https://Astrx.lnk.to/Meditate
Follow Das Kapital:
www.facebook.com/iamDasKapital
www.instagram.com/iamdaskapital
Follow Catz N Hood: