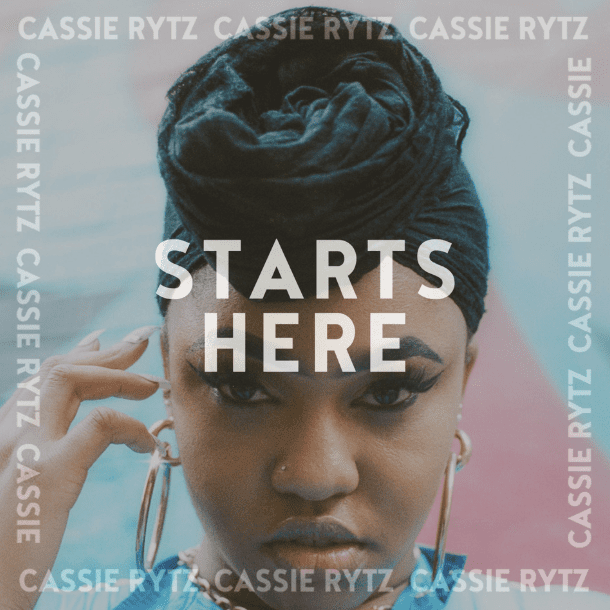 Cassie Rytz unleashes gritty debut mixtape Starts Here
Grime MC Cassie Rytz has unveiled her debut mixtape 'Starts Here' out now.
Containing 10 self-assured and gutsy tracks, 'Starts Here' is a motivational body of work that sees the South London MC finding her feet and coming of age; both as a young woman and an artist. 
The mixtape includes previously released singles 'Shell' and '5 Hours Of Doom' which garnered support from notable titles like Clash, GRM Daily, TRENCH, GUAP and Gal-dem. Elsewhere tracks like 'Boss', 'Throwback' and 'Cobra' are anthems dealing with self-empowerment and adolescent anxieties. 
While mosh-pit inducing stompers 'Shell' and '5 Hours Of Doom', firmly positioned Cassie as a dominant voice in a new generation of Grime MC's the full mixtape is an opportunity for listeners to hear her experiment with UKG, Drill and Trap on tracks like 'Level Them Up' and 'Guard Up'.
Inspired by negative experiences in her formative years, 'Starts Here' represents a fresh start for Cassie Rytz. A new beginning undefined by her past as she looks towards a brighter future. Speaking on what she wants listeners to take away from the project, Cassie says:
"I really want listeners, especially women to take away that you can go through  the biggest tests that God puts in front of you and that you can get through them. Your greatness starts here, from this moment. You will always rise."
Raised on a musical diet of reggae, soca, bashment and R&B, Cassie initially started out singing until the work of her idol Chip caused her to switch lanes. Heavily influenced by the way Chip was able to articulate his feelings and aggression through rapping, she then decided Grime was the best genre to musically express herself.
Cassie would soon attract the attention of BBC 1Xtra in addition to community radio stations Reprezent and Rinse FM. Following this the young talent appeared in the BBC3 documentary series 'Galdem Sugar', chronicling the challenges women of grime face in a male-dominanted industry. Continuing her ascent, she made her festival debut at The Splash! Festival in Germany performing alongside the likes of Skepta, Gunna and Yxng Bane. 
A landmark event in the story of one of grime's most exciting prospects, 'Starts Here' marks the culmination of talent ready to seize her moment. 
Tracklist: 
1 Shell
2 5 Hours Of Doom
3 Chat Dem A Chat
4 Boss
5 Guard Up
6 Do This
7 Level Them Up
8 All Facts
9 Cobra
10 Throwback