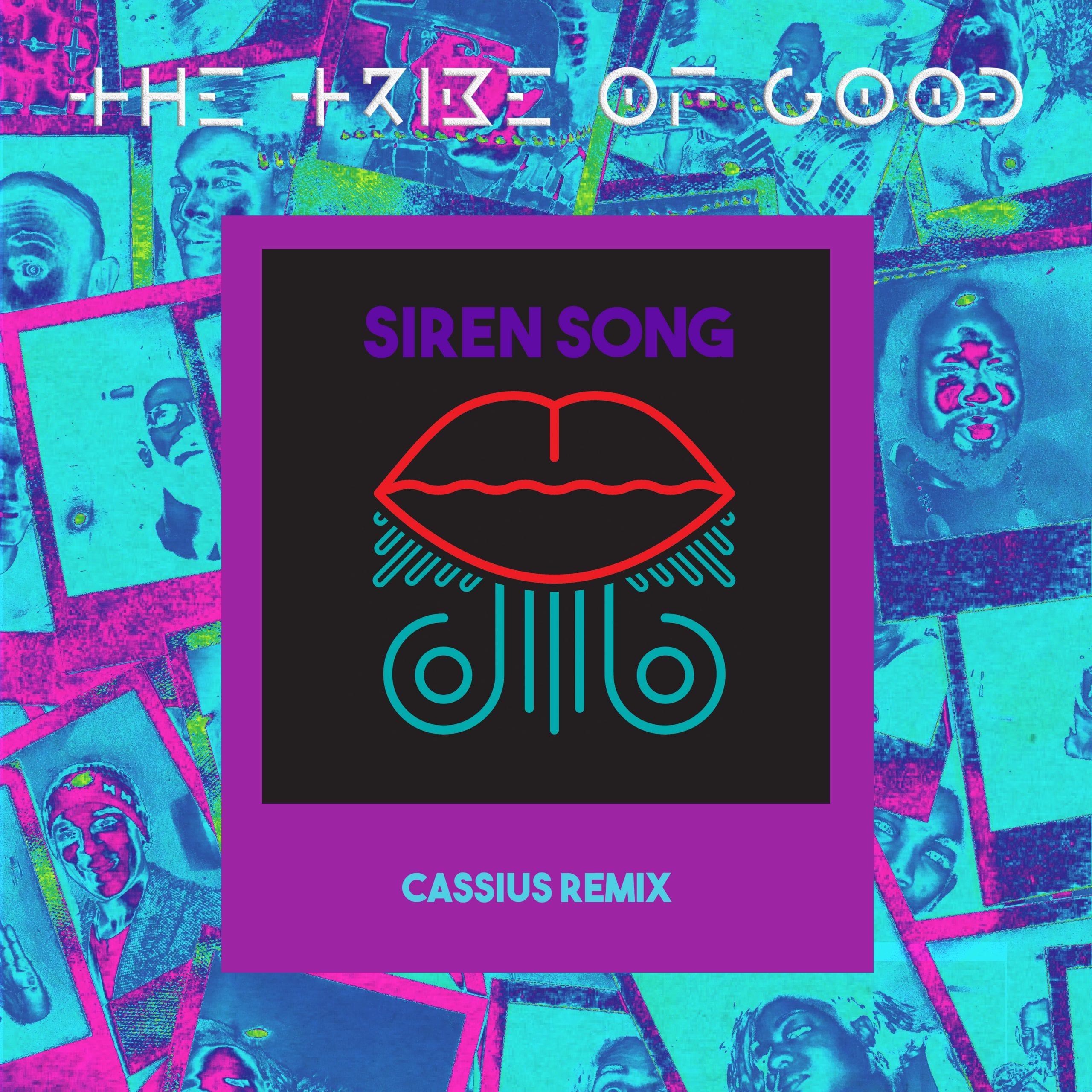 Cassius remix The Tribe of Good track 'Siren Song'
Iconic French electronic duo Cassius have remixed 'Siren Song', the track from London-based collective The Tribe of Good, out now.
The Cassius remix of 'Siren Song' sees the Parisian outfit inject some feel good dance floor energy into the original, adding a chunky bassline and rousing synth stabs while losing none of the feel-good funk that makes the track so special.
"I had the great honour of working with Cassius on 'I <3 U SO' and subsequently on the Ibifornia and Dreems albums, and was delighted when Cassius agreed to remix a track from The Tribe Of Good project," explains The Tribe of Good's Hal Ritson. "Sadly Philippe's work on this mix was to be among his very last, as he tragically died shortly after completing it. But his stripped back club aesthetic was exactly what we were hoping for for a DJ focused reworking of the funk original."
 The original of 'Siren Song' is from The Tribe of Good's eponymous debut album, released earlier this year. The supergroup's body of work boasts a fresh, modern take on a classic sound throughout.
Headed up by the Grammy-nominated Hal Ritson (who has previously worked on recordings for the likes of Kanye West, Katy Perry and Duke Dumont), The Tribe of Good brings together musicians from the live bands of Basement Jaxx, Jamiroquai, Sigma and more. They launched in 2018 with a release on Toolroom Records and have been prolific with their output ever since.
Composed of Philippe Zdar and Hubert Boombass, Cassius were a legendary dance music duo who were instrumental in the formation of the 'French Touch' sound in the mid-to-late-90s. The pair previously collaborated with some of the biggest names in music, including Pharrell Williams, Ghostface Killah and Leroy Burgess, also scoring two UK 'Top 20' singles with 'Cassius 1999' and 'Feeling For You'. After Zdar's death last year the decision was made to retire the project in his honour.
The Cassius remix of 'Siren Song' is a fitting finale for one of dance music's most influential duos.