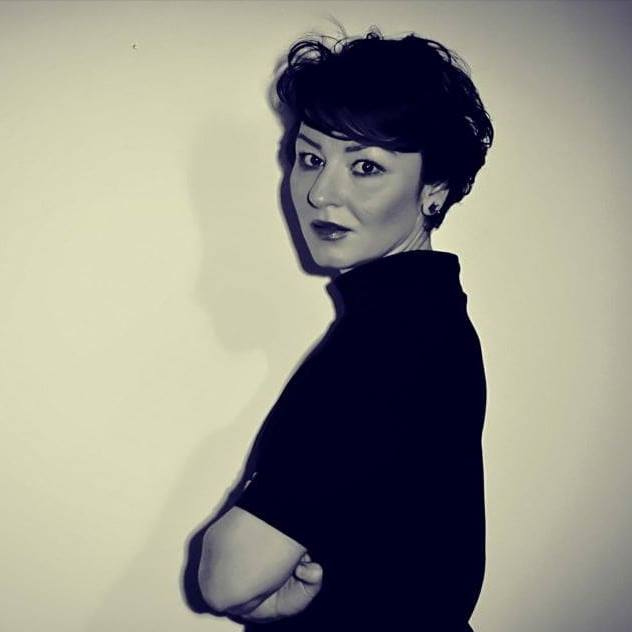 Catch Up On The Latest Krista With Her Quickfire Interview
Krista has built a genuine reputation for herself since the beginning of her career a few years back, which is fuelled by her love for music since the early days of her childhood, combined with a plethora of vinyl that she holds dear to her. Krista has taken part in local events with various musical groups in her home country of Greece since her time as a Producer, where she has learned to play alongside other great artists. Since the start of her career, she has developed an inimitable sound made up of atmospheric harmonies and uplifting beats, to which she sometimes accompanies with her own vocals. Global Techno Magazine caught up with her with a series of quickfire questions to find out more about the mind behind the music.
Let's go. How long have you been making music? 
I've been DJing for years, but I bashfully started my first attempts to produce my music 4 to 5 years ago. It might feel like a lifetime, but for me it was like yesterday when I started experimenting with my DAW.
Where do your influences come from? 
Usually we don't want to be the same as everybody else, but too different is also bad. We're trying to walk the line between being similarity and difference. I always admired Electronic music, and particularly Deep Techno. I have been influenced by all of the first electronic groups and teams, like 'Kraftwerk', 'The Prodigy', 'Deep Dish' and 'Masters at Work', but of course every electronic vibe and drum that can reach my ear makes an impact on my productions, consciously or unconsciously.
What made you start making music? 
I found that my feelings and emotions could be enlivened when I was creating art. It was a form of expression. Quite frankly, I always wondered what art is? And as I grew older and wiser, I realised that it's the trace of our passage on this earth.
Where are you from and where are you based? 
I was born and raised in Greece, and currently live in Thessaloniki with my two children.
Describe your music in 3 words
Rhythmic / Upbeat / Energetic.
Best studio equipment? 
A synth, a controller, a drum machine, a microphone for some live vocals combined with a lot of inspiration and good will.
Best studio trick? 
Keep your tracks in your DAW in audio form, otherwise it is very easy for the MIDI to disappear.
Favourite synth/plugin? 
The Μinimoog for synth and Χfer-LFO Tool for plugin.
Dream collaboration?
It would be amazing if I could play music with Carl Cox. Of course he is one of the most recognizable DJs, but the reason why I choose him is his unrivalled upbeat mood that he conveys through his sets.
Best track of 2021 so far? 
There are so many, it is too difficult to decide. But usually I fall in love with one track for many days. The track I've been listening to the most recently is 'Free' by Jon Hester. In the beginning it gives you a vibe and after a while, a great hopeful melody.
Stream And Download Krista:
Soundcloud | Spotify | Beatport
Krista Online: