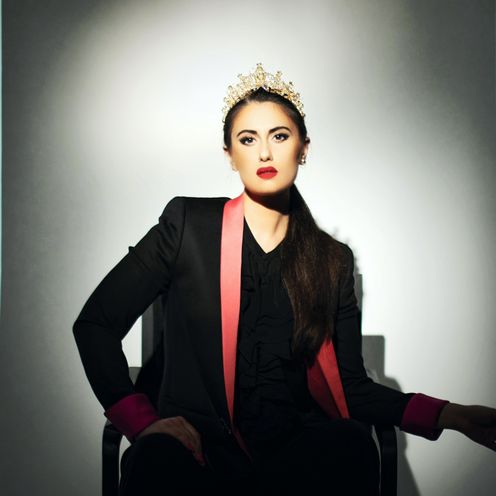 Ches Barrow Releases Stunning Debut EP
Pop Riot Girl 'Ches Barrow' has released her highly anticipated debut EP 'Girl Who Ruled The World and it does not disappoint!
The London-based singer-songwriter who is currently riding a wave of upcoming pop indie rock has made a really statement of identity with her first offering. 
Featuring tracks like title track 'Girl Who Ruled The World' and 'The Dark Side' Ches Barrow's EP has it all , Gritty attitude, honest lyrics and powerful guitars. All of this is mixed in with Ches Barrows distinct vocal melodies. She has really constructed a sound that is unique and ready to be heard by the masses.
Ches Barrow teamed up with internationally renowned Guitarist producer Bassel Hallak who is known for their work with Love Amongst Ruins and Tom Jones. Ches also worked with co-producer Haydn Bendall, credited for their work with Andrea Bocelli, Leona Lewis and Kate Bush while the EP was mastered by none other than Mazen Murad (credits Alanis Morissette, The Rolling Stones)
What sets to be a successful opening offering now is the perfect time to get onboard with Ches Barrow.
Check out her debut EP right here.