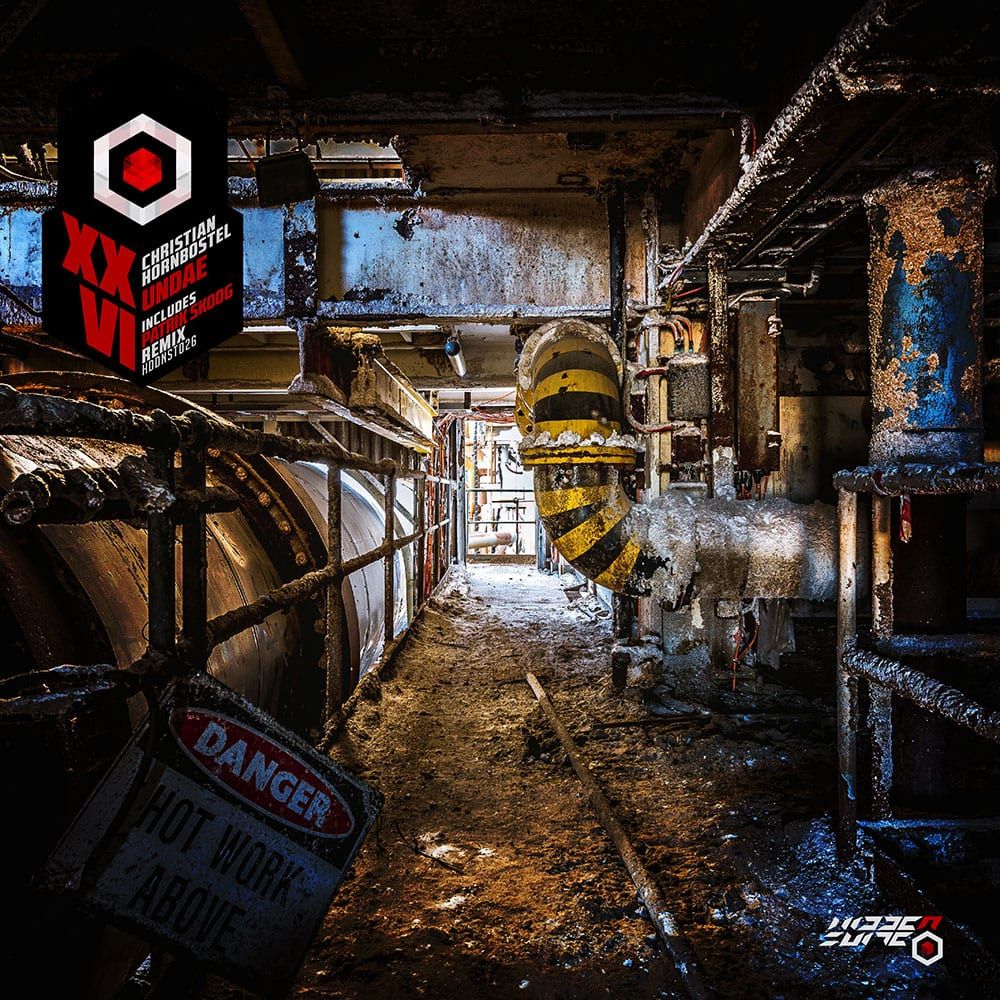 Christian Hornbostel – Undae EP [Hidden Suite Records] out October 21st, 2019
Christian Hornbostel began to put out music under revered labels such as Renaissance Recordings and VFR, throughout the 90s and 00s. Having garnered over 1000 production mentions over his time in the underground game, he continues to produce expertly crafted tracks that have gained attention from legendary dancefloor names, including Sasha and John Digweedand DJ Rush, as well as having been released on the legendary Global Underground series 009.
Undae EP marks Hornbostel's electric follow up release on the Spanish techno label Hidden Suite, with a gritty industrial sound, fit to be heard across any techno set.
Hidden Suiteis the product of techno producer Luis Mestanza, or Mooz, who has been actively producing since 2000, with an aim of interpersonal A&R, only releasing techno artists he greatly admires and respects, and valuing undying quality above all.
On Hornbostel's Undae, pulsating sonic booms fill each track with an atmostphere of dark magnetism, each of the three tracks meticulously designed for a trained ear in dancefloor beats. The subject is carried along each track in a spell-bound state, illustrating Hornbostel's unwavering talent in production skills. Undaemoves gracefully along all the ingredients of a magnetic techno track, brushing with acid house ,and reaching new sonic spaces. 'Silex' is glitchy; a track harboring acid elements combined with a pace that stops you in your tracks to fully submerge in its magic. 'Undae' receives an off-kilter reworking by Swedish techno producer Patrik Skoog, merging darkened breakbeats and glimmering percussions to reveal another brilliant sound.
Undae is out now on Hidden Suite.
Christian Hornbostel: https://www.facebook.com/ChristianHornbostelOfficial
Hidden Suite: https://twitter.com/hiddensuite
Buy link: https://www.beatport.com/release/undae/2700659