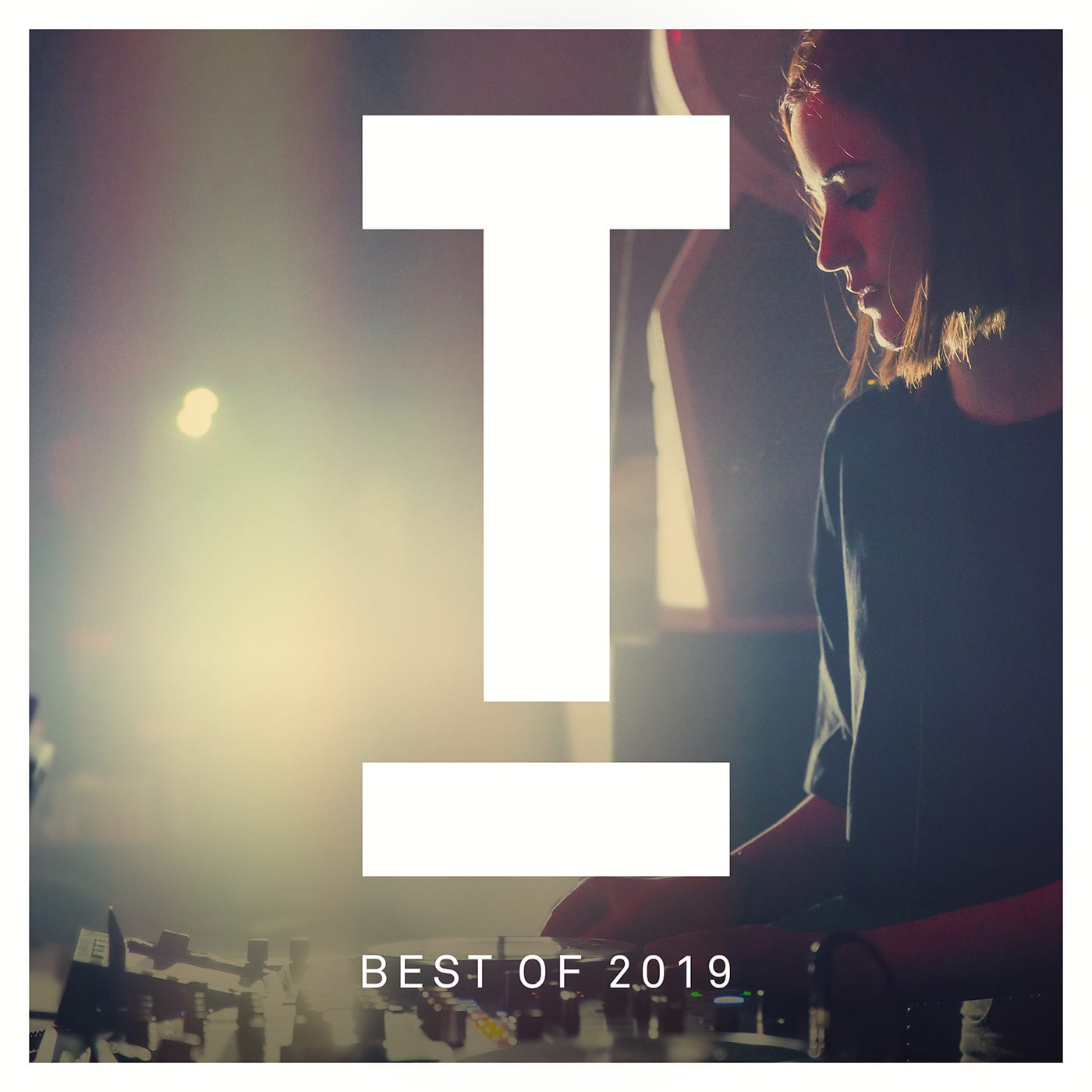 Maxinne Mixes Toolroom Best of 2019 Compilation
As 2019 begins to fade it's time to reflect on another momentous year of music as Toolroom releases its annual 'Best Of' compilation showcasing one of our most exciting years to date!
Best Of Toolroom 2019 features 60 of the biggest tracks on the label including artists Leftwing : Kody, Jack Back, Mark Knight, KC Lights, Weiss, Illyus & Barrientos, Alan Fitzpatrick, Booka Shade, Hannah Wants, Kevin Knapp, Martin Ikin, Eli Brown, Amine Edge & DANCE, Todd Terry, Danny Howard plus many more! Our #ToolroomFamily resident Maxinne expertly rounds up 2019 with 2 full length DJ Mixes moving from House to Tech House to Techno.
2019 showed no signs of slowing down for Toolroom as the label continued to release anthem after anthem! Releasing arguably THE summer anthem for 2019 Leftwing : Kody returned to Toolroom with 'I Feel It' which crossed over to day time radio including remixes from Paul Woolford & Boston Bun. Weiss followed up last years 'Feel My Needs' with an incredible dancefloor weapon 'Let Me Love You' and KC Lights took the attention of global tastemakers such as MK & Gorgon City with his Top 10 Toolroom debut 'SOL'. It was again a pleasure to welcome Jack Back (AKA David Guetta) back to the label with another big room stomper as he joined forces with Cevin Fisher to create the Top 10 single '2000 Freaks Come Out'.
Toolroom Best of 2019 mixed by Maxinne is out 22 November – listen & buy
——————————
TRACKLIST
01. Jack Back vs Cevin Fisher – 2000 Freaks Come Out [Toolroom] 02. Mark Knight & Danny Howard – You Can Do It Baby [Toolroom] 03. Leftwing : Kody – I Feel It [Toolroom] 04. KC Lights – SOL [Toolroom] 05. Hannah Wants & Kevin Knapp – Call Me [Toolroom] 06. Illyus & Barrientos – Shout [Toolroom
07. Maxinne feat. Niki Darling – Something In Our Life [Toolroom] 08. Weiss – Let Me Love You [Toolroom] 09. Alan Fitzpatrick & Wheats – M27 [Toolroom Trax] 10. Booka Shade – Trespass 2019 (Mark Knight Remix) [Toolroom Trax] 11. Martin Ikin feat. Hayley May – How I Feel [Toolroom] 12. Ben Remember – It Ain't Easy [Toolroom] 13. Sllash & Doppe – Aguella [Toolroom] 14. Eli Brown – Always [Toolroom] 15. Amine Edge & DANCE – Baby Don't Go [Toolroom] 16. Mark Knight vs Mr. Roy – Something About U [Toolroom] 17. Todd Terry & Tuff London feat. Jasmien Nanhekhan – Psychodrama [Toolroom] 18. PAX – Rave Me [Toolroom] 19. Danny Howard & Illyus & Barrientos feat. Alex Mills – Need [Toolroom] 20. Kideko – Give It Up [Toolroom] 21. Maxinne – Just Wanna [Toolroom Trax] 22. Siege vs Cevin Fisher – Consciousness [Toolroom Trax] 23. Sharam Jay & Andruss feat. Dewitt Sound – Right Back [Toolroom] 24. Friend Within – Waiting [Toolroom] 25. Tube & Berger – Guess Who's Jack [Toolroom] 26. Mark Knight – The Mystery Of Old Ma Clifton [Toolroom] 27. Tuff London – Something [Toolroom] 28. The Golden Boy – Pianoloco [Toolroom] 29. Wheats – Slip [Toolroom Trax] 30. Huxley – Made Up My Mind [Toolroom] 31. Martin Ikin feat. Hayley May – Following [Toolroom] 32. Sllash & Doppe – Gingoba [Toolroom] 33. Mendo – Get A Funk [Toolroom] 34. Javi Bora – Blasting [Toolroom] 35. Dakar – Hold Fast [Toolroom] 36. Dale Howard – Rogue Keys [Toolroom] 37. Opolopo – Sickla Side Push Shuffle [Toolroom] 38. Secondcity – Love That I've Wasted [Toolroom] 39. Illyus & Barrientos – The One [Toolroom] 40. Raumakustik – Mother Bassline [Toolroom] 41. Ben Remember – Wurkin [Toolroom Trax] 42. Cashio – Dancing (With Me) [Toolroom] 43. Siege – Thinking [Toolroom] 44. Dosem – Unfolding [Toolroom] 45. DJ PP & Sean Finn – Vision Of Love [Toolroom] 46. MANT feat. Hayla – Lonely Days [Toolroom] 47. Frederick & Kusse – She Don't Know How [Toolroom] 48. David Tort & DJ Ruff – Wild Girl [Toolroom Trax] 49. DJ S.K.T – Raindrops [Toolroom] 50. PEZNT & Brown Sneakers – You Know What [Toolroom] 51. Mason – Rhythm In My Brain [Toolroom] 52. Andrew Meller – 2000 Souls [Toolroom Trax] 53. Adrian Hour – Artikel [Toolroom] 54. Simon Kidzoo – Gah Damn [Toolroom Trax] 55. Mike Ivy, Luv Junkie, DJ Gomi – Touch (Frederick & Kusse Remix) [Toolroom Trax] 56. Redux Saints, Mr. Oz – Power [Toolroom] 57. Dombresky & Lucati – Like This [Toolroom] 58. Thomaz Krauze – Giving Up [Toolroom] 59. Fabio Neural & DJ Fronter – Remeniss [Toolroom] 60. Husko – Strange [Toolroom] 61. Best Of Toolroom 2019 – Mixed by Maxinne (House Mix)
62. Best Of Toolroom 2019 – Mixed by Maxinne (Tech House Mix)
TOOLROOM SOCIALS
www.toolroomrecords.com
https://www.facebook.com/toolroomrecords
https://soundcloud.com/toolroomrecords
https://twitter.com/toolroomrecords
https://www.instagram.com/toolroomrecords