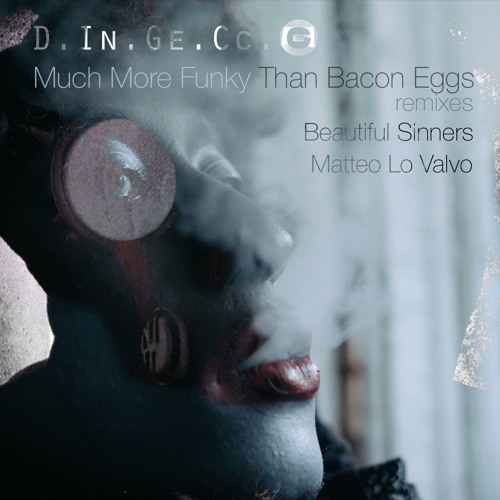 D.In.Ge.Cc.O gets back with some amazing remixes of "Much More Funky Than Bacon Eggs"
A great ep for the release of the second single extracted from the LP by D.In.Ge.Cc.O entitled "Linear Burns", which features a work on the song by two young but already established producers with illustrious collaborations with artists behind them at the highest levels, both national and international.
The EP starts with a refined and classic mood characteristic of the house style of "Beautiful Sinners" which already boasts collaborations with the great Todd Terry.
In the version in question, Rollin Beatz Mix, the tribal rhythm of the congas becomes spikedelic and an enveloping bass line charges the beat and creates a hypnotic and refined groove releasing a unique energy of its kind, which is difficult to resist.
With the second track we see another young but already eclectic producer at work, Matteo Lo Valvo. Composer, remixer, arranger, and much more, based in Milan. Lo Valvo's collaborations range from a thousand musical genres From Elisa to Emi Skilla, from Syria to Gue Pequeno, from Dolce Nera to Levante, just to name a few. In the version of MMFTBE Lo Valvo transports us into his futuristic dance vision of the song by D.In.Ge.Cc.O with an acid reinterpretation of the groove of the original track and at times decidedly cyber punk, giving us a trip to the dance floor of an imminent next future.
To close the Ep could not miss the contribution of the author of the Song and the LP from which this single is extracted. The LP entitled "Linear Burns", already reported by Rolling Stones Italia and reviewed by the most important trade magazines (Rock.it, Sentire Ascoltare, Distopic, Soundwall, Dj Mag Espana just to name a few) sees with "Much More Funky than Bacon Eggs" the release of his second single from a brand new video of the original track contained in the LP.
In the version called "Breakfast on Mars" D.In.Ge.Cc.O distorts the original song by building a psychedelic trip hop but which keeps its funky and soul soul intact. Stops and restarts give life to extra-planetary atmospheres that make us imagine a very near future, in which maybe we could have breakfast on the planet Mars.
The latest remix is a real electronic ballad built on the melodic idea of the original piece, which is highly enjoyable listening on a cool evening or enjoying an aperitif as well as a late night brandy.
https://www.dingecco.com
https://www.facebook.com/Dingecco/
https://www.instagram.com/d.in.ge.cc.o/
https://twitter.com/DInGeCcO1
https://soundcloud.com/d-in-ge-cc-o
https://www.youtube.com/channel/UC_aB7nPpp1LHTCgPA8wl5iw
https://dingecco.bandcamp.com
https://open.spotify.com/artist/0SZOrMrbU6oyk0NX7KtUQm