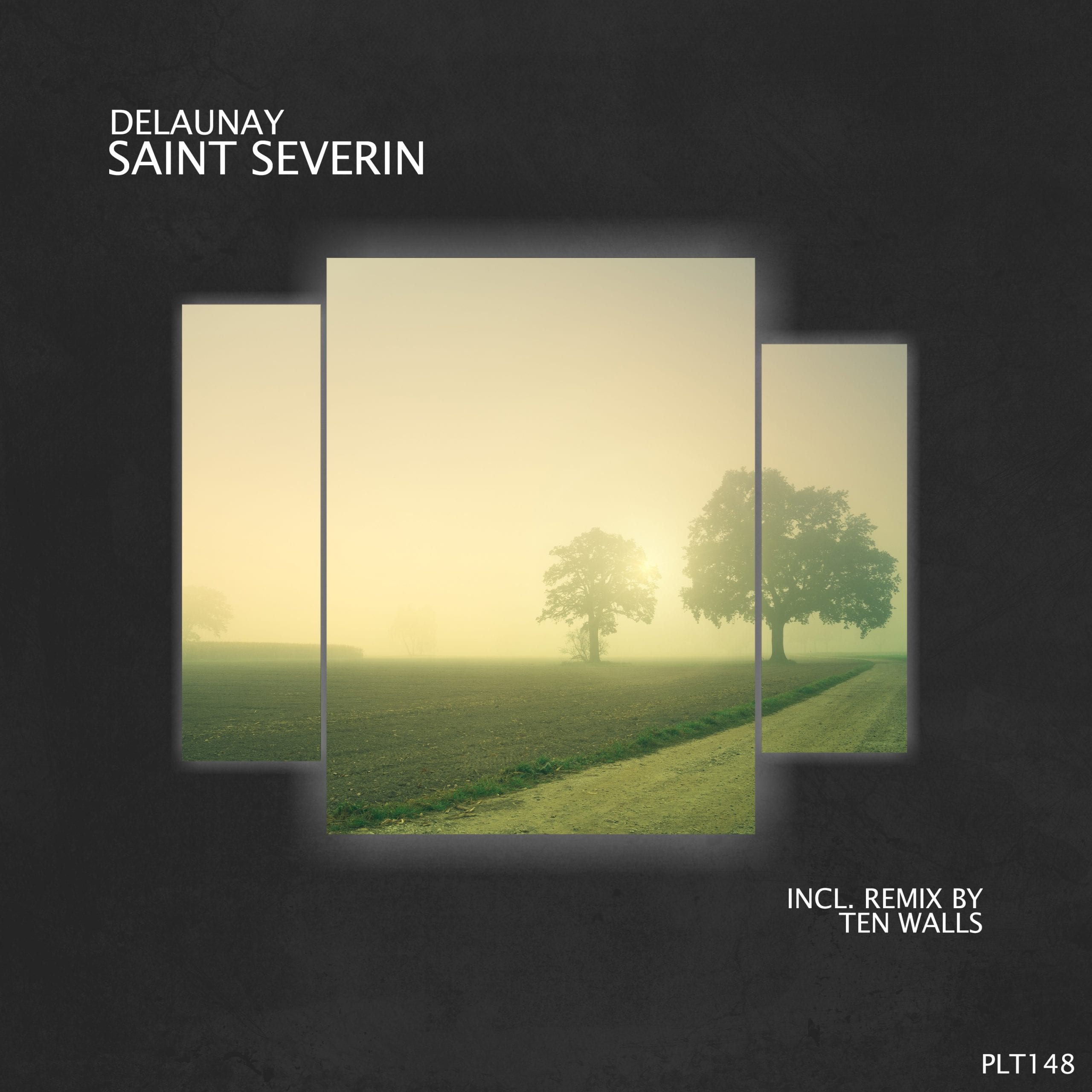 Delaunay presents: Saint Severin (Incl. Remix by Ten Walls)
The latest release from Polyptych welcomes Delaunay to the label for his debut EP. The Italian producer and mix engineer first appeared just over a year ago with a series of releases via Gertrude Stein Records. His fresh take on melodic house and techno now lands on Polyptych with 'Saint Séverin' alongside a remix from Ten Walls.
Spread across two parts 'Saint Séverin' is a gorgeous blend of melody and groove. On a bed of spongy beats lays luminous, mallet-like tones and a warm free flowing groove. Clattering percussion and cinematic pads emerge, elevating mood across the first act, perfectly setting up a soulful sax motif. Gorgeous and unpredictable, it's free flowing musicality plays off the choppy percussive cadence perfectly, eventually leading to a memorable break. It's timeless quality can't be overstated, gently building across the one minute centrepiece, before dropping out into the groove and a series of highly danceable chord stabs. Meanwhile, Part 2 presents a slightly dubbier approach with chopped and reprocessed sections of the lead highlighting the first act, before coming to full fruition during an arp based break and hazy harmonic finale.
The lone interpretation of 'Saint Séverin' is provided by Ten Walls who makes his label debut. The Lithuanian artist has had a storied career, from a string of Beatport #1 chart hits, to touring the world and being signed to trend setting labels such as Life & Death and his own Runemark Records imprint, this veteran of the scene has done it all. Now fresh off the release of his second album 'Light For The Dreams', Ten Walls makes a welcome first appearance on Polyptych with an inspired take on 'Saint Séverin'. Taking a cue from the original, Ten Walls offers a slightly less traditional approach with wonky bass stabs and fragmented sections of the lead playing out across the first movement. The break presents two highly engaging interwoven themes, almost kaleidoscopic in nature and wonderfully executed, perfectly foreshadowing the rhythmic finale to come. A gorgeous remix from Ten Walls which caps off a must have Polyptych debut for Delaunay. Highly recommended.
Buy: https://pa.fanlink.to/PLT148
Release Date: 02-10-2020
Release Promo: http://releasepromo.com
Written by Mitch Alexander
Original Article: http://progressiveastronaut.com/delaunay-saint-severin-polyptych