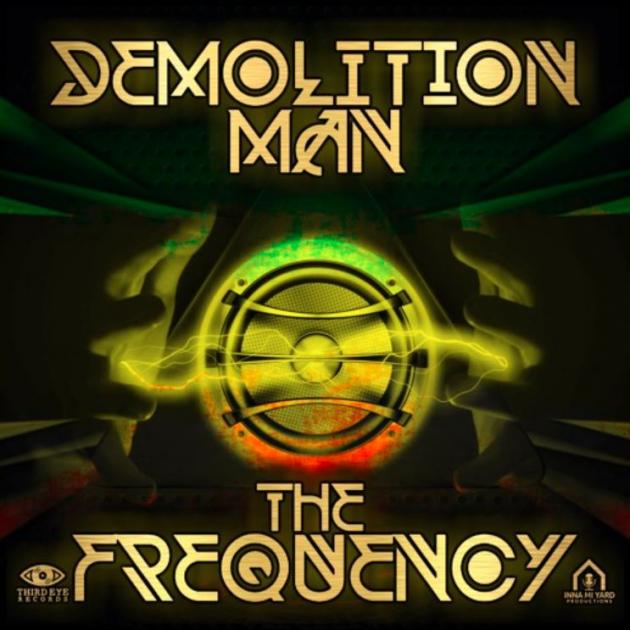 Demolition Man To Launch The Frequency Album
Third Eye Records and Inna Mi Yard Productions are ecstatic to announce the release of Demolition Man's album, "The Frequency". This ground breaking double vinyl pack album accompanied by a twenty-track digital version, featuring a selection of heavy weight producers such as Potential Bad Boy, Aries (Chopstick Dubplate), Voltage, Fleck, Marcus Visionary, Benny Page, King Yoof, Mr Danny Styles and Kenny Ken.
Delivering legendary vocalist Demolition Man UK (who is guaranteed to set any dance floor on fire). Bringing an eclectic selection of Jungle and DnB bangers. "The Frequency" albums original flavour and distinguished beats puts this album into a category all of its own. Featuring iconic vocal artists such as Show Stevens, Echo Minott, Tippa Irie, The Ragga Twins, MC DET, Mikey Dangerous, Sizzla, Lieutenant Stitchie and Papa Levi.
A fantastic array of Jungle and DnB DJ's supporting "The Frequency" album such as Nicky Blackmarket, Dope Ammo, DJ Rap, Ray Keith, Congo Natty, Kenny Ken, Aries, Ras Kwame and many more talented DJ's from a selection of radio stations such as Capital 1Xtra, Rough Tempo, London Something Live, KoolLondon, Origin, Thames Delta, Divine, Weekend Rush The Evolution of Radio, Run Tingz and EPIDEMIK are looking forward to hosting Demolition Man UK on their forthcoming shows during March and April with a very special live performance from Demolition Man UK featuring selected tracks from "The Frequency Album."
Check out a teaser of the first single below: