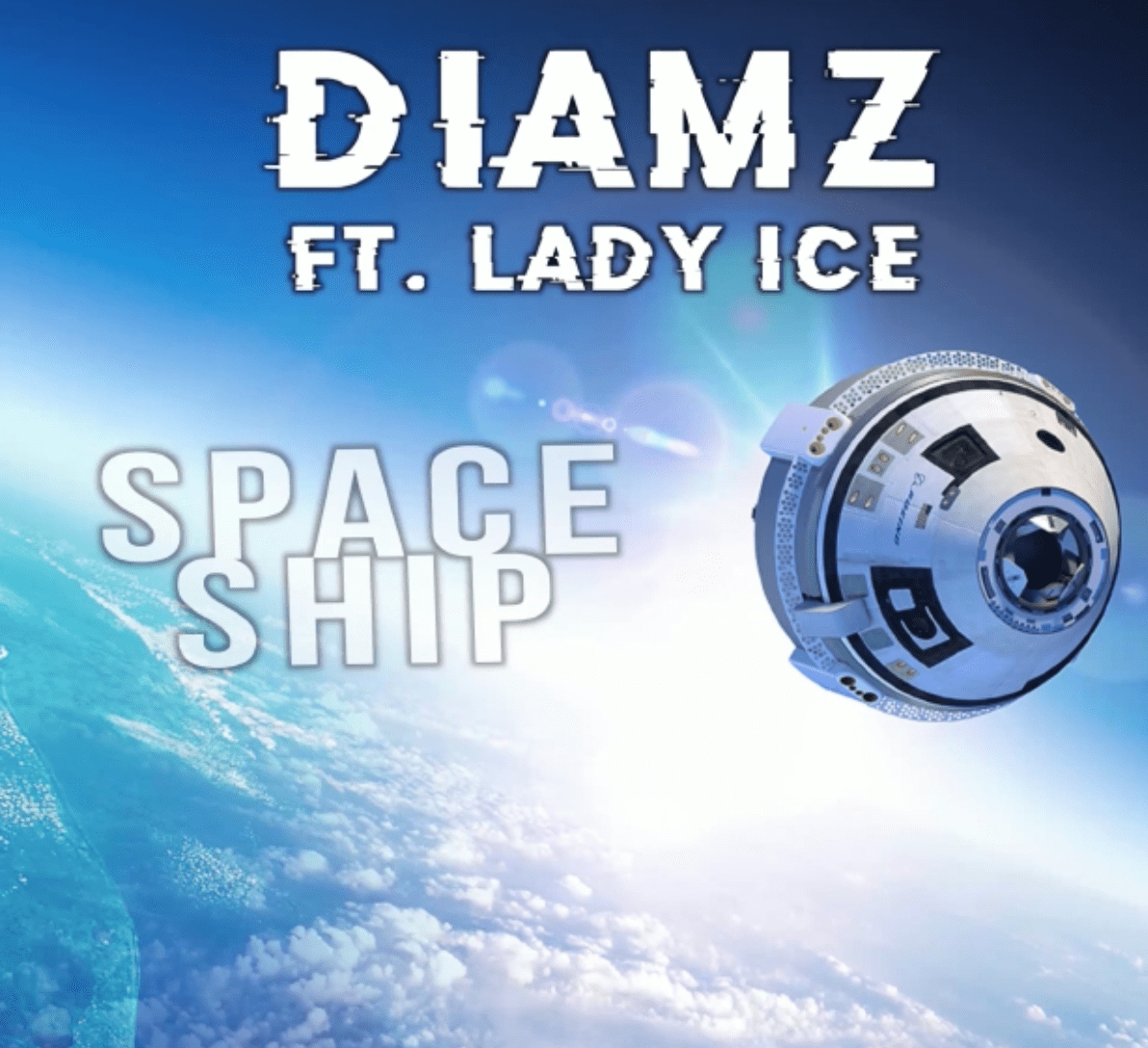 Diamz joins forces with Lady Ice on 'Spaceship'
Steeped in musical flair, you may well be familiar with Diamz as a DJ given his years on the UK circuit as a well-known DJ and host. With knowledge and an intricate musical pallet, the multitalented DJ debuts his emcees skills as Diamz launches his brand new single 'Spaceship', featuring Manchester favourite and BBC Rap Game's very own Lady Ice. 
Diamz comes with a sharpened sword having developed his craft through his many years behind the decks, soaking in influence and style. Demonstrating his chops as a lyricist and as an emcee on the vibes-a-plenty 'Spaceship', his smooth flow and confident delivery of his East London accent are the perfect combo with Lady Ice's vibrant, northern tones and experienced talent. With Diamz building up the heat, Lady Ice jumps on the track and drops a cold verse. 
Inspired by the flourishing UK music scene from its infancy, like many of todays stars, Diamz listened to pirate radio stations with artists such as Wiley and Dizzee Rascal, which has inevitably played a pivotal role in creating his musical ear. Hailing from East London he was immersed in the local music culture, from attending M.C battles to having peers that were emcees, he experienced firsthand the importance of music in the streets. With a career that has already seen him smash the club and radio circuit, including the famed Stratford Rex and hosting MC's including Tinchy Stryder, Diamz is ready to join the stars with the release of 'Spaceship'.
Stay up to date with Diamz by following his socials for news about upcoming releases & more.