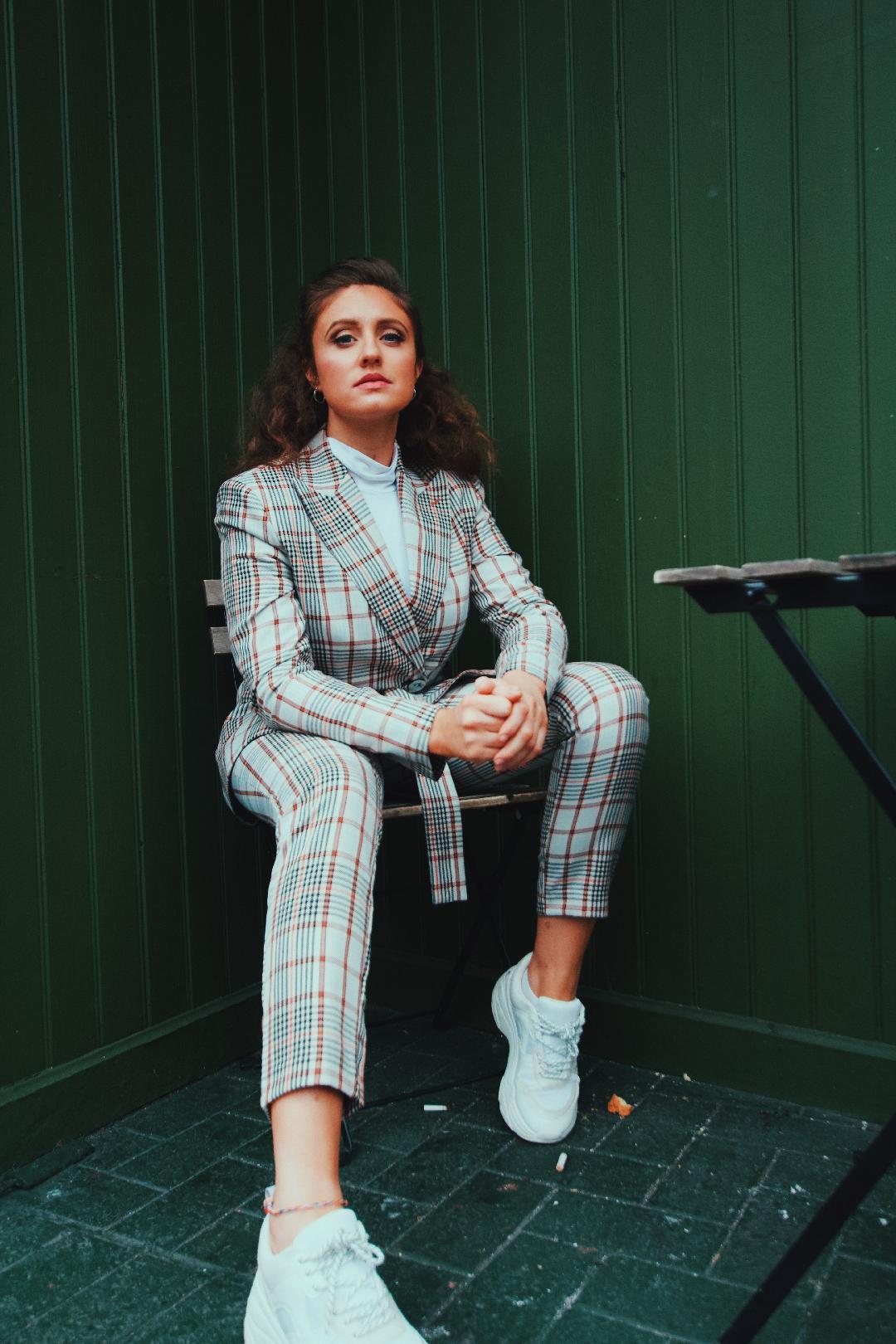 DJ, singer and songwriter Franky talks new music, career goals and more
Thanks for taking the time out of your busy schedule to chat with us Franky. What have you been working on lately?
It's my pleasure, thank you for asking me to chat. I've recently been working on some sets for festivals I'm playing this Summer, along with getting in the studio and writing new material which I'm really excited about.
You recently joined Swedish DJ duo ManyFew on new single 'You Had Me,' what has the reaction to the release been like so far? 
I feel really blessed as it's got some great feedback so far, we've had radio play, playlist support and some amazing write ups. Also, everyone who listens to our music has been showing it a lot of love too which is a great feeling.
What's the inspiration behind the track?
Both me and the guys wanted to write a super uplifting feel good summer track, that instantly gives you that 'Friday Feeling'. I think because we were all on the same page with that it naturally all came together.
As a singer/songwriter you've also worked with the likes of Cheat Codes and Futuristic Polar Bears, what do you look for in an artist to collaborate with?
Most of all just great music, but it also helps if the artists are nice to work with too and if they are also actively promoting their music and aren't just relying on the label for example to push the track, but if they will also work with me to actively promote our track to both of our listeners too then I think that's super important.
You're also a DJ! What inspired you to first get behind the decks?
I wanted to do it for years, but it wasn't until about 4 years ago that I started learning to DJ, and I took to it super quickly. I started because even though I write disco influenced pop for my own projects, I also love listening to disco influenced house, so the decks were a great way of me showcasing that other side of myself. I was very fortunate as it wasn't long before I started securing myself shows. Now, I constantly try to learn new tricks and ways to fine tune my craft so I can make sure I impress at my shows.
When you're not working on new music or DJ'ing to live crowds, how do you like to spend your time?
When I'm not doing music I try my best to switch off, so I meet with friends for a coffee, get involved in a Netflix series, garden (when the weather allows it), I go to dance class, I love going to watch ice hockey games, I go for walks, eat out at new places, do workouts and yoga to clear my mind. And of course, occasionally let loose with friends and family at a bottomless brunch, a festival or a party if we're celebrating something, life is for living after all!
Can you recommend some upcoming artists that have come onto your radar who you think we should be listening to?
Well, he's not up and coming but I am obsessed with Sam Fender at the moment. I'd really like to go and see him live. Although, I recently came across an artist called 'Bow Anderson' who has a song called '20s' – which I, and probably most people in their 20s can relate to. She's really cool and worth checking out if you haven't already heard of her.
In a few years, where do you hope to see your music career headed?
I feel like I'm only just scratching the surface of what I want to show everyone as an artist, a performer and a writer. I want to make sure I'm putting on my own headline shows, and I mean all singing, all dancing shows. If I can find a cool way to incorporate my DJ'ing into those shows too, then even better.
I also want to be recognised enough to be main staging at festivals, because even though I'm writing for and collaborating with some amazing big artists right now, I myself am still an independent artist. So, I want my artistry and talents to be noticed by industry professionals and a wider spread audience, and I will work super hard over these next few years to make sure I can achieve that.
Finally, what have you got planned for the rest of 2022?
I have a song I co-wrote with Izzy Bizu and Tom Enzy coming out this month for their artist project, and then I have my own third single coming in July. I'm super excited for my third single as I think it's one of my strongest yet, so I really hope people love it as much as me and my team do!
I also have some more collaborations up my sleeve with some super talented artists which I can't wait for, along with some festival DJ slots that I am looking forward to playing in the summer. So, I'm beyond grateful for all the amazing things I have to look forward to this year, and in the meantime, I'll be writing new music at every given opportunity