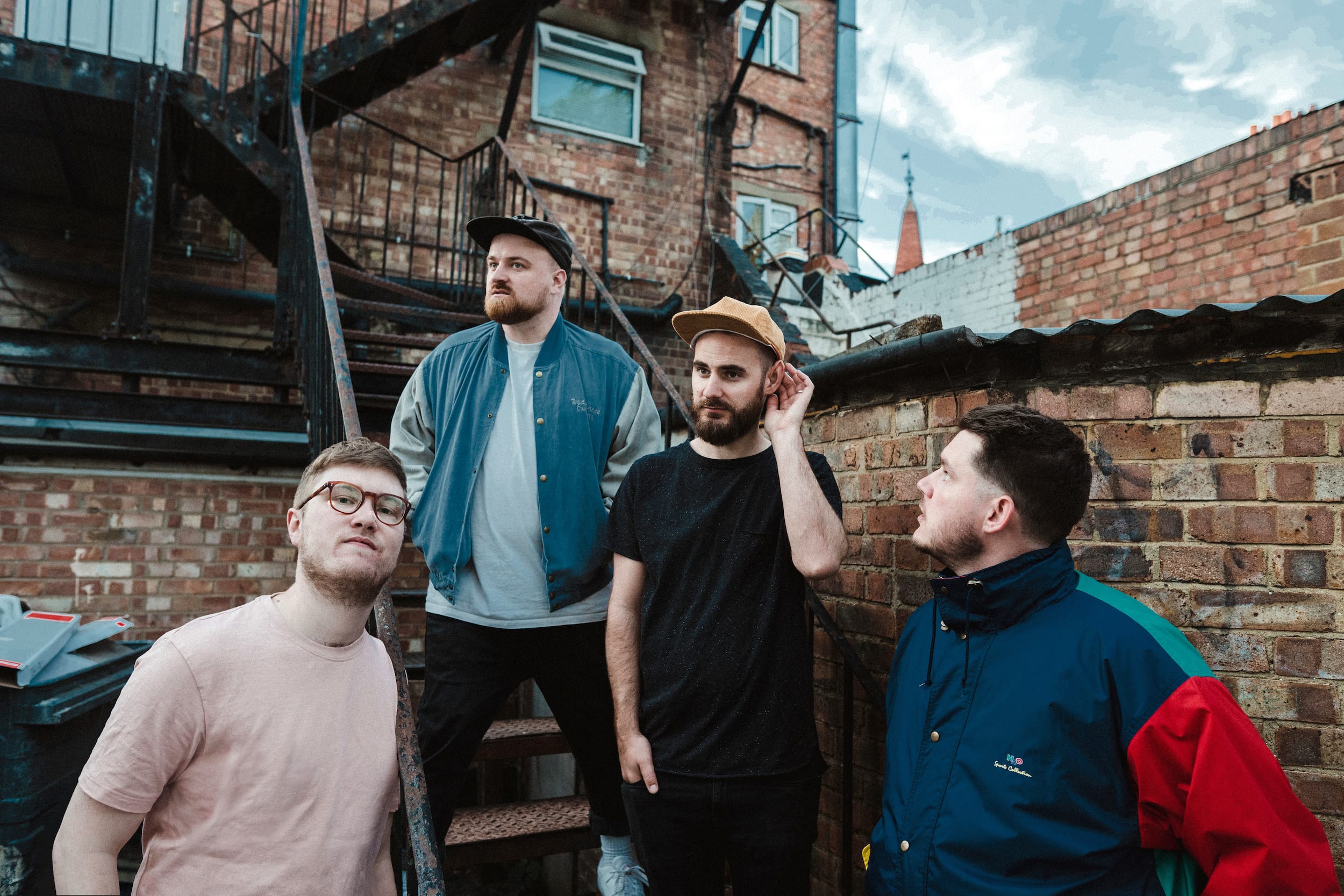 Dutchkid Shine A Light On Dark Side Of Social Media With 'Friends'
Ahead of their debut album next year, Dutchkid return with new single, 'Friends' and a mission to highlight the negative impact of social media. With their credible slant on alternative electronic pop, the London-based creative collective with roots in South Africa, UK and USA have delivered another standout track with a message. Launching off the back of World Mental Health Day, 'Friends' highlights the mental health struggles many young people in particular face when comparing themselves against the seemingly perfect lives projected online by others. Following the well-received last single, 'Howling', Dutchkid remain heavily tipped as a band to watch after selling out all three, debut headline live shows, with the biggest yet now rescheduled for Friday 11th June 2021 at Oslo (Hackney, London).
'Friends' is another example of Dutchkid's ability to produce stylish, synth-driven tunes full of hooks which you can't get out of your head and explains why they already have nearly 7 million streams and playlist support from the likes of New Music Friday (Spotify) and New Artist Spotlight (Apple Music).
Download/stream here: https://ffm.to/dk-friends
Dutchkid have created their own template for the music industry. More than just a band, each brings more to the whole collective, including songwriters, producers, film-makers and graphic designers, using their combined skills to independently create, record and produce their own music and art. Here they turn their creative force towards a growing problem in modern society – the negative impact of social media. It is widely recognised that interaction with social media can lead to anxiety, a poor self-image, loneliness, jealousy and more. Charities like Young Minds and others are working to help mitigate these effects but as social media use grows so does its negative impact. In 'Friends' Dutchkid use their lyrics to shine a light on the reality of social media use, with lines that reveal the pressure of creating a false image of our lives to impress or keep up with others. For example, on the subject of selfies;
Took about ten for a good one,
Cover up the side that you slept on,
Everybody lies with the lens on,
You can't lie to the mirror.
Or lyrics to show that those suffering mental health issues due to social media use are not alone;
Put your hands up if you feel that stress, 
If you compare your worst to everybody's best. 
The main chorus hook asks a question designed to make people think about what social media is doing to them;
So why, am I starting to hate all my friends?
Dutchkid as a group have changed their stance to social media use, posting on socials only once a week at a specified time then taking the post down after an hour. As individuals they have all been affected in some way by the negative feelings engendered by social media. Chris Smyth from the band says,
"For me coming off social media wasn't about jealousy of others, but more about the mental battle of shaping what my life looked like to others. It's so easy to find yourself editing photos for hours as if life was some kind of portfolio which was up for constant review by people I quite frankly would never speak to in real life. I decided to bite the bullet and come off socials a few weeks ago. So no more trying to filter life to make it look as good as everyone else, no more videos of cats falling off shelves, no more scrolling through articles that I never had any interest in reading in the first place, no more constantly picking up my phone for no apparent reason, and best of all, no more adverts."
Dutchkid's Pete Coggan also comments,
"We live in a world that is demanding our attention every day from targeted ads to WhatsApp groups pinging like crazy. I'm slowly learning that our attention is becoming a currency that people want to buy and I wanted to gain back some control. I came off Facebook a few years back and genuinely haven't missed it at all. I decided to come off Instagram a month ago which was a lot more difficult as I love to take pictures and share them but I was so dependent on the likes and 'attention' my photos would get that it was overtaking my love of photography. I want to be able to meet up with my friends and ask them if they've discovered anything new recently rather than following our friendship in a 1080×1920 box. I might return to Insta at some point but for now the break has gained me some brain space back and I'm now choosing what I give my attention to rather than a corporation deciding for me."
Dutchkid signed to influential US label, Ultra Music, in 2019 after fierce interest from multiple labels and have continued their rise with singles such as 'Flight', 'Youth' and most recently 'Howling' as they head towards a big debut album in 2021. 'Friends' is another polished production, with typically hooky vocals over a warm groove, shuffling beats and cascading synths – sure to find heavy support both the music and its message. This collective bring something fresh, a different approach to their music and art, and aim to use this platform in a positive way. Dutchkid are surely heading for big things.
Dutchkid https://www.dutchkid.co.uk https://www.facebook.com/dutchkidmusic https://www.instagram.com/dutchkidmusic
Ultra Music https://www.ultramusic.com