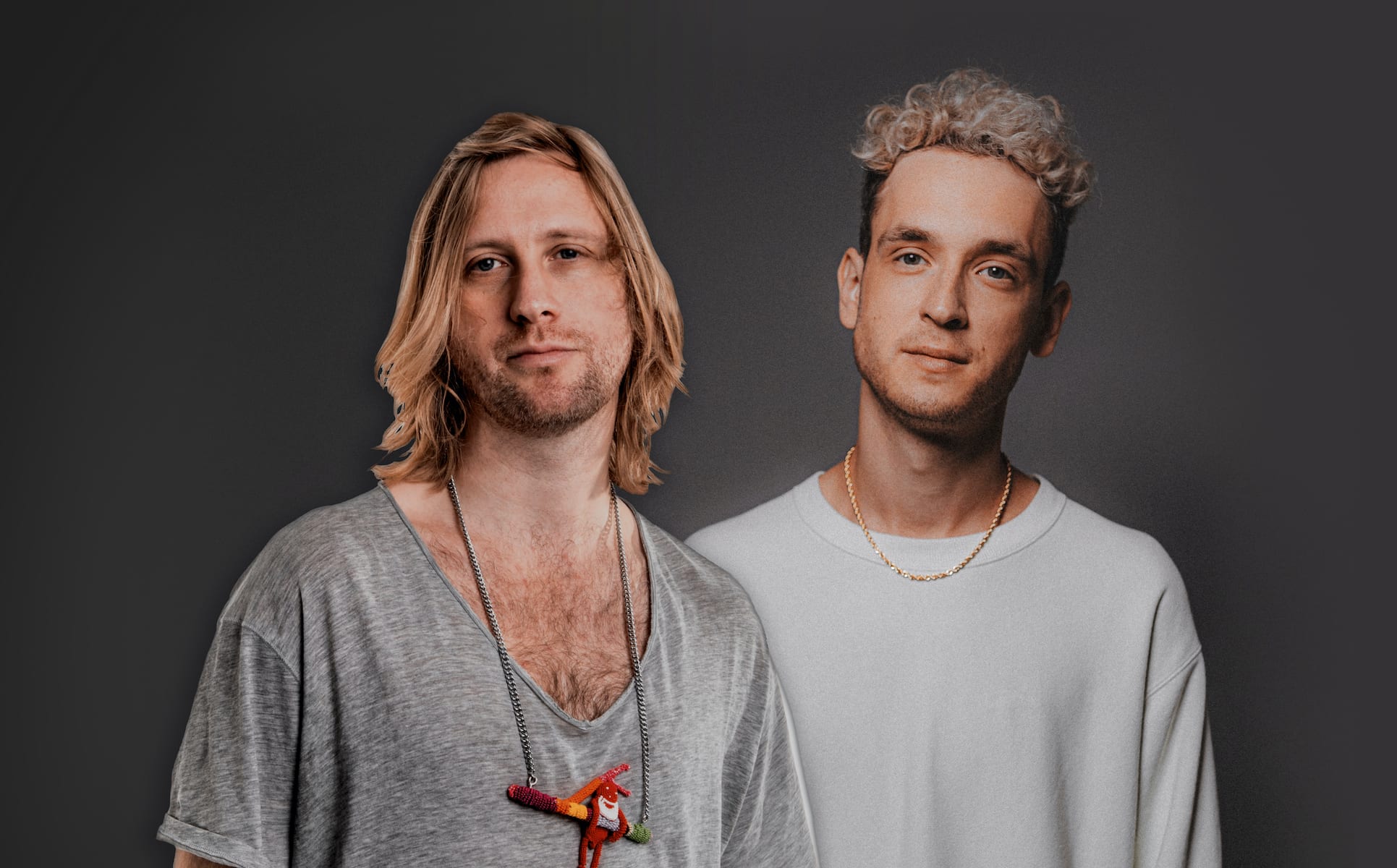 Embody And Love Harder Team Up For Irresistible Dance Tune 'Fall In My Arms'
Embody makes a welcome return to Ultra Music as he teams up with man of the moment Will Simms a.k.a Love Harder, to deliver a huge crossover single, 'Fall In My Arms'. The track is co-written by red hot songwriter, David Stewart, the man behind the huge K-pop hit, 'Dynamite' by BTS, one of the biggest pop tracks in the world right now. Embody and Love Harder are no slouches with well over 100 million streams for their releases, with Embody also enjoying success on labels including Black Butter, Polydor and Armada. Now with Ultra Music behind them Embody and Love Harder are ready to smash it with this superbly catchy and impossibly danceable new track. Check it out here: https://ffm.to/fallinmyarms
Lithuanian born artist and multi-instrumentalist, Embody, grew up with a love of house and techno, but a life-changing experience at a Rihanna concert in London turned him onto the power of pop. He brought these loves together and has never looked back. His debut EP arrived in 2014 and since then the success has kept on coming with huge originals as well as remixes of Kaiser Chiefs, Lana Del Ray, Rudimental and Pink all helping to firmly establish his name on the world scene. His music has also appeared on USA MTV hit series 'Scream' and high-profile tastemakers like Pete Tong, Oliver Heldens and Tiesto have all supported his work.
Multi-award-winning songwriter and producer Will Simms is an in-demand talent who has worked with Aloe Blacc, Lady Leshurr, Cliq and Robin M and has been included in Billboard's "Songs That Defined The Decade." However, his new and headline-making Love Harder project is used to channel his love of the dance floor. As well as his hugely successful solo singles, he also wrote, co-produced and featured on the massive 'Beat Of My Heart' by Belgian hitmaker, Lost Frequencies, and has collaborated with the likes of Gattuso, R3hab, Goodboys and others across multiple dance music projects.
Ultra Music has been the perfect home for these super-sized Love Harder dance sounds, as such music has long been the internationally renowned label's MO. Having signed and worked with the likes of Calvin Harris, Kygo, deadmau5, Black Coffee, MK and many more over the years, in 2019 they also snapped up Embody to prove they have their finger firmly on the pulse.
The superb single 'Fall In My Arms' features the clean, crisp and contemporary production you would expect of these talented artists. The silky, carefully treated vocal sounds are straight from the future, and as the voice repeats the track's title you can't help but sing along. The bass bubbles away below as hands-in-the-air euro-trance stabs and smart drum fills layer in unmistakable emotion and hooks that stay with you all day long.
This is another impressive release as Embody and Love Harder team up to deliver twice the dancefloor action.