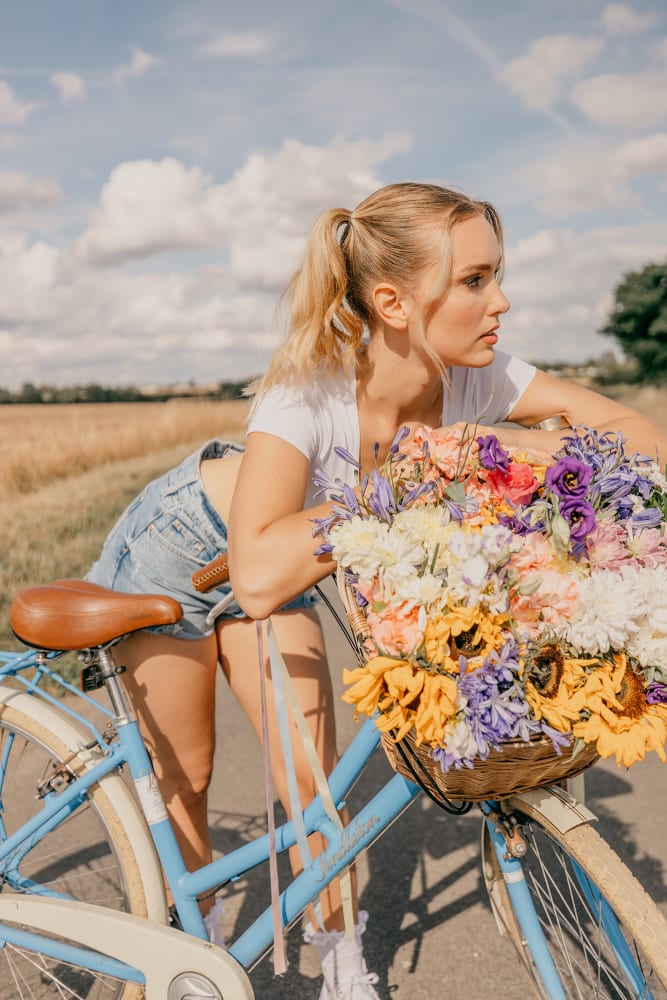 Emerging Electro-Pop Songstress Margot shares 'Slow Down' single
London-based singer-songwriter Margot will be releasing her new single 'Slow Down' on the 25th of September via Pink Bikini Records. Premiered via Girls Are Awesome, the single is taken from her debut EP, Make It Last which will be released on the 9th of October. The EP is produced by Frank Slimm (Frank Carter & The Rattlesnakes, Maevis, Slowlines). Margot has been featured by noteworthy publications such as Spinnup, Essentially Pop and LeFutureWave. The songstress has spent the last few years writing and producing her first singles, playing her first shows and refining her craft both in the studio and on the stage.
Originally from Paris, France, lived in Berlin, Germany and now based in London, UK, Margot has been trained to play both the violin and the piano. When she was younger, the songstress was exposed to a wide variety of music from classical opera to Rage Against The Machine, however when seeking inspiration for her own work Margot turns to the likes of Erykah Badu, H.E.R., Raveena, Ari Lennox, Frank Ocean and Rihanna. With these vast influences, her own sound draws closer parallels to Dua Lipa, MØ and Alina Baraz.
Combining young and energetic vocals with a wide range of soundscapes, Margot carries a fierce independence with 'Slow Down'. Singing as if to a lover, the songstress promotes self-love and encourages the listener to take a step back from current day pressures while also acknowledging her own strengths. The sparkles of pop and vibrant bassline bring a lightness to the message, easily guiding the way to a path of happiness.
Margot reveals a little about the creation of the single, "This song actually went through a long writing process. Frank Slimm and I started this one in April 2019 while I was still living in Berlin and it got shelved for months while we were working on other projects. When we dug it out again, I couldn't believe we left it for so long! I drafted up a new set of lyrics and it all fell together in about two days. The song itself is about self-care and self-love, taking time out of the day to look after yourself and enjoy the little things, and to remind myself that the time I spend working on myself is just as important as the time I spend working on my career."