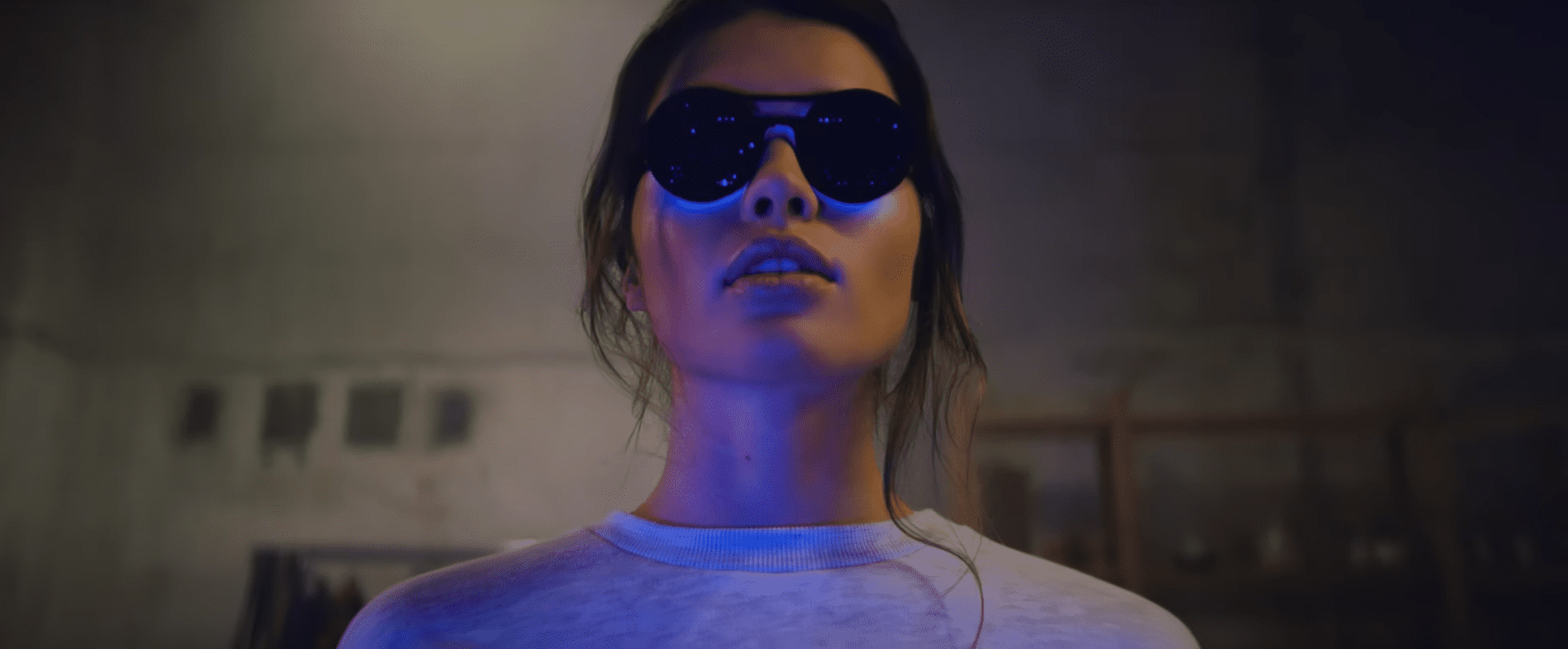 Estonian Artist NOËP Self-directs Official Music Video for New Single 'On My Way'
n official music video has premiered this morning for 'On My Way', the latest single from indie alt/pop artist, NOËP featuring UK singer-songwriter CHINCHILLA. A solemn mix of house and chill/pop, 'On My Way' was originally released on London's chart-topping imprint, Perfect Havoc on 23rd October, and like most of NOËP's previous releases, the accompanying video was self-directed by NOËP himself. It plays around with the modern virtual reality world together with his love for gaming and follows the mesmerizing story of a girl trapped in a video game. If it was unclear before that NOËP is a multifaceted artist, those talents are more than evident in this latest creation.
Stream the video now: https://youtu.be/r-OOr1bd0Rs 
Having directed several commercials, videos and films, NOËP has a drive to tell his own stories via music videos. "I feel like my background as a film director influences a lot of my songwriting. The storytelling has a specific structure which is usually inspired by the aesthetics of film screenplays. A separate visual world entails with every track you write, generating a new reality".
The latest video sees a TV mysteriously turn on in a girl's apartment as a sparkling video game cartridge appears on the floor. She inserts the cartridge and becomes immersed in the game, swiping moving lyrics with virtual lasers and dodging curious shapes as they dart across the screen. The scene takes a turn when out of screen, a shape knocks the girl unconscious on the floor. She wakes to find herself in a virtual reality world of the game itself, and while she fights for survival, a sinister 'Level 2' message appears leaving the viewer feeling that her time in the game is anything but over…
NOËP first came to attention with tracks 'Move', 'Rooftop' and 'New Heights', released through SONY Sweden, which have amassed 20 million streams on Spotify alone. His burgeoning reputation is growing internationally, with captivating live performances everywhere from Beirut to the Musée d'Orsay in Paris, to The Great Escape.
NOËP's sound unites the disparate sounds of James Hersey, The Blaze and Rüfüs Du Sol in his adventurous hybrid of electro-pop energy and intimate songwriting. It's a style that's already made him a star in his homeland, where he won Pop Album of the Year at the Estonian Music Awards for his debut EP 'Heads In The Clouds', which included the biggest airplay record of the year, 'New Heights' as its lead single.
For the duo behind 'On My Way', NOËP and CHINCHILLA originally collaborated to great success last year on 'fk this up' – it was licensed to Warner Music and became a top 5 airplay hit in Italy, it entered Spotify's Viral Charts in various territories including Germany, France, and the UK, and gained over 10 million streams and counting. That too was accompanied by a self-directed video which can be streamed here
CHINCHILLA is 22-year-old, London born singer, songwriter and producer. 2019 saw the launch of CHINCHILLA's career and the release of a string of self-produced singles – 'Elements', 'Fabulous', 'Demand Respect' along with two collaborations – 'fk this up' with NOËP which was in the Top 10 Shazam chart in Italy for 8 consecutive weeks, and the other with Brighton based artist Ren – 'How To Be Me'. Now signed to Columbia Records (Sony) CHINCHILLA is setting up for 2021 and beyond.
Follow Perfect Havoc
https://www.instagram.com/perfecthavoc
https://www.twitter.com/perfecthavoc
https://www.facebook.com/perfecthavocmusic
Follow NOËP
http://www.facebook.com/noepmusic
http://www.instagram.com/noepmusic
http://twitter.com/noepmusic
Follow CHINCHILLA
http://www.facebook.com/chinchillamusic
http://www.instagram.com/chinchilla_music
http://www.twitter.com/chinchillamusic