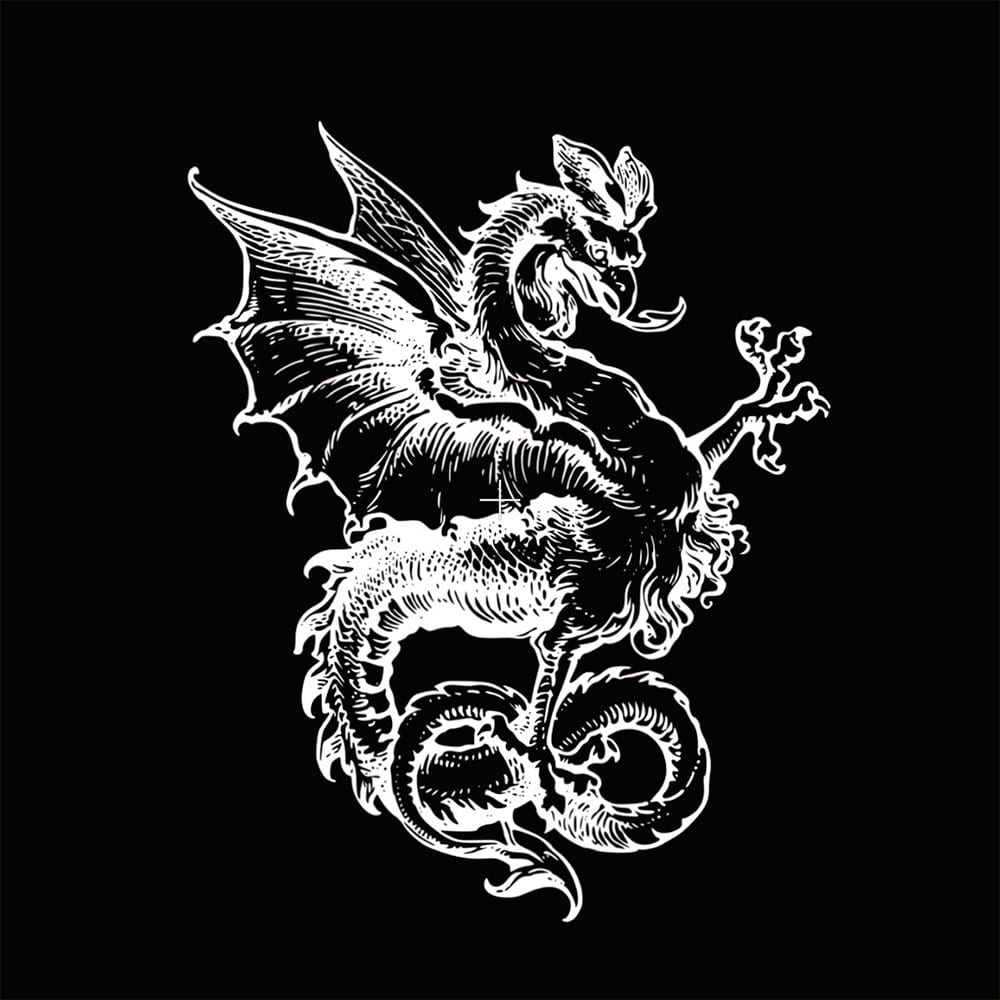 Folgsamkeitfaktor open up with a savage release by Red Nailmaker
The new and unknown out there can be frightening and enthralling simultaneously. Techno music is known for pushing the boundaries of sound and bringing into question sometimes what we even consider music. At the forefront of such experimental sound is Russian label Wunderblock Records, known for turning out some scintillating records. Now they look to push the genre even further with their new vinyl sublabel Folgsamkeitfaktor (translates to "an obedience factor" or "willingness to follow"), which will be in conjunction with Berlin-based Ready Made Distribution.
The label is looking to deliver an industrial and EBM-influenced technopunk sound, take that, put it in a metal box with a metal chain and buzz saw, and shake it to its core. The result is their debut release from absolute powerhouse Red Nailmaker.
'Basilisk EP' is a two-track release from the anonymous Berlin-based artist. He derives his name from St. Petersburg's steel-rolling factory, a symbol of constructivism, which shines through in his art form. 'Basilisk EP' is manufactured but exuberates the true beauty of the genre. What is important to remember is the Basilisk is a serpent creature that legend tails a look from the creature could cause instant death, the mere threat and installation of fear is prevalent in this project.
Basilisk Part 1 is a complex and well thought out piece of music. It begins with heavy spaced percussions that are akin to war drums. Powerful and reverberated, the beats shake you to your core, but the manner and the delivery coupled with the battle cry vocal is still a sense of false courage. It is fluttered with zipped up electrical waves that pulsate around the main percussion. Pace is added that sends the troops marching to war. It induces deep exploding body movements, it combines spaced out sounds with torturous deep beats.
It is followed by Basilisk Part 2. Part 2 is very much an industrial sound from the get-go. Perhaps as we move deeper into the underground to confront the Basilisk. We feel the uniform banging of construction from this cut, feeling like we are on the conveyor belt. Constructive in form, but destructive in sound. It is not a high paced weapon but a well-crafted, methodically placed piece of music. It has a break with a synth that coils up and emits voltage upon release and is layered with snappy drums.