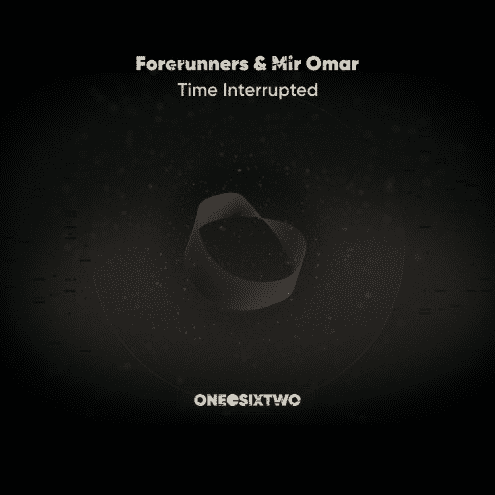 Forerunners & Mir Omar – Time Interrupted
Tripswitch's blossoming ONEDOTSIXTWO imprint continues to seek out and feature the finest world-class talent within the global underground progressive house scene with their 12th release, which sees the much-anticipated return of Arizona USA's Brenden LaBonte (aka Forerunners) who has teamed up with Mir Omar (one of NY's most exciting rising electronic talents) to create the stunning 'Time Interrupted'. The package is further enhanced with an equally excellent remix courtesy of the supremely talented Sri Lankan DJ/Producer Subandrio.
'Time Interrupted (Original Mix)' rides on a masterfully hypnotic percussive groove and is perfectly balanced melodically between deeply desirous subtlety and spine-tingling emotive peaks. This first fruit from this intensely creative collaborative project between Forerunners and Mir Omar is music of wonderful magnificence. As a perfect artistic compliment, Subandrio's jaw dropping remix takes the track to a new level, injecting energy, passion and beauty within layers of heart-fluttering peak time melodic joy.With this latest exceptional package ONEDOTSIXTWO, once again,establishes precisely why truly progressive house music is such a joy to behold. 
Forerunners is a masterful DJ/Producer who has been creating such a stir amongst discerning underground fans worldwide for some years now, with a steady flow of original productions and remixes on the likes of Sudbeat, Pure Progressive, Silk Selections, Saturate Audio, Or Two Strangers and Afterglow, in addition to ONEDOTSIXTWO. Meanwhile, Mir Omar launched his music into the world with expertly crafted remixes for Inertia and Above & Beyond, and continues to rise as an exciting prospect with each outstanding release and DJ set. Subandrio's talent is well understood by many via his excellent releases on the likes of Sudbeat, Replug, Lowbit and Perspective Digital. They are all shining examples of what a very bright musical future looks like.
Forerunners Info:
https://twitter.com/iamforerunners
https://soundcloud.com/forerunnersofficial
https://www.facebook.com/forerunnersofficial
https://www.instagram.com/forerunners_official/
Mir Omar Info:
https://twitter.com/miromarmusic
https://soundcloud.com/miromarmusic
https://www.facebook.com/miromarmusic
Subandrio Info:
https://soundcloud.com/Subandrio
https://www.facebook.com/subandriodj
ONEDOTSIXTWO Info:
https://twitter.com/onedotsixtwo
https://soundcloud.com/onedotsixtwo
https://www.facebook.com/onedotsixtwo
https://www.instagram.com/onedotsixtwo
Tripswitch Info:
https://twitter.com/nicktripswitch
https://soundcloud.com/tripswitch
https://www.facebook.com/nicktripswitch
https://www.instagram.com/nicktripswitch
https://www.friskyradio.com/show/harmonics