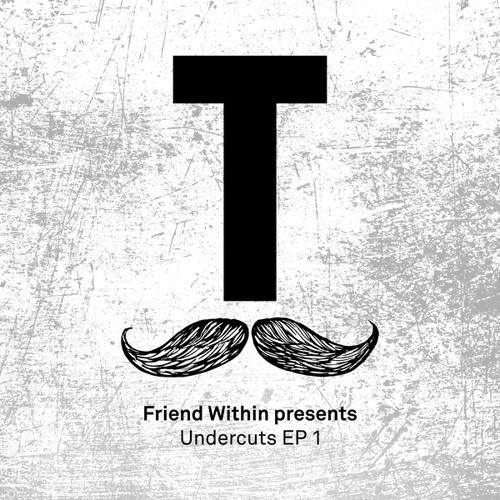 Friend Within Announces Exclusive Barbershop Launch Party for New Label, Undercuts
DJ and producer Friend Within has revealed he's throwing an intimate in-store party at Cuts & Bruises Barbershop in Stoke Newington, East London to celebrate the launch of his all-new label, Undercuts.
Taking place on Thursday 2nd May, the event will run from 8pm – 10pm and will see the Liverpool producer play an exclusive set, with rising London talent and Ibiza regular Carly Carman also bringing her trademark tech house sound along to the acclaimed neo-traditional Barbershop, which is known for its classic, 90's inspired  aesthetic and has been a huge success since opening in 2017.
Esteemed artist Rugman, who helped design artwork for the EP and label, will also be exhibiting illustrations specifically curated for the label launch on the night.
The label's name Undercuts pays homage to the producer's immaculately kept trademark moustache. On the labels creation, Lee explains: "In the 90s the undercut was the hairstyle I craved the most. Like many things of that decade it was truly awful. The same can't be said for my new Undercuts series. Each release will feature solid, underground house cuts to make your hair stand up!"
This launch marks a landmark moment in the producers career. It comes after he has grown his already stellar reputation last year with the incredible success of last year's single 'The Truth', which received major support from the likes of BBC Radio 1, who added it to their B-List. The first release on the new label 'Been A While/Want Your Body' is an exciting example of what to expect from the Toolroom-affiliated imprint moving forward.
The label launch event will take place on Thursday 2nd May at Cuts & Bruises Barbershop in Stoke Newington, East London, from 8pm. Sign up via the guest list link here to be in with a chance to attend, winners will receive an email once their names are confirmed.
For More information on Cuts & Bruises Barbershop, visit:
Official Website | Facebook | Instagram
For More information on Rugman, Visit (pls can you format)
Official Website | Facebook | Instagram
For more information on Friend Within, visit:
Facebook I Twitter I Soundcloud | Instagram