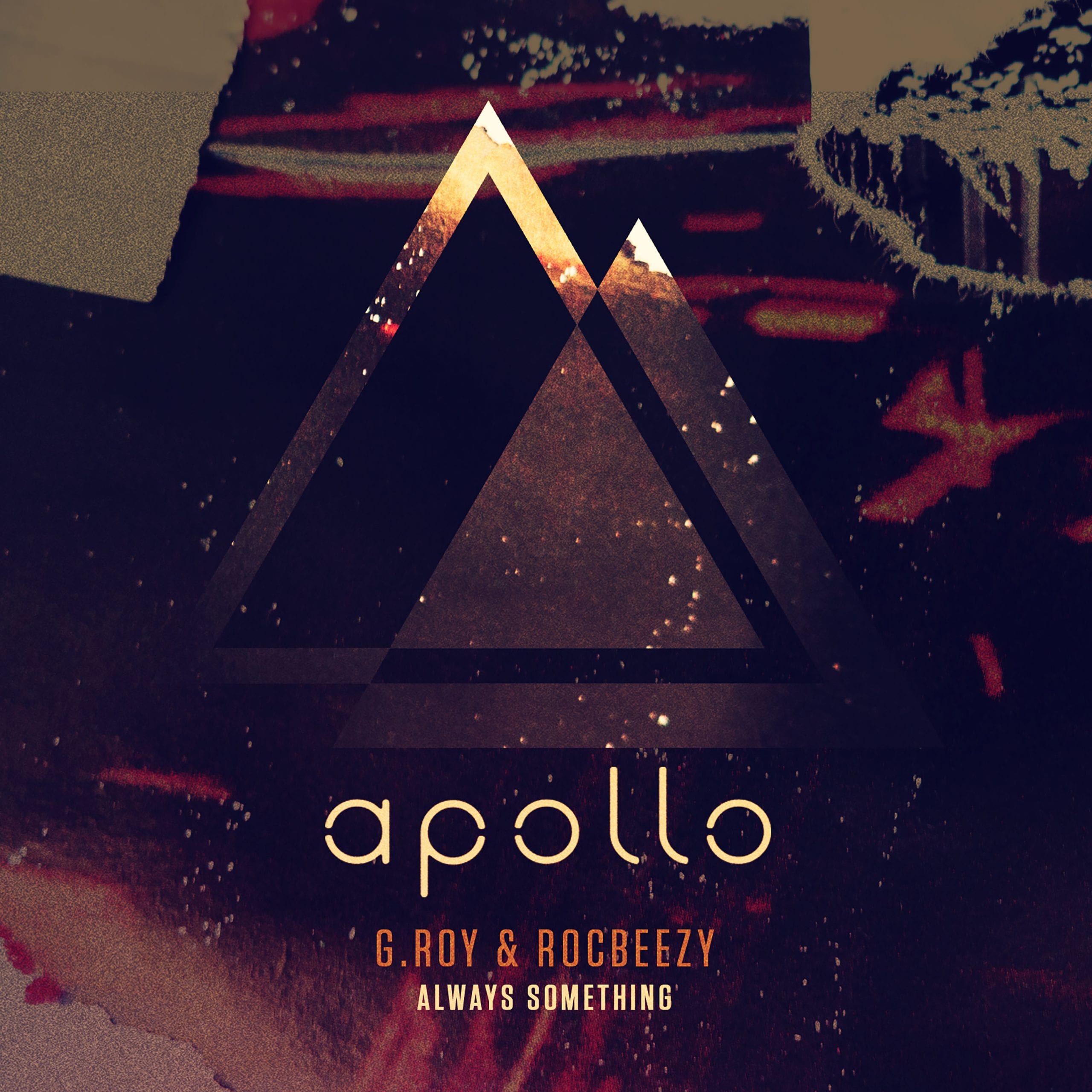 G.Roy & RocBeezy – Always Something
Landing on Apollo with a huge thump, are the international production tag team of G.Roy & Roc Beezy. In their debut single on Apollo, you can hear a sound that is reminiscent of Grant Nelson (Swing City), with a touch of early Cajmere production. "Always Something" is nothing short of a prime-time banger, with an infectious groove that will have you head nodding and foot tapping the minute you hit play. With the shuffle turned up over a thick and strong bass line, the original mix has more bounce than the fabric softener. For any fans of Rob Mello, you'll also find some "No Ears" flavor in the dub mix!
On the remix tip, we have something for everyone. Starting with the techno side, we have Apollo artist Burning Bridges serving up the heat. This remix is littered with dark synth patterns over the unmistakable sound of the Roland TR-909. This remix is a party rockin' banger and perfect for anyone needing a tougher sound than you find in the original.
Rounding out the single, we have Apollo label mate Lil' Mark delivering the stripped-down business! The pad master and bass line extraordinaire takes the vocal on a deep ride with a dark and lush approach here, perfectly rounding out the release.