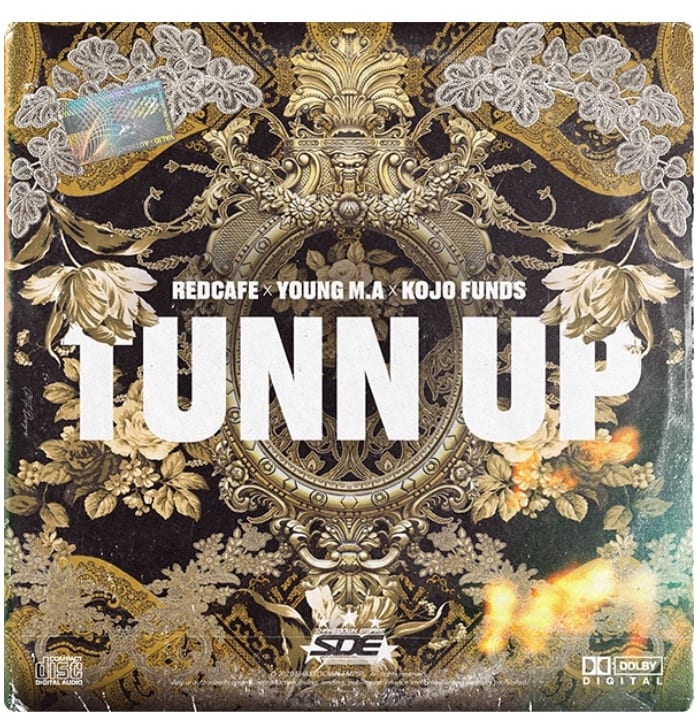 Red Cafe joins forces with Young M.A, Kojo Funds and Ayo Beatz on 'Tunn Up'
The global rap collaborations, pairing the biggest and best in the business, hit a new high as New Yorker Red Cafe flexes a star studded international line up on his latest single 'Tunn Up', featuring Young MA & the UK's very own Kojo Funds.
Already proving to be a big hit since the release of the video on GRM, U.S rap star Red Cafe orchestrates a track that brings both flavour and style from both sides of the pond. With Red Cafe paying homage to his Guyanese heritage the tracks mirrors the dynamism of dancehall, exuberating the energy and the soul of Caribbean music. Young M.A drops in the New York rap scene flavour and Kojo Funds comes with the homegrown UK rap, afro-swing sound, bridged by with the bounce of the UK clubs from the Ayo Beatz production. 
As a multi platinum Grammy nominated artist, Red Cafe's music discography includes classic hits singles such as 'Fly Together' featuring Rick Ross and Ryan Leslie, 'Pretty Gang' featuring Fabolous and 'Making Me Proud' featuring Rick Ross and Jeremiah. He also collaborated with Cardi B on the remix of 'She's A Bad One (Bad Bitch Alert)'. Creating an exceptional career to date as one of NYC's top rappers, he has built a well respected following and over the years has signed with the likes of Fabolous' Street Family Records, Puff Daddy's Bad Boy Records, Akon's Konvict Muzik and Mack 10's Hoo-Bangin Records. Not only has he created an exceptional artistry of his own, the wordsmith is also responsible for penning joints for some of the worlds most popular rappers.
Taking territory out of the equation and ensuring the 'Tunn Up' is levels, this latest joint is a celebration of rap at it's finest in 2020.