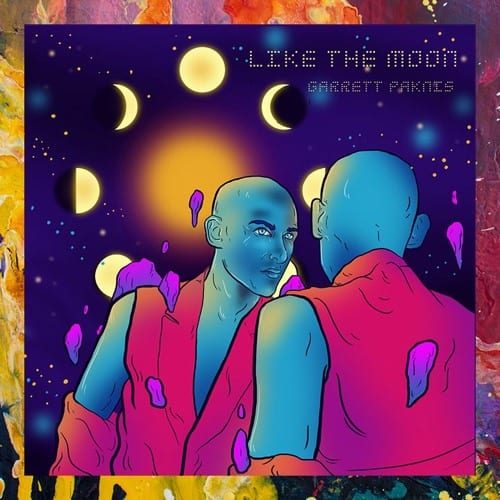 Garrett Paknis releases his 'Like The Moon'
We present 'LIKE THE MOON' – a mixtape comprising of 8 original tracks by London based, New York bred producer GARRETT PAKNIS due for release on his own label, Soul Gold Records.
GARRETT PAKNIS blends spiritual and raw story telling with electronic music that will make you move and feel deeply. 'LIKE THE MOON' is material taken from the two year period he lived in Berlin, German after a failed relationship changed his life.
The 8 tracks of the mixtape show the producer's range of production stylings from low slung tech groovers to acidic frenzied tracks to even downbeat tender moments of reflection. The mixtape is arranged and compiled in such a personal way that the 8 tracks allow the listener to relive
and be taken on the emotional journey the producer has lived through, a transcendent exploration into the mind and emotions of GARRETT PAKNIS.
Already receiving huge success on Spotify with FIRE, GHOST, BODY, PUZZLE, PROMISE, and GOOD RUSH – they are already out and have 600,000+ streams on Spotify alone, GARRETT PAKNIS is a name to you should be expecting to hear more and more of.
Artist Quote:
"Blending poetic storytelling with danceable electro music, my intention is to share my raw storytelling in a way that can make people groove and go on a spiritual journey. Written while living in Berlin during and after a failed relationship that changed my life, the lyrics explore the many high highs and the lowest of lows of not only romantic relationships but life itself. The title track is a sort of homage to what I've done and the many places I've been and several hats I've worn – poet, artist, world traveler, healer. It's my intention to give a message of hope and inner reflection in an always changing world… "
Socials:
Https://www.instagram.com/garrettpaknis
Https://www,garrettpaknis.com