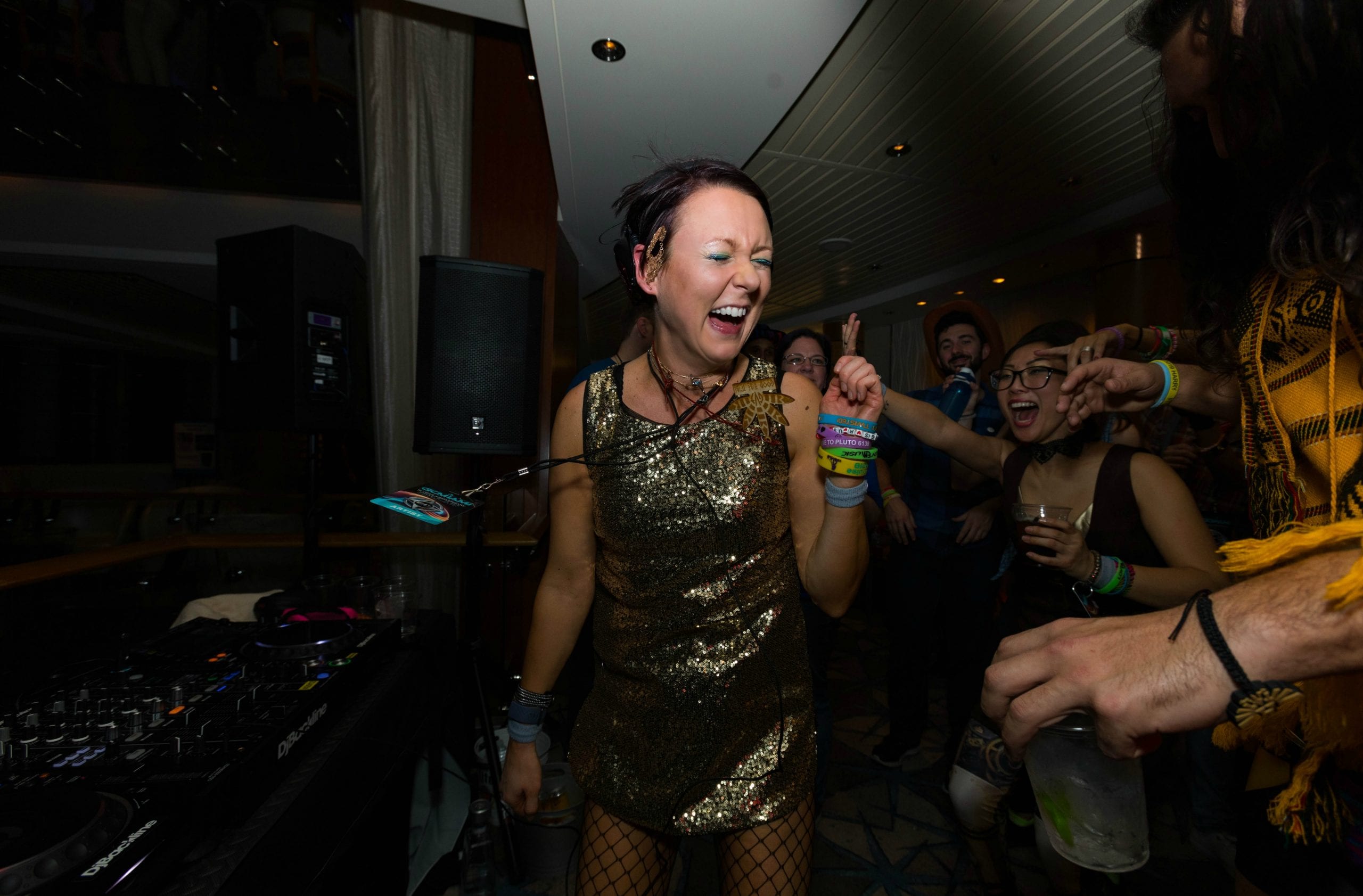 Getting the lowdown with Lizzie Curious… 
IhouseU takes five to talk to Lizzie about Groove Cruise, how the new decade is shaping up so far for her and to find exactly where she gets her inimitable energy from.
Hey Lizzie…. Looks like you have been as busy as ever. How's the new decade treating you so far?
Life is great and I couldn't have asked for a better start to 2020! The Groove Cruise Miami to Costa Maya voyage in January was absolutely amazing; I have a new radio show on Code South in Brighton and have had two tracks already released this year on In It Together and J Paul Getto's Fogbank imprint.
Groove Cruise looks like a blast! Tell us a bit more about this floating festival and your involvement with them.
My first sailing with Groove Cruise was in 2017, thanks to Scotty Boy, who brought me on the ship to perform a Live Vocal PA of our single 'You're Not Alone'.  I joined over two thousand like-minded party people sailing from Miami to the beautiful island of Turks & Caicos, on our very own cruise ship. 96 hours straight of dancing and fun – it was a kaleidoscope of crazy costumes and the positive energy throughout absolutely blew me away! 
Since then, the Groove Cruise family have really welcomed me and I'm so proud to now be a resident for these truly unique dance festival experiences.  We've sailed to some amazing destinations, such as Costa Maya and Cozumel – where I opened for Kaskade!  Our next sailing in October is our largest yet (4000 people on the Norwegian Bliss) – it's going to be another epic voyage on what I truly believe to be the 'happiest place on earth'.
It sounds like you've been busy in the studio too, we see you have a new track released on 'In It Together Records'…
'We Only Got' is a solo track from me, it's really funky little house number with plenty of groove and a quirky sample. I was so stoked with In It Together wanted to sign it, as I felt the label was the perfect fit.  Rhythm Staircase put more of a jackin' tech vibe with their remix, which really complimented the original and both tracks spent quite a while riding high on the Traxsource House Top 100!
Listen here: http://smarturl.it/IIT035
And we see you are up in London later this month for a show, tell us about it.
Following on from my release on In It Together, the crew have invited me to perform at their next party in the capital on 21st March. I've seen & heard great things about the IIT events, they have a really great supportive family feel to everything they do – I can't experience the vibe at the Big Chill in Shoreditch. I think it's going to be a case of hands in the air & big smiles on faces all night long!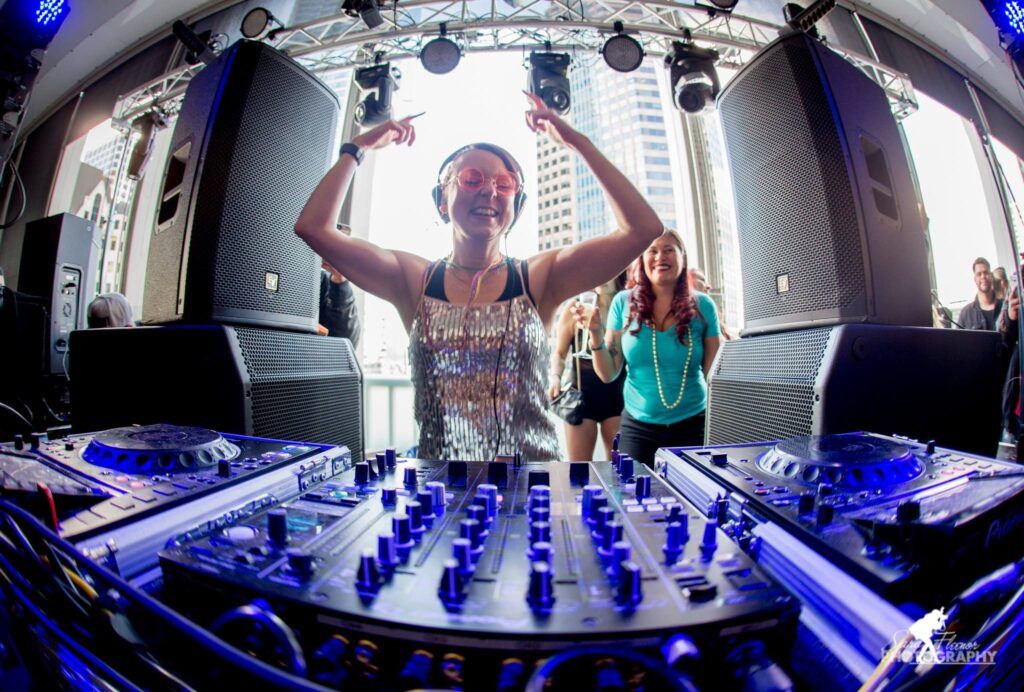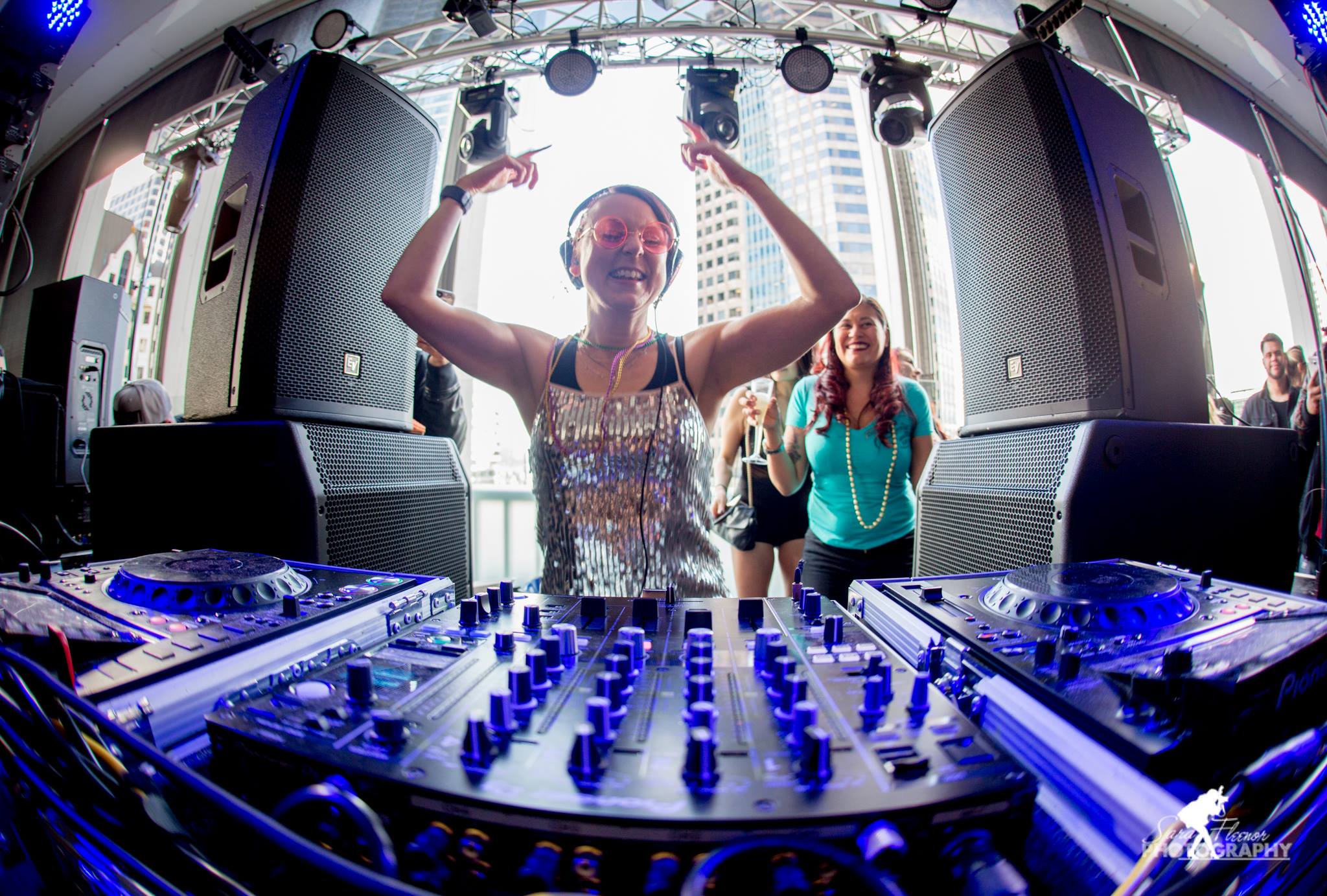 Although we've only just hit the month of March, it seems like you've already achieved quite a lot this year… what's next for you?
This year I started a new radio show on Code South in Brighton, which I am absolutely loving. It's a really special feeling being able to connect with house music fans all around the world, at the same time. My show is 2-4pm UK time, so I find I have all my UK crew listening in for an after-lunch pick me up, whilst my US family are getting their day started with an injection of good vibes! 
Last year I moved to Worthing on the South Coast – I now live right by the beach, which is so good for the soul. I've started running parties called 'Beats on the Beach' regularly at a fantastic bar called Coast, which right on the seafront and also just round the corner from my house! Further afield I've got some shows in Mexico coming up at the end of April and also lots of US dates to look forward to.
Alongside working hard in the studio, I also teach online modules in the Music Industry and Record Deals & Branding for the internationally renowned Point Blank Music School. Getting to help & support new talented artists is something I feel very honoured to be able to do and find incredibly rewarding.
Anything else you'd like to share with us?
I curate playlist on Spotify called Hot House Music, which I update weekly with house tunes that I absolutely love! I really enjoy unearthing hidden gems and future anthems, you can check it the playlist here:
http://bit.ly/spotifyhousemusic
Finally – where do you get your energy from?
Hahah that is a good question…. sometimes I even surprise myself!  Seriously though, during the week I actually do a lot of cardio workouts and I think I get a lot of energy from my healthy vegan diet, plus I also drink a fair amount of green tea.  But most importantly I truly love what I do, whether I'm in the studio or performing. When I'm behind the decks I get so much joy from seeing people enjoy the music and that's what really fuels my curious energy!
www.mixcloud.com/lizzie-curious
www.instagram.com/lizziecurious
https://www.traxsource.com/artist/20930/lizzie-curious
https://www.lizziecurious.com/tour-dates