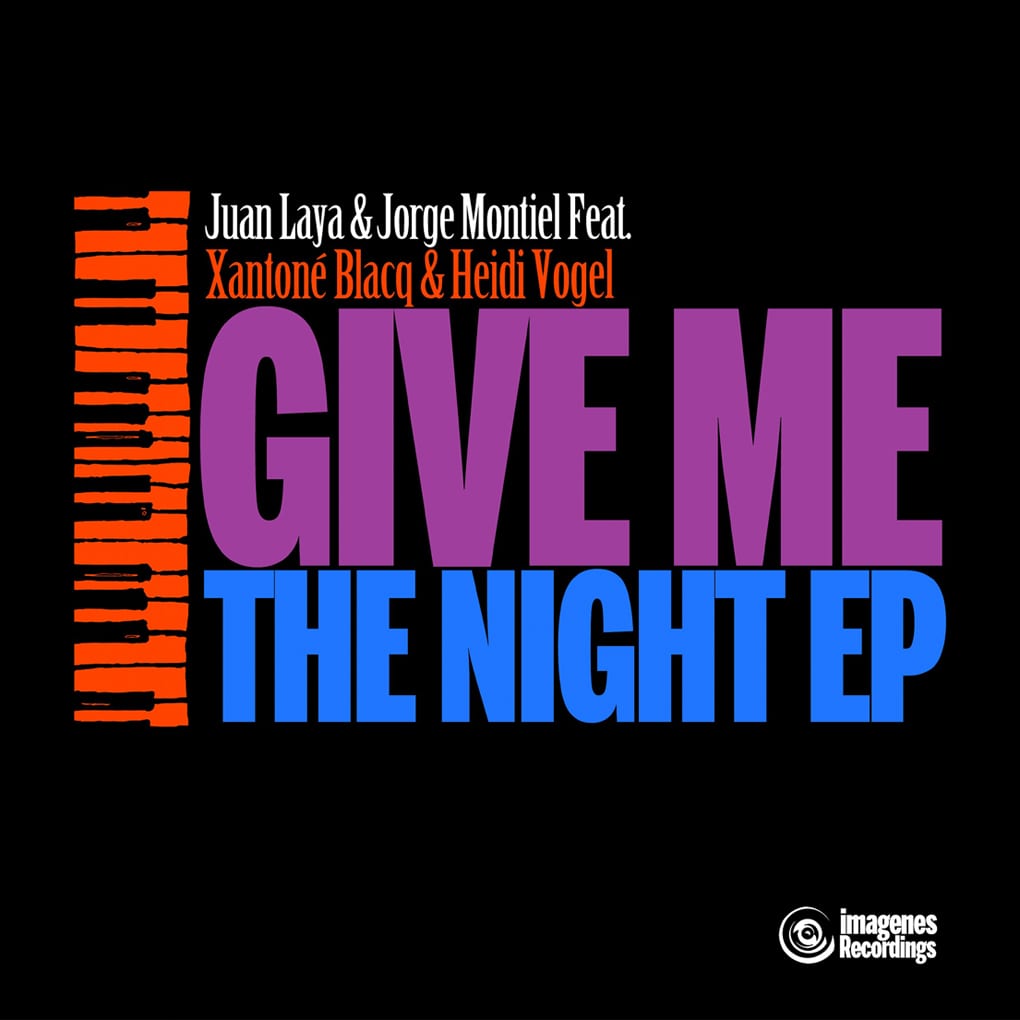 "Give Me The Night' – Juan Laya & Jorge Montiel (Imagenes)
With strong support from Radio 6's Gilles Peterson, Juan Laya & Jorge Montiel's crisp uplifting update of the George Benson classic "Give Me The Night"  is notching up high praise for its nu jazzy- Brazilian re-touch featuring the super funky Xantone Blacq. Starting to fly with early tastemakers, its infectious warmth is heating up dance floors and airwaves bringing the sunshine for the winter months ahead (or summer for those on the southern hemisphere). 
London based, Venezuelan producers, Juan Laya and Jorge Montiel deliver some of their finest work to date on 'Give Me The Night'. Unveiling a deeper excursion into Latin-Jazz fusions is the standout jazz funk groove of "Fly Me With You' featuring the super talented Heidi Vogel and flanked also by 'The Notion'. Garnering top plaudits from connoisseurs like BBC 6's Gilles Peterson and Rinse FM's Marcia Carr leading the charge on the female front.
Following on from their original EP, 'Give Me The Night' gets an epic Remix EP treatment from Juan Laya & Jorge Montiel taking the song into a deeper path of Afro-Brazilian-Soul-Jazz fusion with an outstanding Extended Re-work, Instrumental plus a Re-Edit cut straight from the main version.
Having celebrated their 10th Anniversary as producers two years ago, Juan Laya & Jorge Montiel are the driving engine behind London's imprint Imagenes Recordings. Moving across an entire spectrum of newly produced Boogie, Disco, Soul, Funk, Jazz & Latin, the duo have released impressive musical projects from Omar, Los Charly's Orchestra, Andre Espeut's Quintet, Boogie Magic, GuessWhat and The Boogie Man since 2007.
Having built their reputation on classic cuts such as 'All Around The World', 'Everlasting Love' & 'Sunshine', Juan and Jorge continue to grow as artists as illustrated on their recent 'Electropical' album. Impressing music connoisseurs around the world, including Radio 1's Pete Tong, BBC 6's Craig Charles' as well as Jazz FM, their latin-infused grooves can be found on best-selling compilations from Defected Records, Expansions  and Universal with esteemed producers John Morales, Joey Negro, Dimitri From Paris, Jose Padilla and Opolopo delivering wonderful remixes on their ever-growing catalogue.
One of London's most effusive champions of latin music Jorge Montiel is one of the DJs in the Latin Lounge at Annabel's club in Mayfair, and hosts residencies at Topolski Bar at the Southbank Centre on Saturdays; a monthly Vinyl only Sunday afternoon event at Crate in Hackney Wick (by the canal), as well as long-standing residencies at Trapeze and Barrio in Shoreditch.