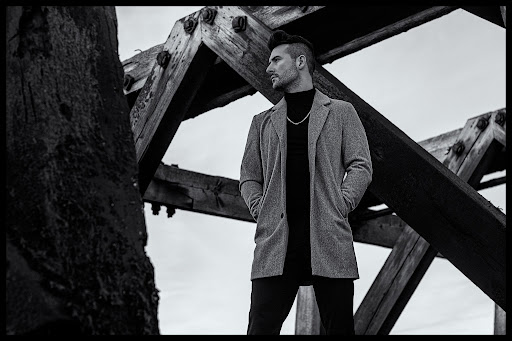 GRAY delivers heart wrenching and enchanting new single 'Blue In Her Bones'
The talent that GRAY, a singer, songwriter and multi-instrumentalist from Suffolk possesses, is undeniable and there to behold. For fans of James Blake and Sam Smith alike, GRAY lets you seamlessly sink into his enchanting debut album, with the highlight being 'Blue In Her Bones', a live session take which lets him really showcase his vocal style and range.
It is somewhat cinematic, as the track has you gripped from the very first second. The lyricism is deep and meaningful, yet GRAY's soft and soothing vocal carries you effortlessly onto his world. It's heartbreaking and beautiful, and the album as a whole is a work of art. 'Blue In Her Bones' will certainly captivate you instantly, and draw you in for good.
Speaking about the enchanting new release 'Blue In Her Bones', GRAY shares:
"Blue In Her Bones' is the most exposed track on the album, with only my voice and a spellbinding piano performance from my mate Steve Dear, which we recorded in a weekend session a few months ago. I never intended to lead with it, but after witnessing the cutting, visceral emotional reaction it aroused in some folks, I thought it must be the right one. 
The music you feel is most likely to help someone through something will always be the right choice to push the hardest. I think everyone knows someone who this song could be written about or for. For me it was a woman very close to me. It's about remembering that depression can morph someone you love beyond recognition; but they're still the same person, worth standing by and fighting for. If you weather the changes, and show them love through it, the sadness may just lose its grip on them and the real person within will return."