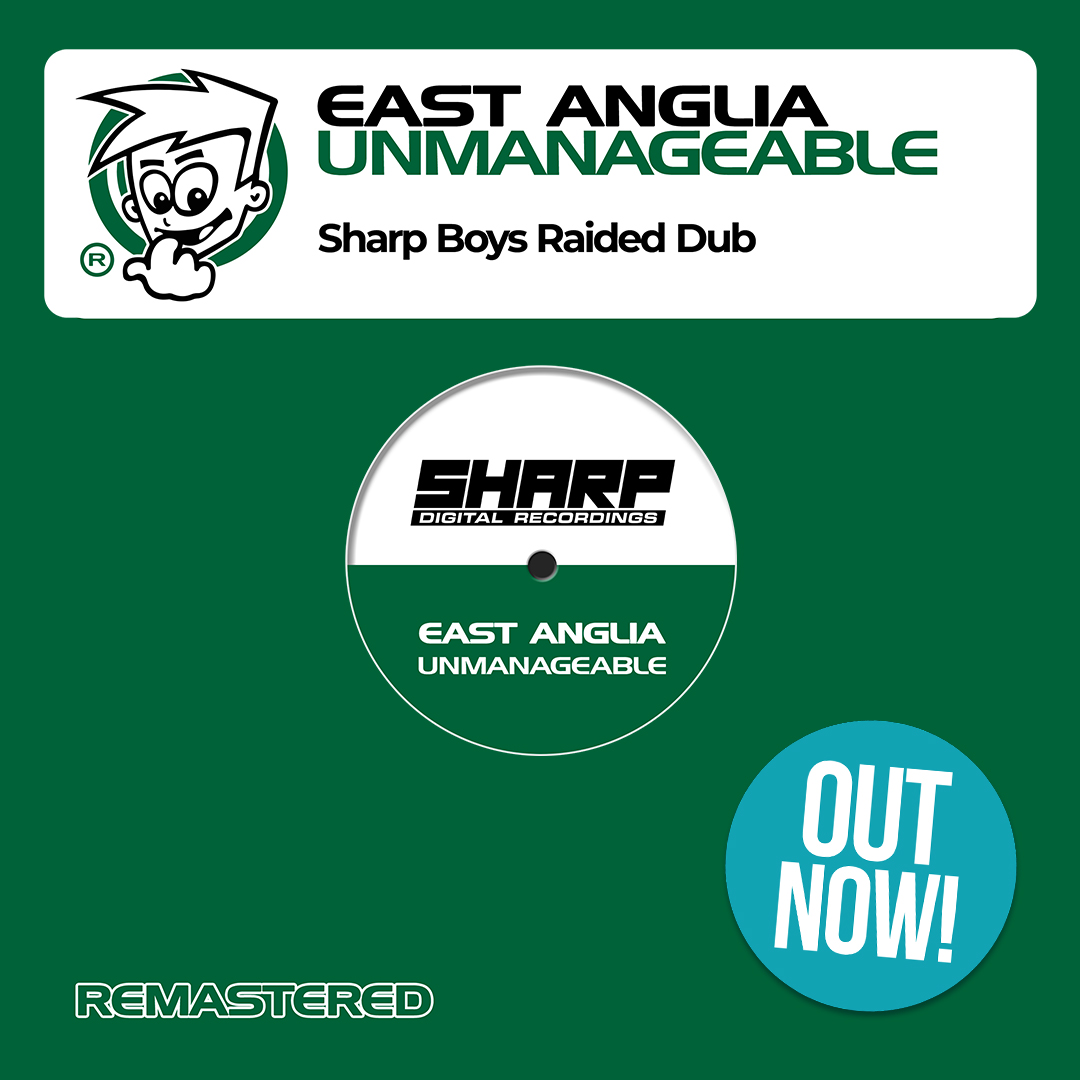 Sharp Digital returns with East Anglia's 'Unmanageable'
East Anglia ''Unmanageable' – Sharp Boys Raided Dub mix
Video: https://www.youtube.com/watch?v=TTaALRbLm0I
Following on from the well received release of the entire remastered series of their flagship 'Sharp Tools Vols 1-7' series available digitally for the first time, Sharp Digital Recordings moves into its second phase as they start to release their unique Remixes and tracks from the Sharp Recordings vaults.
Opening with arguably one of their most popular releases and remixes on the label it's East Anglia's 'Unmanageable' in its Sharp Boys Raided Dub mix. Its killer bassline, minimal elements and sweary attitude give it a simple n' effective kick that still elevates dance floors to this day. Super long at over 11 Minutes, 'Unmanageable' opened a lot of doors for the Sharp label and the duo in New York as it sold more copies there than in any other city OR country on import!
Originally sourced and signed to the label when Sharp Boys –  Steven Doherty and George Mitchell -crossed paths with Techno groundbreaker, DJ Mrs Wood, who was taking her copy back to Tag Records as the original wasn't tough enough for her! An inscription of "Mrs Wood Took It Back" is etched on every original 1995 vinyl release!  and thank you MTV for supporting it! and of course, Mrs Wood, who kindly supported the 11 minute remix! What a lady!