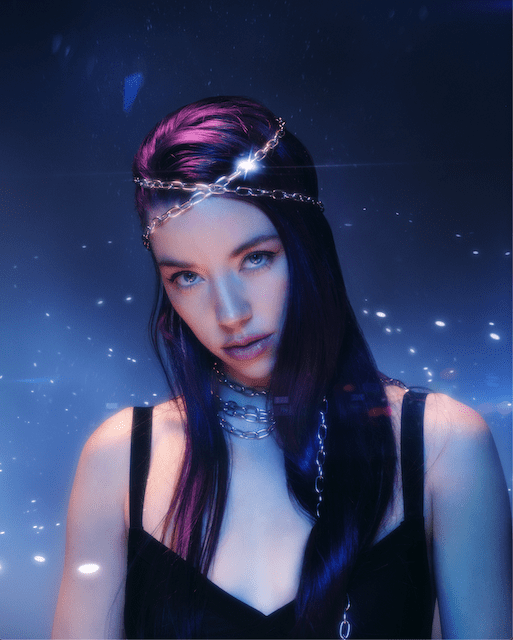 HANA releases new album 'HANADRIEL'
Los Angeles based producer, composer and songwriter HANA debuts her new album 'HANADRIEL' – made entirely via live-stream on Twitch – during an immersive album release party at 1720 Warehouse in LA. The 12-track album is available for streaming everywhere.
Over the past 4 weeks, electronic experimental artist HANA has live-streamed her entire album creation process on streaming platform Twitch. A creative process that has never been done before, with intentions to give her fans an inside perspective on her creative process and opportunity to showcase her individual talent, HANA has officially released her 12-track album 'HANADRIEL'.
Named after her video game character handle, 'HANADRIEL' is a collection of diverse musical elements: emotional hooks, electronic synths and ethereal sounds. Tracks such as 'Anxious Alien' and 'Black Orchid' open up to a world of sci-fi and fantasy while 'Cowgirl Bebop' brings listeners into a more emotional state.
When describing the motives behind live-streaming her creation process, HANA states, "Over the last decade working as a producer, composer, and songwriter, I have noticed that people don't necessarily comprehend the work that I put into my music/art. Many assume collaborators that I work with, especially if they are male, did most of the work. Making an album while live-streaming the entire process seemed like a perfect way to combat this and show my process, while also creating a body of work in a really interesting and experimental way." 
HANA has been making waves in the music industry since 2006. Initially starting out as an alternative artist, she has since explored more variations of her sound and found herself in a more genre-bending electronic style. As a recurring collaborator with Grimes and after releasing numerous EP's and an album, 'HANADRIEL' is HANA's reintroduction to the world.