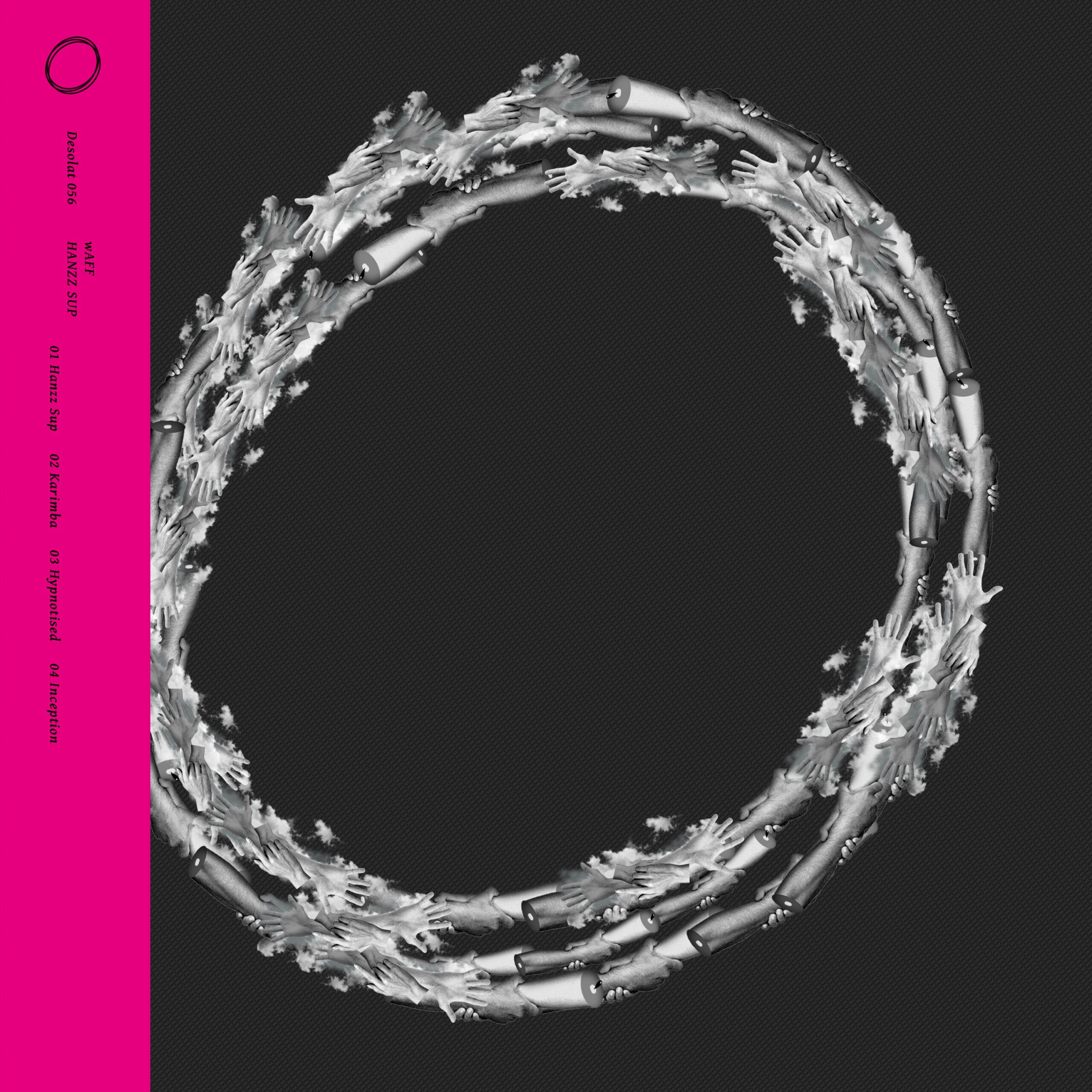 wAFF - Hanzz Sup
Loco Dice's Desolat label welcomes UK artist wAFF for its next EP, a meaty four tracker by the name of Hanzz Sup.
In recent times, wAFF has really established himself as one of the beacons of main room house and techno around the world. From standout sets at key Ibiza clubs to gigs at fabric, London via big underground hits on labels like Drumcode, Cocoon and Hot Creations, he is a real man of the moment.
The excellent title track opens the EP in fine style with hulking great big kicks reverberating down low as wonky tones and scattered percussion add more heat. Barreling along and taking no prisoners, it is a hugely physical drum track with spoken word mutterings piling on the pressure. Making just as big an impression but in less direct ways, the shuffling and bubbling 'Karimba' is a skittish, busy affair with tribal drums and vocal chants all layered up into something that is sure to become anthemic in Ibiza this summer.
On the flip side, great cut 'Hypnotised' works on getting into your brain with tight, scurrying drum and percussive patterns that never let up. It's a dense, busy arrangement that makes for a high octane ride. Last of all, the smart 'Inception' takes on more of a house feel, with well swung, low slung drums bringing the groove as hammering hits and frosty synth lines keep busy up top.
This is house and techno that makes a big impact from one of the most on point producers out there right now.
Tracklist:
1. Hanzz Sup
2. Karimba
3. Hypnotised
4. Inception