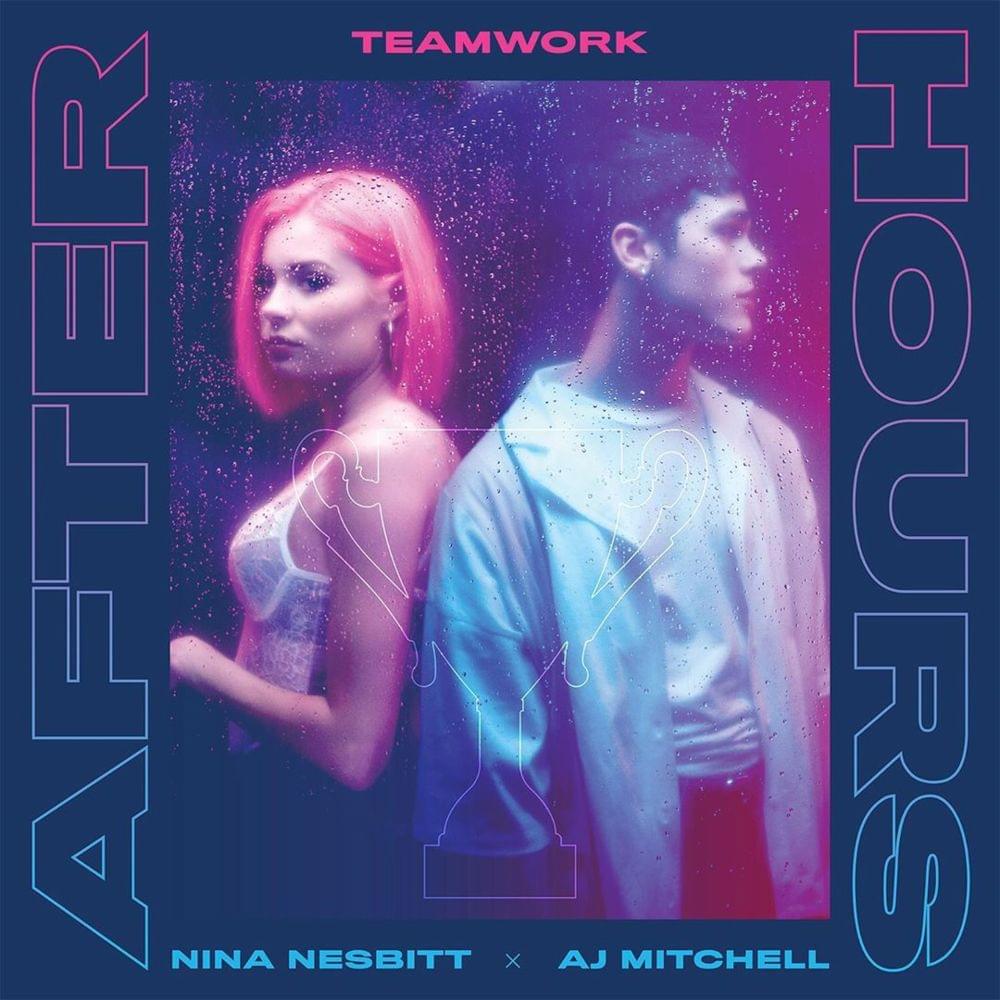 Hitmaking Outfit teamwork. Enlist Nina Nesbitt And AJ Mitchell For 'Afterhours'
Pop and dance collective teamwork. join forces with singer-songwriter phenomenon Nina Nesbitt and EPIC's hottest 2018 signing AJ Mitchell to deliver 'Afterhours' – out now on all streaming platforms via Sony Music Germany's Four Music imprint.
PURCHASE/STREAM: TEAMWORK. X NINA NESBITT X AJ MITCHELL – 'AFTERHOURS'
L.A based songwriting/production duo teamwork. possess a midas touch for creating hits which merge the worlds of dance and pop, and have been a part of many global hits including Tiësto's 'Secrets', Cheat Codes and Fetty Wap's 'Feels Great', Audien and Lady Antebellum's 'Something Better' and 'Right Now' by Robin Schulz and Nick Jonas. These successes, together with their work alongside Christina Aguilera, David Guetta and The Chainsmokers have seen the outfit garner over 1.5 billion streams.
The enigmatic teamwork. now apply that creative flair to their debut Sony Music offering 'Afterhours', as they connect with two compelling, world-class vocal talents in the shape of Nina Nesbitt and AJ Mitchell. With sleek synths, punch beats and an immediately insistent pop-tinged hook, 'Afterhours' pulsates with pure lust. The pair's enchanting vocal performances heighten the sweltering vibe of the lyrics, elevating its message of a modern-day love affair to a more tangible level.
"Having worked together for a couple of years, the idea of creating teamwork. came abount in the summer of 2018. We reached out to a few artist friends of ours about the project and to see if they would be interested in doing collaborations and features. Nina and AJ were two of the first artists we approached as we've always loved working with both of them. We're so excited to have them both on the first single!" – teamwork.
"I love how 'Afterhours' has developed into such an unexpected collaboration," says Nina Nesbitt. "I found AJ Mitchell on Instagram a few years ago and have been a fan ever since, so I'm really excited he's involved too."
"This being my first collaborative release, I am really excited to share it with Nina and teamwork. When teamwork. played me the song, I was a fan at first listen. Nina's voice is incredible and I was very happy to jump on the collaboration and add to the magic that they had written. I hope all fans have as much fun listening to the song as we did creating it!" – AJ Mitchell
WATCH: 'AFTERHOURS' (OFFICIAL MUSIC VIDEO)
Bursting with vibrant colours and highlighting the connection between the vocalists, the track's visual accompaniment which was directed by Seth Michael Stern, perfectly depicts the story of two young lovers whose relationship exists solely in the after-hours.
A regular fix in the UK charts, the Scottish singer, songwriter and multi-instrumentalist Nina Nesbitt recently dropped her critically acclaimed second album 'The Sun Will Come Up, The Seasons Will Change.' Featuring singles 'The Best You Had' and 'Somebody Special', the album has achieved huge milestones by exceeding a quarter-of-a billion streams. Backed by playlists at both Radio 1 and Radio 2, Nina has exceed 10 million monthly listeners and now looks forward to touring with Jess Glynne as her guest act this summer.
Hailing from Illinois, 18-year-old AJ Mitchell first came to attention on Instagram, where his silky vocal talents attracted 1.5 million followers. He launched his career as a solo artist last year, signing to EPIC and scoring hits with 'Used To Be' and more recently 'All My Friends'.