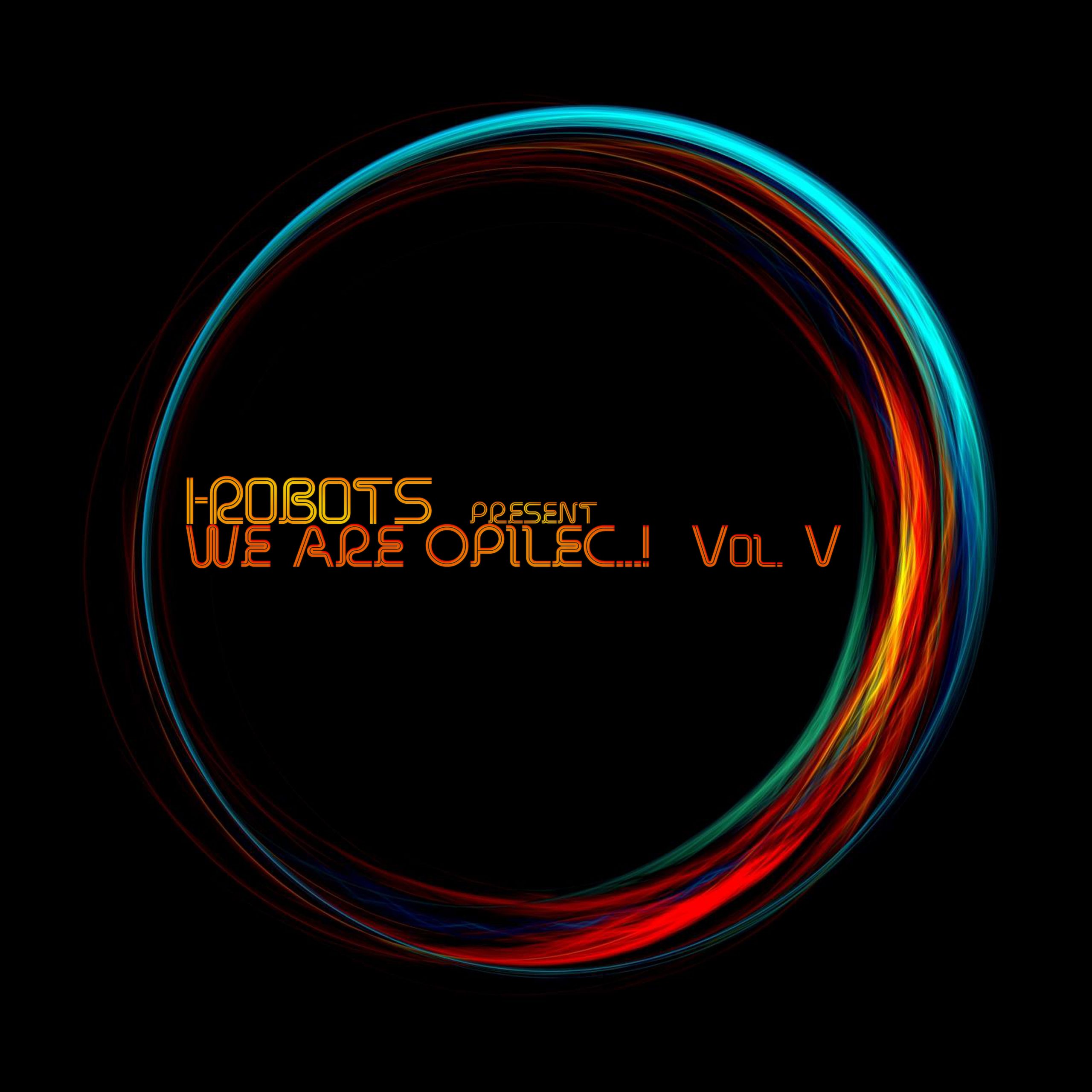 I-Robots Opilec Record prepares. "We Are Opilec…! Vol. V" Compilation.
Opilec Music is proud to present the latest in their We Are Opilec…! compilation series.
This series is a presentation of the epitome of Opilec Music's eclectic sound concept. A compilation of thoroughbred electronic music composed of work taken from forthcoming EP's on the label featuring some outstanding artist's such as Kathy Brown, Johnson Righeira, -Cobalto+, Lello B. and Scary Black amongst others and as always I-Robots, who reconstructs some of the tracks included in the package in his unique way.
We Are Opilec Vol.5 is, as always, an impressive taste of things to come and a look into the soul of the label. Representing everything Opilec Music stands for this collection see's the label take a strong step into 2021. Walking the electronic lines & subtle connections between Disco, Indie Dance, House and Techno music – this Italo infused compilation takes you on a trip through some of the freshest music right now.
Stand out on the record is "Respect" written by Othis Redding in the '65; the song became a 1967 hit and signature song for singer Aretha Franklin but in 1988 Adeva changed the key of it to suit the Garage House scene a little more is now remade by I-Robots featuring the legendary Kathy Brown voice in an upbeat and catchy funk killer, something you can expect to bring dancefloors to their knees. The Club version and the Don Carlos remix will complete the forthcoming release later this year.
Taking things in a little more of an electronic direction is the amazing Machinegewehr Remix of I-Robots classic "Frau" included in the forthcoming "Frau 2020 Part 2" EP, the rolling bass and pumping beat match the original vocal perfectly in bringing this record bang up to the date.
-Cobalto+ an italian band best known for working recently with Tim Palmer present "Atmosphere" a remake of Joy Division's 1980 classic featuring Lilith the ex singer of "Not Moving" an early 80's kult italian rock band. The "Riggel" remix is a taste of their forthcoming EP that will also include an I-Robots Reconstruction and the Luca Vera remix.
Featured in the collection is an amazing I-Robots Reconstruction of the classic Progressive Trance "Shining Ray" by Lello B. The Italian pioneer of Pete Tong's Mediterran Progressive style is opening the forthcoming compilation of the 1993-1997 selected Lello B. material exclusively by I-Robots for Opilec Music.
Also returning is veteran Opilec Music artists Federico Gandin and Patrick Di Stefano – with a couple of their early demo recordings but only Federico Gandin's "Torino Ore 18" is exclusively reconstructed by I-Robots.
Artwork by Artefract/Tim Paulvè FR. www.facebook.com/artefract/
Out this May 24th on Opilec Music, 2021 is going to be something special.
Check out the previous volume here!
01 I-Robots – Respect Ft. Kathy Brown (Radio Version)
02 Scary Black – Starlight Dancer (I-Robots Reconstruction)
03 Federico Gandin – Torino Ore 18 (I-Robots Reconstruction)
04 Simo Nex – G-Tony
05 Mark Evemport – Ery
06 [ MONOTONOISE ] – Bettina (I-Robots Reconstruction)
07 -Cobalto+ – Atmosphere Ft. Lilith (Riggel Remix)
08 Popscile – Y.M.O.
09 Patrick Di Stefano – Pumpin'
10 Jordan Fields – Adjusted
11 Johnson Righeira – Vamos A La Playa (I-Robots 2020 Extended Reconstruction)
12 I-Robots – Frau (Machinegewehr Remix)
13 Mynoda – L.D.M.A.
14 Lello B. – Shining Ray (I-Robots Reconstruction)
15 Craxi Disco Ft. Suzanne Porter – Let It Go (ItaLosAngeles Remix)
16 Super Paolo – Dimitri (I-Robots Reconstructions)
17 Gorgonoize – Strings Of Dublin
18 Luca Vera – The Answer
19 8tronic – B-Movie
20 Rap-Scallion – Basics
21 Ali Vanizor – Alicia