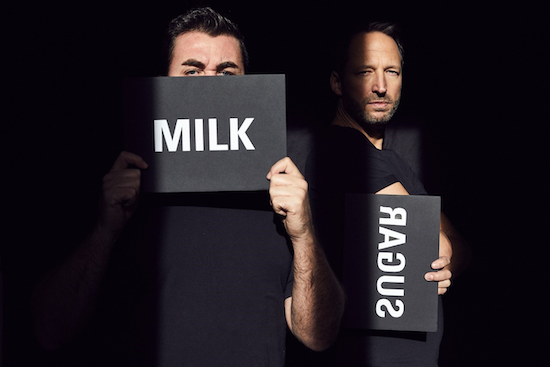 Iconic German House duo, Milk & Sugar return with 'Stay Around (Earth n Days remix)'
Following recent releases such as 'You've Been Gone to Long' and 'You Can't Hide From Yourself', the iconic German House duo Milk & Sugar are back to round the year off with a stunning new Earth N Days remix of their 2003 club classic, 'Stay Around' – Out 18th December via their very own Milk & Sugar Recordings.
Initially, 'Stay Around' was released on vinyl back in 2003, exactly at the same time when the big hype about Milk & Sugar's 'Let The Sun Shine' began. Now, concluding 2020, Hungary's rising house music duo Earth N Days breathe new life into the classic track with a hot new rework, blending a glowing bassline and driving beats with the distinctive voice of South Sudanese singer-songwriter and long-time Milk & Sugar collaborator, Ayak Thiik.
Milk & Sugar – 'Stay Around (Earth N Days Remix)' is out on December 18 2020.