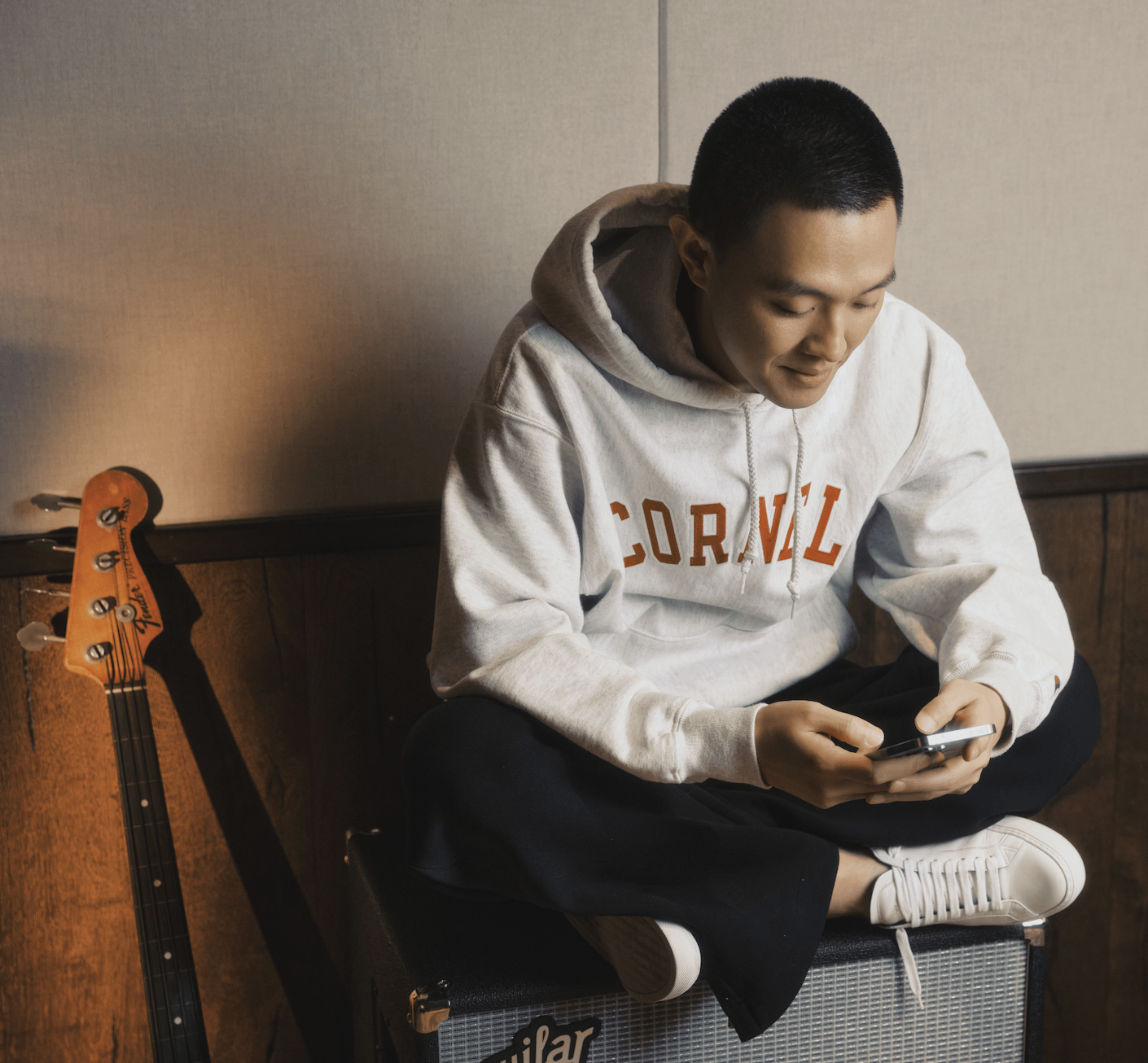 In conversation with DJ/producer ZHANGYE
Emerging electronic artist ZHANGYE drops by to tell all on his career in music so far, recent single 'Wherever The Wind Blows' and his plans for the future.
How has being a classically trained musician and composer effected your transition into electronic dance music? 
I spent 10 years in Moscow P. I. Tchaikovsky Conservatory, specialising in classical music composing. My background is in classical music composing, which prepared me to almost stubbornly persist in the pursuit of the melody and the arrangement of a song. I find myself often writing music that has a "logcial" character, rather than focusing only on the emotional aspect of work, or simply if it "sounds nice". Perhaps this comes from the traditional and systematic training in classical music composing that I had back in Russia, It also has to do with the characteristics required in the investment job, which is being rational and rigorous 
Are there any particular DJ/producers out there who you feel have influenced your take on the electronic sound?  
Not particular DJ or Producer, but there is a Hong Kong band named Beyond i like the most. I was in my teens, I had a period of time where I was feeling somewhat anxious. It was during that time I got to know them. Their music was so inspiring that it shed light through my tunnel of darkness, gave me hope and held me strong. It was then that I discovered the power of music can be so great. I wanted to produce music like that myself, to encourage, inspire and influence others through music. I started to pick up guitar and eventually went to Moscow to study music composing, ended up spending over 10 years there.  
Do you have any advice for any classically trained musicians who have dreams of becoming a dance music producer? 
Work hard every day, and never give up. Eventually if you have a big output of records you will get to a point where your level of productions and demo's are going to be increasing rapidly, and the more demo's you have the more chance a hit will be between these as well. A good work ethic is something I keep close to my heart – it's also what I cherish within my work as a venture capitalist. 
Being an incredibly successful businessman and venture capitalist, where did the motivation come from to become a DJ and producer? 
Managing Cyanhill Capital,the investment firm that I founded, is my day time job and also the priority of my life. Despite actually spending most of my academic years in music, music is my second profession. 
I spent 10 years in Moscow P. I. Tchaikovsky Conservatory, specialising in classical music composing. Entering the investment field was a personal life choice, but music always seemed to have a certain traction, which I couldn't let go of. I perform as a DJ once in a while and this year, I started releasing singles, so that I get to share my work in music with a broader audience. 
What was your creative process like on the recent track 'Wherever The Wind Blows' and how did it differ, if at all, from the processes on your debut EP 'When I Was Young'? 
The name of song is called "Wherever the Wind Blows". The word 'wind' in Chinese ("Feng") carries different meanings depending on the context.  
"Feng/FengKou", is a slang word often used in the venture capital world, meaning "wind tunnel" in English. It refers to the opportunities emerged in the short term period, brought out by policy guidance, changes in the industrial structure, or rapid capital accumulation. Some people are good at grasping the wind tunnel, some people are able to create a wind tunnel. There are also those who do not care about the wind tunnel and only focus on their own business.  
This song was inspired by the "uncertainty presented in investment", it is also related to the majority's common desire to chase the wind tunnel. What I want to share is that, no matter where the wind tunnel is at, we shall all focus on the things we love to do, believe in the matter itself, and not influenced by the environment. This is the inspiration for the lyrics of the song.
How did it feel to get support from the likes of Dimitri Vegas and Quintino on your first electronic release?  
It was great to get support from our talented friends and I look forward to more collaboration with each of them. Perhaps producing more interesting songs with the folks together. 
If you could work with any female vocalist dead or alive, who would you pick and why? 
Frankly, it would be very hard to pick one. I do wish to work with more superb female artists in the future, and get the chance to get to know more about them. 
What can we expect from ZhangYe in the near future? 
The plan is to write a few more songs and also hopefully have the opportunity to work with more talented music professionals. And also , I have a new song 'Own Way' coming up soon, so stay tuned.