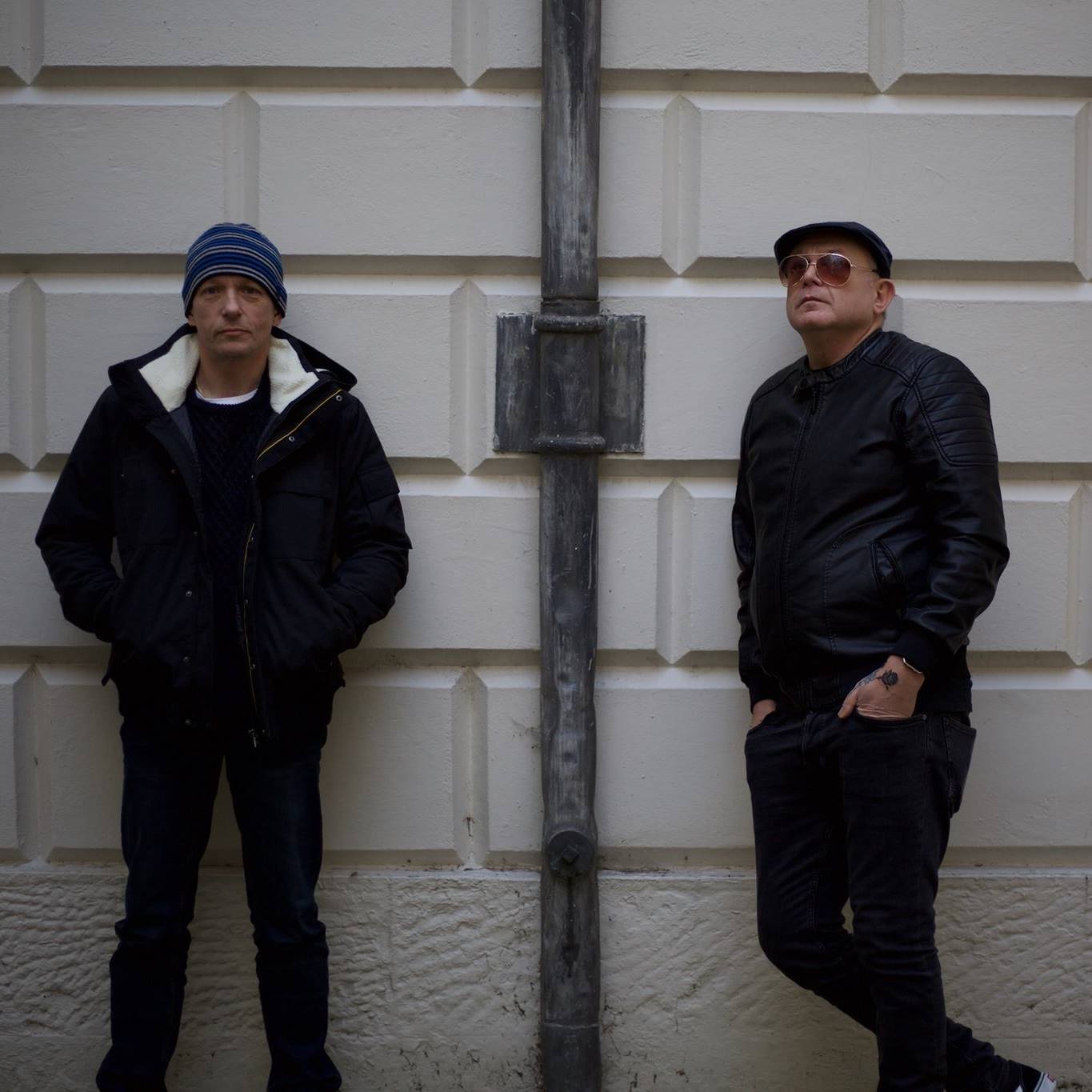 INTERVIEW: Deep Sea Cosmonauts
Deep Sea Cosmonauts are a DJ/Producer duo, comprising (Steve) and a talented musician (Davos). With a focus on creating bespoke quality house/electronica/nu disco music, for people with a discerning ear. We caught up with them to find out what they've been up to & new releases we can look forward to next. Here's what went down below:
Hey Steve & Davos, welcome to I House U – how are you both doing right now? 
(Davos) Well, as you know we're all in lockdown at the moment, so I can't speak for Steve, but we're all good. I'm quite enjoying the break from gigging and the time it's giving me to concentrate on some real writing and production at home..
(Steve) Same really, been trying to go through tracks I've been working on for a while, although its nice to be at home relaxing its hard to find inspiration when all you're hearing about is CoronaVirus, but I'm keeping myself busy. Hardest part is being separated from family.
Sweet & soulful feeling across your release 'In Came You', tell us a little about how the record came about? 
(Davos) Steve had spotted a video of me on youtube playing some old rave classics on a piano. It went semi-viral in late in 2012 and set me off on a career playing music. Steve phoned me and persuaded me to come play at a venue he managed in Blackheath, and we used the time I was in London to team up with Mickey Simms and put some tracks together. Steve had some lyrics and an idea for one, so I jammed out a chord sequence, piano solo and some string parts over the original idea. This then became the basis for the track, onto which Steve then layered multiple session musicians and vocalists. While I was mixing down the original, stems went out to remixers, and the end results are what you hear.
(Steve) Thats pretty much the story except that a friend of mine had previously released a track with Eric (E`Man) and gave me his contact details so i messaged him, sent him a rough demo, and he sent back a vocal that he had written. We got that down but then i thought it still needed a nice (sung) vocal so i wrote a chorus and asked Acantha Lang to come in and record it. Then i got another good friend and great singer Jaelee Small to come in and lay down some BVs and harmonies. The studio we were using is owned by a group of musicians called Ibibio Sound Machine so there was always all these amazing musicians coming in and out so bit by bit we ended up replacing all the parts with real musicians which really brought the track to life.
Other than the legendary E-Man, who else is involved in the project? 
As i mentioned, vocals Acantha Land & Jaelee Small (daughter of Millie Small who sand "My Boy Lollipop", Max Grunhard and Scott Baylis from Ibibio on trumpet and sax, they've also worked with Papa Records and Reel People. Sally Potterton, an amazing violinist, Nick Bennet on Guitar, I believe he did the guitar parts on Afro Medusa by Pasilda, and Anselmo Netto, also from Ibibio on percussion. He was nuts, using all sorts of cans, a horse shoe and all sorts to make percussive sounds.
When it came to remixes, what influenced the decision on the artists you chose? 
To be honest it was all about mates. Danny Foster is a long time friend of mine, we go back over 20 years. Andy Edit is a friend of Davos and they'd worked together on stuff previously. There are some other mixes floating about by Jason Herd from Fitz & Herd, and Eric (E`Man) has a couple of mixes he did that will probably turn up sometime soon.
Can you tell us a little about the plans for your new label, Made On Earth? 
We wanted a label to release our stuff, and give us the chance to find other artists to release and work with. We've worked with other labels in the past but they never do much by way of support and promotion so we just thought rather than give away a large cut of our money lets just do it ourselves and see how that works out.
Steve, with your involvement in the legendary Club UK – in your opinion, what's been the biggest change in the scene over the years?
Things have changed massively, to answer this question properly would probably take forever but its fair to say everything is different even just down to how we bought our music, There was something special about going to record stores hunting down hard to find records, bumping into other DJs in the process and exchanging stories about gigs etc. I met so many cool and famous artists during my time at Club Uk and travelled the world in the process. If i could remember half of what i did I'm sure it would make for an interesting read!!
Do you have any DJ sets in the diary, to showcase the Deep Sea Cosmonauts sound? 
At the moment everything is up in the air but once lockdown is over and things start getting back to normal we will be back out there playing music. Its all we know and have ever done.
And finally what's next release wise – as we move into the Spring season & beyond? 
We were working on a massive tune to be our second release on Made On Earth Records, working with a full gospel choir but lockdown has scuppered that for the time being, so we are working on some other new material. We don't just want to release music made by two geeks using computers to generate sounds, Deep Sea Cosmonauts is about using real musicians and singers and bringing a bit more to the table than that.
Connect with Deep Sea Cosmonauts:
www.deepseacosmonauts.com
www.facebook.com/pg/deepseacosmonauts/
www.instagram.com/deepseacosmonauts/
www.soundcloud.com/user-554079824