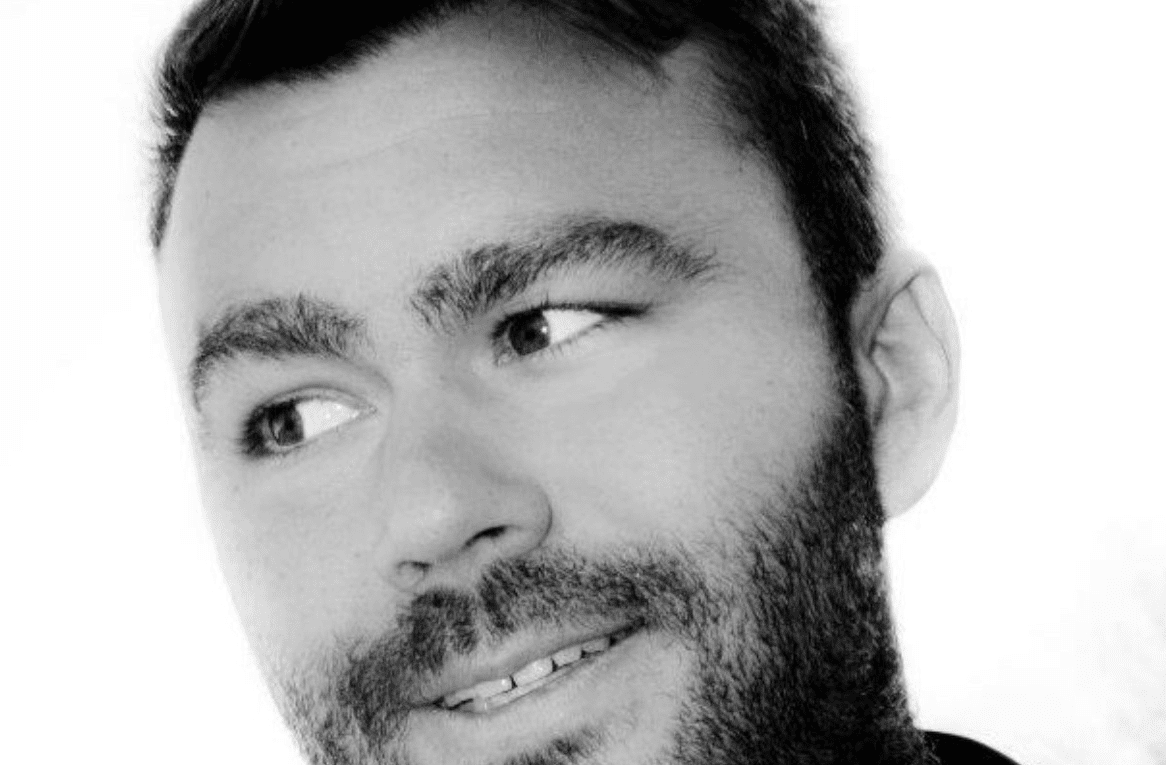 Interview: Jamesie (Co-De)
A new collective has landed by the name of Co-De, formed of leading house producer, Paul Emanuel, Jamesie, former Ministry of Sound resident, and Gavin McCall, founder of Born To Dance Records. Standing for 'co-defendants', this bohemian group of lovable rogues are brought together by music and friendship and their personal stories of trial and tribulation. Musically influenced by disco grooves and carnival vibes, they arrive with a fresh uplifting sound on debut single 'Open Your Eyes' on Perfect Havoc.
We caught up with Jamesie aka James Shiers to discuss the coming together of these well-verse house heads. He tells his remarkable story of surviving cancer and living with MS, getting creative in lockdown, and being the promoter behind some of the UK's best-loved house nights.
Congratulations on the debut single. How does creating a record with three of you in the studio pan out?
Thank you. Well, we've worked together before, and spent the last couple of years trying some new sounds out, either sending Paul a track to mix down, or all three of us get together with an idea in our head we'd discussed and prepped for. We spend a couple of days together on it then Paul makes it perfect. He is an incredible engineer; I wish I had his ear for perfection and patience.
Talk us through the creation of Co-De?
I met Gavin through Stonebridge, who thought me and him would click, and he was right haha. Gavin's like my big brother now. We did a bootleg together of Delirium 'Silence' called 'In This Silence' that ended up blowing up. We took it to Paul to mix down and record the vocals by Rita Campbell. He was already a friend and someone I looked up to a lot. The track was getting a lot of attention and started a bidding war between some major labels – eventually we signed it to Ministry of Sound. We agreed Paul's input made it right to have his name on the track so it came out as Emanuel, McCall & Jamesie and was a big track that year and made Kiss FM's Chart Show 'New Tune Of The Week'. I was young and naive and thought making it on The Annual meant I had made it in life. Luckily, I learnt fast that you need to be more than a one hit wonder.
Life has thrown a lot at you; you survived cancer and now live with multiple sclerosis (MS). How have these experiences changed you?
Cancer made me live for the moment, it's why I focused on DJing, my club nights and production. MS has oddly been a blessing. I learnt that health is precious and as much as you should live for the moment, every moment is precious. The medication nearly killed me, so I've become a bit of a hippy. I'm very into mindfulness and treating my body as a temple and I've become incredibly open-minded. I honestly feel like life is just beginning.
You were a resident DJ on the Ministry of Sound Scandinavian tours. What stories do you recall from that time?
A lot of missed flights, an angry fiancée at the time, some incredible experiences and the closest I have come to feeling like a pop star. My agent was amazing, and he is looking to work with us all on this new project which I'm looking forward to.
From touring to lockdown. How have you been filling your time? And what are the biggest hurdles you've had to overcome on a creative level?
I'm currently in the middle of moving to Islington, and stupidly threw away my cooker, fridge, sofa and worst still, my USB studio keyboard as it's time to buy a new one… So, in terms of living it's required a lot of creativity to eat and relax, let alone trying to put music ideas down without a keyboard. On the bright side, I am currently in a remote village in Buckinghamshire, so it's given me time to connect with nature with miles of countryside around me, which is inspiring in itself. I'm bubbling with creative energy and I'm doing a couple of online studio sessions a week. You can't beat being there and the energy of creating new music together.
Let's rewind to 2010. It was a big year for you and your production partner at the time, Karl G. You were featured on Radio 1's 'Best Of British for 2010', had your track 'Never Should' played every week for a month and DJ'ed in Ibiza for the Radio 1 Weekend. What was it like being flavour of the month?
Me and Karl still work together – he has done an amazing remix for us actually. We have quite a few new tracks done, and I see Co-De more as a music collective so would like to bring Karl in on some of the projects. 2010 was a really good year for us, we had a lot of support on Radio 1 and Kiss, massive support from the world's biggest DJs of the time, and Radio 1 daytime plays which was a buzz. My PRS statements were a lot healthier too. I learnt as much as I enjoyed, but there's a difference between being big in clubs and big on the radio – I know which one career wise makes sense. We were busy as DJs but didn't quite make it to the next level like I hope to this time.
You were promoter of the 'Loving Life' parties in the noughties, tipped by DJ Mag as the best parties in the Midlands, and by many DJs as the busiest house party of the time. What was your secret to pulling off a great party?
I did nights all over the country and wherever I went, I filled the place. Most important thing back then, with social media in its infancy, was just to get to know the local people, and be myself as people seemed to like me. I'd get threats off local promoters, but normally they would end up wanting to work with me. I'm nice bloke who's stands his ground, so I've got plenty of survival stories to tell. Making friends with the right people helps. Havana in Leicester was my biggest success, we started at midnight and finish at 6am and I had everyone from Axwell to Judge Jules play. I have some very special memories from there. It was that popular we came out one night at 6am and the council had paid the traffic wardens to come ticket all the cars. They made more money than me that night.
When clubland returns to normal, would you consider promoting events again?
I had a classics brand called Superclub Classics that was flying – I came up with the concept when I was in hospital with MS originally. Club nights are very stressful, I would love to be involved in arranging the line ups and production, but the stress of running it not so much. Let the youngsters have a go, I'm here if they want some advice and help though.
Can you tell us more about the concept behind the Co-De live performances that you hope to take on the road as soon as is feasibility possible?
Oh yes. Obviously I have to be careful because of my health conditions, but we are working on a live show / DJ set up, I suppose like a twist on a Chemical Brothers / Underworld show with vocalists and live elements, but with the energy of a DJ set. I would want it to be suitable for both club and festivals and be a very unique experience. It's being worked on and I'm excited to take it on the road when the time is right.
What physical challenges do you face now as a working DJ living with MS?
Well the pain is horrific and never stops, I'm totally numb down the right side of my body, and I am very fatigued constantly. But I'm a fighter, and if you are going from A to B and there is a mountain in the way of your destination, you just have to climb it. I'm not about giving up because it's a challenge.
We hear there are a string of Co-De releases due this year. What can we expect?
Everything we produce we love and comes from the heart. So, whatever you hear you know it's been made with passion.
Top 5 tracks on your playlist during lockdown
I'd like to think 'Open Your Eyes' is a bit of a lockdown anthem – it has an inadvertently relevant topline! I've done a Spotify playlist as Co-De of tunes I've been reminiscing to called 'Lockdown Reminiscing'. It includes tracks I grew up to and was inspired by, so everything from Pink Floyd to Eurythmics to Duran Duran.
Apart from that, I've been listening to a lot of current commercial dance and seeing what elements I feel I could work with and develop to fit our sound without selling our soul. My mindfulness approach helps with that.
'Open Your Eyes' by Co-De is out now on Perfect Havoc. Stream / buy across all platforms.
Follow Co-De
Facebook
Instagram
Twitter