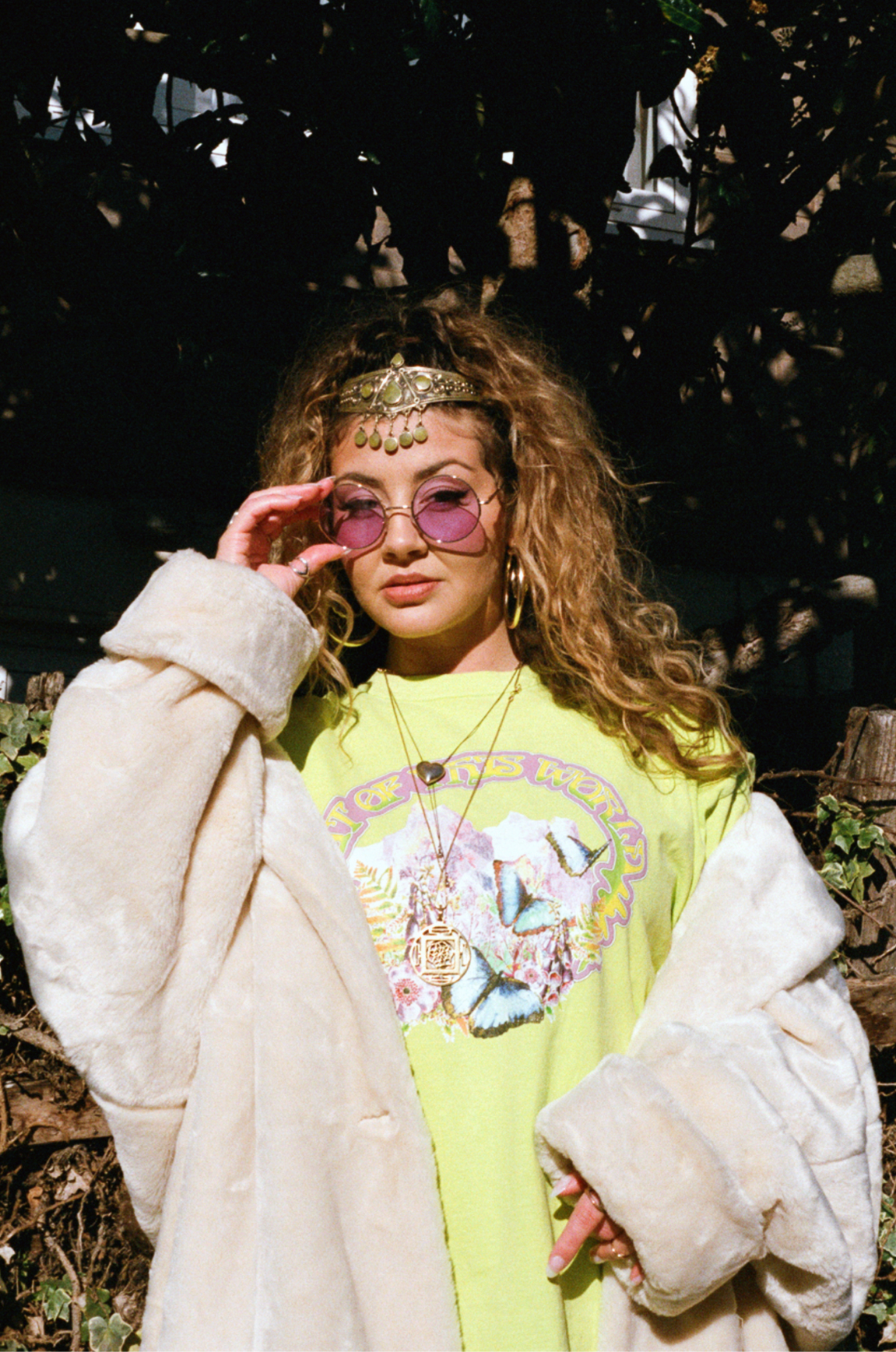 Jessica Wilde slides into 2021 in spectacular fashion with Double A side 'Wasted' / 'F*ck U I'm Sober Now'!
With it being a particularly wild 2020 in more ways than one, singer Jessica Wilde slides into 2021 in spectacular fashion with Double A side 'Wasted' / 'F*ck U I'm Sober Now'!
Not only are the singles' titles self-explanatory but Wilde has opened a gateway into her past by returning full circle to her South London roots, combining her sharp-witted lyricism through Spoken Word/Rap alongside her more familiar style husky, punky soul vocals.
For those acquainted with Wilde it will be a pleasant surprise to many that she is not just one helluva Soul/R'n'B singer, but she has MC skills which are on par with some of the UK's heavyweights.
Wilde's raw, brutally honest lyrics in 'Wasted' and 'F*ck U I'm Sober Now' take you on a ride through her personal journey of mad parties, hazy drunken nights, addiction, toxic relationships, self-loathing, self-love, self-empowerment and going sober. On 'Wasted' she laments,
"Words that came out easy last night
Now they all sound stupid
Streets don't look the same in daylight
Don't know why I do it.
Baby I was wasted. Sorry I was wasted. Baby I was wasted."
And on the flip to this outstanding A-side comes a completely different yet utterly vital call to arms for all who have struggled with past afflictions as Jessica lays down the law on her deliberately catchy chorus chant:
"F*ck U, I'm sober now!
Turning my life around
Maybe you might not like it
But I'm wearing it like a crown
F*ck U, I'm sober now!
Ain't gonna drag me down.
Sorry if you don't like it babe, but
F*ck U, I'm sober now!"
2021 looks to be another year of uncertainty but warrior princesses like Jessica Wilde can't ever stay down. Now established as a singer songwriter, signing her deal with major publisher SONY ATV, Wilde has worked with artists from Ghetts to Tough Love. Her self-penned track 'Strangers Love' was released on renowned Korean k-pop label SM Entertainment and her co-write with Rudimental, 'More Than Anything' featured vocals from Emeli Sande. Jessica's last project saw her wind up in LA writing at Ne-Yo's Hollywood studio, with producer Kizzo. She gained support from The Daily Star, Wonderland Mag, 'Record of the week' on BBC Radio 1xtra, did a mini tour with a sold-out headline show at POW Brixton, and a final performance at Bospop festival, opening for Nile Rodgers.
It will take more than a pandemic to stop Miss Wilde from finding an inevitably huge audience, furthermore adding 'gifted rapper' to her illustrious set of talents. The combo knockout visual trailer for 'Wasted/F*ck U I'm Sober Now' had to be made within the confines of London lockdown but Jessica and video director Dylan Hayes used the 2020/2021 restrictions to spark their collaborative creativity. The dark deserted South London streets kick off 'Wasted' and then bedroom isolation inspires the 'F*ck U I'm sober now' section.
'Wasted' / 'F*ck U I'm Sober Now' is released as a double A side single on all good digital and streaming platforms on February 12th, 2021.