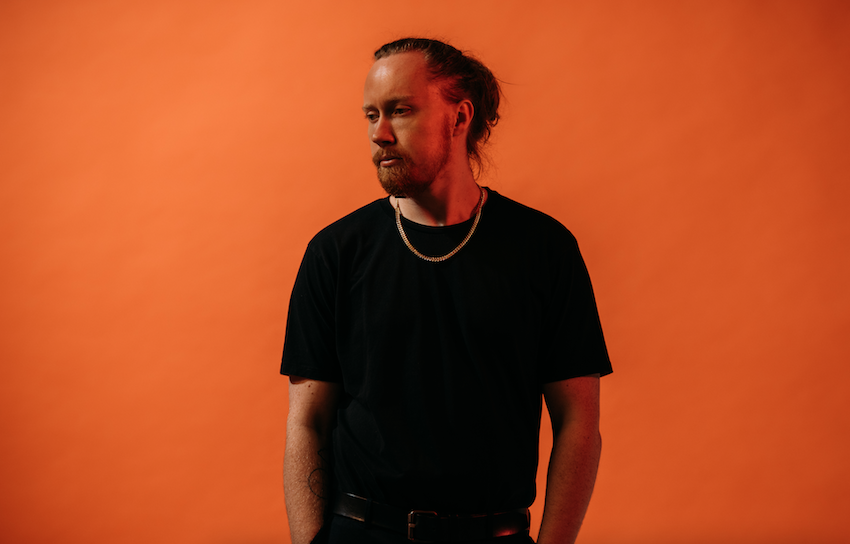 Joe Turner announces second EP 'Reflections' due out 23rd July on LG105 on vinyl/digital
Joe Turner gives a foretaste of his imminent second EP 'Reflections' (out on vinyl and digital July 23rd) with the release of summer dance anthem track 'Wings', out on LG105.
This year's previous singles 'Too Much', and 'Noir' (feat Tom Dunne) put the Croydon multi-instrumentalist, DJ and producer well and truly on the map. The new EP is aptly named, as Turner gathers inspiration from personal experience, with all four tracks strong and distinct enough to stand alone, but all brandishing that signature Joe Turner sound.
'Wings' is a bounding, upbeat, summer-hot single. A complex but cheering mix of beat, bass, synths, guitar sounds, and vocal riffs deliver a simple message of danceable joy. Displaying Turner's skilful, carefully thought-out approach, the choppy guitars, bouncing basslines and funky vocals provided by Krissy Twigge are a positive nod to simpler times. 
'Wings' is a track conceived around the idea of being able to express ourselves once again and celebrating life. Personally, I have been longing for late nights filled with loud music and flashing lights in a club setting, and I wanted to capture this sort of energy and put it into a track. I was very excited to have my talented friend Krissy Twigge lay down some vocals on this one that perfectly captured the vibe I was after with 'Wings.' I love how the lyrics describe finding control, but losing ourselves at the same time. I think that's a perfect juxtaposition of how we're all feeling right now – we're ready to have more control of what we do day to day, but really all we want to do is just get lost in the moment time and time again.
Joe's 'Reflections' EP twists and turns through emotions and melodies for all seasons.  From the inclusive opening 'Too Much', written with live shows in mind, to the thought-provoking poignant vocal-heavy 'Noir' collab with Tom Dunne, to the bouncy hope-filled 'Wings', the final track features soulful singer/songwriter sensation BEKA. The EP's creative direction was guided by Melbourne based, UK artist and designer Edapollo (Bonobo, Gabrielle Alpin, Amber Run).
'Reflections' is a third person view of the trials and tribulations we face in this life. I feel like everyone has been through a lot over the last year but despite all the negatives that we've all endured, there have also been positives. For me personally, I've aligned my hopes and goals, my motivations and discovered the things that mean the most to me. Each track on 'Reflections' is a nod to these situations/emotions we go through and I hope anyone who listens to the EP is able to connect with these feelings in their own way.
Speaking of a gleeful return to live gigs, Turner plays his highly anticipated debut headline show at The Cause in London on Thursday 29th July 2021 (tickets HERE) ahead of opening up for Submotion Orchestra on 16th October 2021 @ the O2 Institute3 in Birmingham (tickets HERE.) He'll also be playing a DJ set at Dalston Roof Park on Friday 20th August as part of their 'CloseUp Summer Sessions' series.
With his 'Textures' 7 track EP last year making waves, gaining him consistent support from media tastemakers, playlisters and musicians/peers, Joe's profile is soaring.
'Wing's is out now, with the full 'Reflections' EP out July 23rd. Pre-save it HERE.
Track List:
Too Much
Shade (Feat. BEKA)
Wings
Noir (Feat. Tom Dunne)