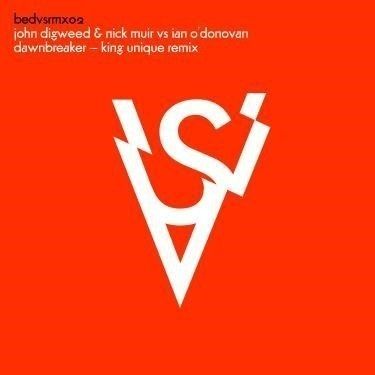 John Digweed & Nick Muir Vs Ian O'Donovan – Dawnbreaker (King Unique Remix)
No doubt you remember the mighty VERSUS project from John Digweed and Nick Muir from last October? The 3xCD album was a huge undertaking and as part of the package the Bedrock duo teamed up with a number of artists to create twelve exclusive new tracks.
Some of the greatest house and techno talent around became involved – Christian Smith, Wehbba, Pig&Dan, Marco Bailey, Henry Saiz, Guy J, The Japanese Popstars, Carlo Lio, Jamie Stevens, Ian O'Donovan, Second Hand Satellites, Jozif and Psycatron – joining forces with John & Nick for this highly creative project, to produce yet more iconic tracks for the label. Ever since the VERSUS release, these originals have lit up dance floors worldwide.
Now, Bedrock is developing the VERSUS project further, with a series of single releases that see John & Nick invite a new group of artists to give their creative take on the original album tracks. First up was Extended Play, who got to grips with "Morphism", the collaboration from John Digweed & Nick Muir Vs. Pig&Dan. Now, we move to the second exciting release, with King Unique twisting the knobs of creativity and breathing a new life into "Dawnbreaker" by John Digweed & Nick Muir Vs. Ian O'Donovan.
The fizzing melodic techno of the outstanding original version has been given the full King Unique treatment here, with Matt Thomas keeping the melodic beauty intact and giving the track a taste of his highly original trademark combination of delicious underground house and tripped-out cosmic techno styling. This is a huge track that is sure to appeal across genre divides, so hats off to another creative master class from Bedrock. Enjoy!