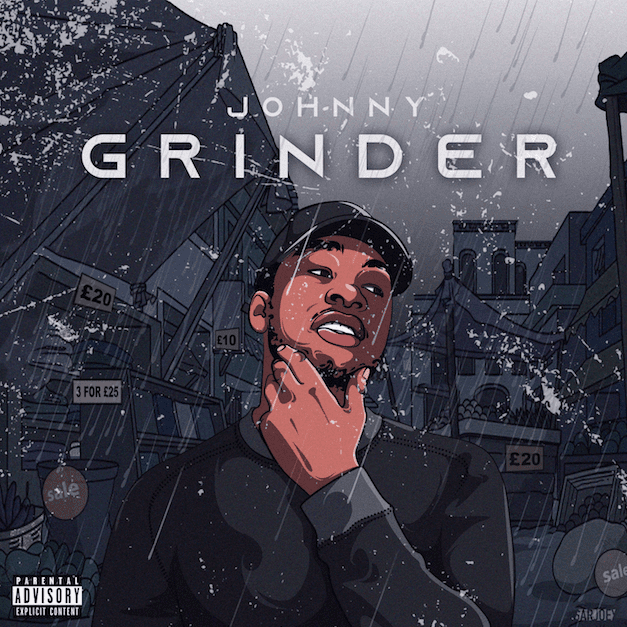 Johnny shares music video for 'Grinder'
Making an impressive music debut, producer/rapper Johnny is emerging from the home of some of the biggest names in the UK scene including Dizzee Rascal, Lethal Bizzle, Wiley, Kano and Roll Deep – the epicentre of today's black music explosion, BOW E3. With such a rich tapestry of influence, culture and inspiration plus such a high pedigree of neighbouring artists to contend with, Johnny has studied the blueprint of his peers enabling him to step straight in to the mix with strength, confidence and skill as he drops his aptly titled single 'Grinder'.
Teaming up with Ten Letter for the release, who have been fundamental in the journey of countless artists including Krept & Konan, Mist and Bugzy Malone, Johnny has already started turning heads on the underground. Delivering on both production and vocals, Johnny creates the perfect blend for 'Grinder' as the heartbeat of the record thumps with kick drums and sharp snapping sneer drums before mix with his luxurious, melodic rap/singing. He nails the ability to automatically make your head bop along to the riddim and winds it up to a belter of a sing-a-long hook.
Setting the bar even higher, Johnny teams up the audio with a well thought-out, one-take, vlog style visual on Johnny's stomping ground Roman Road, premiered on GRM Daily. Slick camera edits, angles and the vibrancy of colours, culture and the London skyline, package 'Grinder' in to one of the most impressive, refined and cultured debuts of recent times.